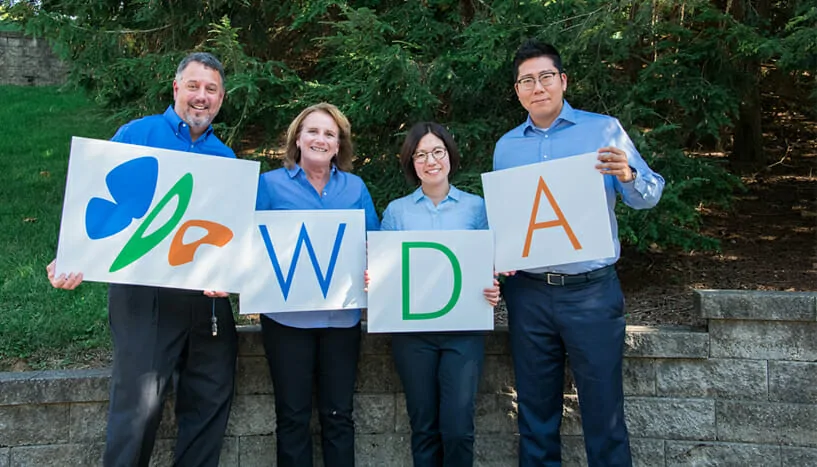 ---
Having a dental emergency? Call us!
---
We understand that dental emergencies don't always happen during regular business hours. We're open on Saturdays and here for you when you need us most.
---
Everyone at the office is very friendly and helpful, and the technicians are great. I feel like Westerville Dental is very much on top of the latest screening and monitoring techniques, and I really appreciate the thoroughness of the appointments in terms of measuring gum health as well as tooth health. I chose this place when I moved down here based on the good reviews, and I haven't been disappointed.

So professional AND friendly. I know that I am getting the best care for my whole family. Plus, the waiting area is beautiful and comfortable--like a living room!--with a special area for young ones to read and draw on the chalk boards.

So glad I found this office when I moved back to Ohio. I've had so many bad experiences at the dentist, this place is understanding and open to my questions, they explain everything and it really seems like they care. They also have an open and inviting waiting room that is beautiful.
Discover Better Dentistry
---
Become a part of the
Westerville Dental family!
---
We're accepting new patients. Our dental team prides itself on delivering a truly efficient and enjoyable experience while you're with us.
---
---

Are you wondering about the benefits of dental bridges? Dental bridges are a popular restorative option for people who have lost teeth due to injury, decay, or other reasons. They can replace one or more missing teeth by creating a bridge between existing teeth or implants. In this blog, we will discuss all that you need to know about dental bridges. We will also cover how to take care of your dental bridge once it's in place. So, if you want to know how dental bridges can help improve your oral health and restore your smile, keep reading!
What Are Dental Bridges?
Dental bridges are a restorative dental treatment that uses artificial teeth to fill gaps caused by missing teeth. They consist of dental crowns and one or more artificial teeth, which can restore your smile, improve your bite, and prevent other teeth from shifting. Dental bridges are long-lasting.
Types Of Dental Bridges
Restorative dental treatments like dental bridges offer a permanent solution for missing teeth. Made up of artificial teeth held by dental crowns on each side, they not only improve the appearance of your smile but also restore the ability to chew properly. It is essential to maintain good oral hygiene through flossing, brushing, and regular visits to your dentist. With proper care, your dental bridge can last for years.
Benefits Of Dental Bridges
Improving your smile's appearance is one of the many benefits of porcelain dental bridges. In addition to restoring the chewing and speaking abilities lost with a missing tooth or teeth, they prevent the remaining natural teeth from shifting side-to-side of the gap created by the missing tooth. They also help maintain healthy jawbone structure over time. Good oral hygiene habits like flossing regularly can prevent decay in abutment teeth where porcelain is cemented. Regular check-ups with a dentist or hygienist can keep gum disease at bay too.
Improved Appearance
Dental bridges offer an effective solution for those with missing teeth. Porcelain or resin-bonded bridges can restore the missing tooth or teeth giving you a perfect set of artificial teeth that match your natural ones. You don't have to worry about the side effects of not having good oral hygiene as bridges can prevent tooth decay and gum disease on either side of the gap. Proper care is important to ensure longevity.
Improved Speech
Filling the gap created by a missing tooth is crucial for improved speech. Poor speech patterns can be caused by missing teeth, which often leads to impaired communication. Adjacent teeth receive much-needed support and stability with dental bridges in place, ensuring proper chewing while preserving enamel on remaining natural teeth. Regain your self-confidence and improve your daily life with this permanent solution that looks just like your natural teeth.
Restored Chewing And Biting
Dental bridges provide a permanent solution to missing teeth woes. Bridges restore chewing and biting abilities to improve oral health, support facial structure, and prevent adjacent teeth from moving out of place. This porcelain or resin-bonded false teeth match the natural enamel's color, shape, and size for a flawless smile. Good oral hygiene practices like flossing, brushing, and regular dental checkups are essential for durable implants or bridge longevity.
Prevents Teeth Shifting
To maintain a healthy bite, preventing surrounding teeth from moving is important. The side of the gap is filled with a porcelain-made false tooth, held in place by adjacent natural teeth with crowns known as abutment teeth or an implant. Caring for them with good oral hygiene practices like flossing and regular dental checkups is essential.
Prevents Bone Loss
Preventing bone loss is one of the many benefits of dental bridges. When you lose a tooth or several teeth, it can cause jawbone deterioration over time. Dental bridges stimulate the jawbone by filling in the gaps left by missing teeth. It also prevents adjacent teeth from becoming loose or shifting. To maintain good oral health with dental bridges, it is crucial to practice good oral hygiene practices such as brushing twice a day and flossing regularly to avoid plaque buildup or tooth decay. Visiting your hygienist for regular checkups is also important.
Taking Care Of A Dental Bridge
Proper care and maintenance are crucial for the longevity of dental bridges. It's essential to brush and floss regularly while avoiding hard or sticky foods. Scheduling regular check-ups with a dentist and using interdental brushes or water flossers can help maintain good oral hygiene. Immediate repairs or adjustments are necessary if any issues arise to prevent further damage. With these practices in place, your dental bridge can last for years to come.
Conclusion
Dental bridges are a popular solution for those who have lost teeth. They are easy to maintain and can help restore your smile and confidence. With the different types of dental bridges available, you can choose the one that best fits your needs. To ensure that you take care of your new dental bridge, make sure to practice good oral hygiene habits and schedule regular dental checkups. If you're interested in learning more about getting a dental bridge, consult with us at Westerville Dental Associates today!