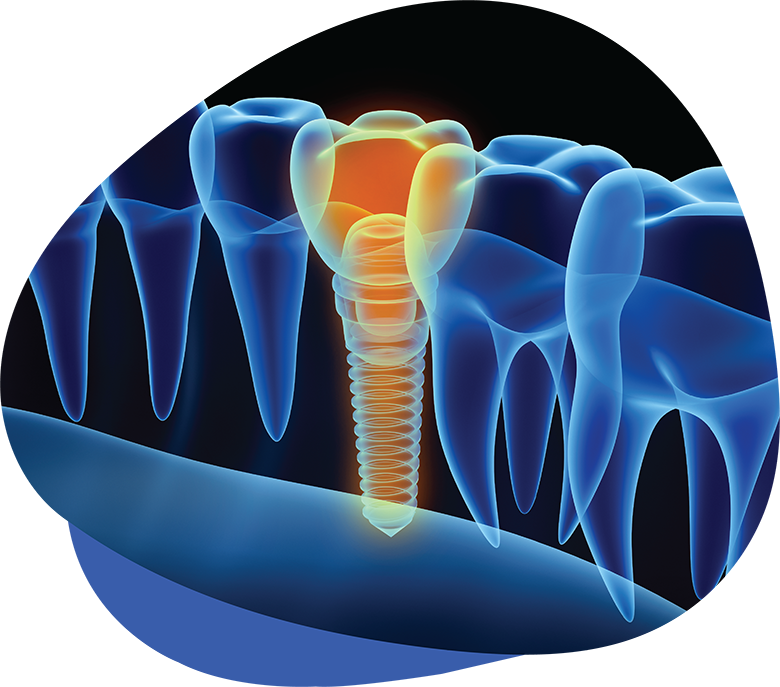 What is restorative dentistry?
Restorative Dentistry is the way the team at Westerville Dental Associates gives you back the healthy mouth you once had. Simply put, when problems arise, we fix them. 
Restorative dentistry is the term used for restoring health and function to a tooth or teeth. There are many ways we can resolve dental issues so that you can look forward to healthy and functioning teeth for a lifetime. 
What are restorative procedures?
There are many:
Fillings: When decay becomes severe, it actually eats a hole into your tooth, called a cavity. We restore the function and health of your tooth through a filling. Most fillings today can be matched to the natural color of your teeth. 
Crowns: Crowns, also called caps, are protective layers that are placed over the entire tooth. They are used when a filling won't be strong enough to support a tooth as well as in other dental procedures. Westerville Dental Associates offers one-day crowns. 
Implants: A dental implant gives you a brand new tooth that is securely anchored into the jaw. They have many uses and are one of the most popular and successful restorations available in dentistry today. 
Dentures: When many teeth are missing or severely damaged, a denture can restore function through a set of false teeth and gums that mimic your natural mouth. Dentures can be fixed or permanent, full or partial. 
Bridges: A bridge is a false tooth that is held in place by surrounding healthy teeth. It literally "bridges" the gap when a tooth or teeth are missing between healthy teeth. 
Root Canal Therapy: When decay or infection develops inside a tooth, root canal therapy is a treatment to repair it and keep it from dying and having to be extracted. 
Periodontal Therapy: When gum disease sets in, gums will recede.To avoid bone and tooth loss, periodontal therapy will be performed to eradicate the calculus bacteria build-up and revitalize infected gums.
Don't live with "less than" when it comes to your teeth. Westerville Dental Associates are trained in all restorative treatments.