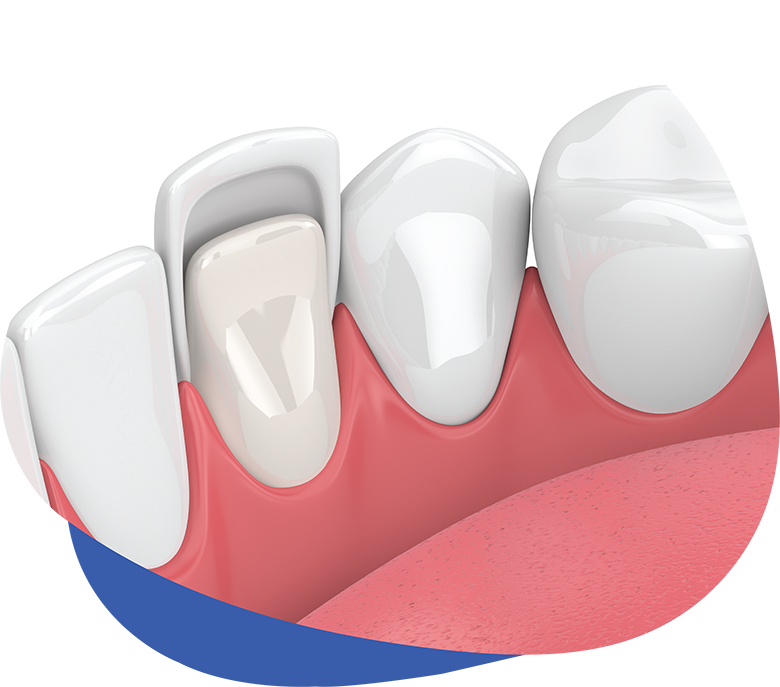 What are veneers?
Westerville Dental Associates often use porcelain veneers as another means of restoring discolored teeth or reshaping your teeth into a highly uniform and beautiful smile.
Most commonly used for cosmetic purposes, porcelain veneers are crafted from very thin pieces of porcelain and bonded directly onto the front of your teeth.
Dental veneers can:
Repair worn or chipped teeth
Align crooked or misshapen teeth
Cover discolored or stained teeth
Correct uneven spacing
Create a more uniform and whiter smile
What is the process for getting veneers?
Veneers typically require two appointments. During the first appointment:
The surface of your tooth is buffed and shaped to accommodate the veneer.
Anesthesia may be required in some situations.
An impression (or "mold") is made to create the veneer.
The shade/color of the veneer is chosen.
During the second appointment:
Area is cleaned thoroughly and applied with bonding cement.
Veneer is bonded to your tooth, using a light beam that cures the cement.
Our team will give you complete instructions on how to properly care for your new smile, including proper oral hygiene practices and appropriate eating habits.