About Us
---
From your first appointment, we'll map out a plan for ongoing care. Of course, we're always here for life's little surprises, too. No matter your or your family's needs, trust us to be your partner in dental health.
GET TO KNOW US
---
Complete Dental Care on Your Schedule
Every stage of life brings with it new challenges and opportunities for dental health. Our full range of services ensure that your dental health will be maintained no matter your age. From cleanings and exams to fillings, dentures and implants, we're ready when your oral health needs attention.
Convenient Hours, Easy Scheduling
We Serve Families, From Tiny Teeth On
Patient-First Mentality in Everything We Do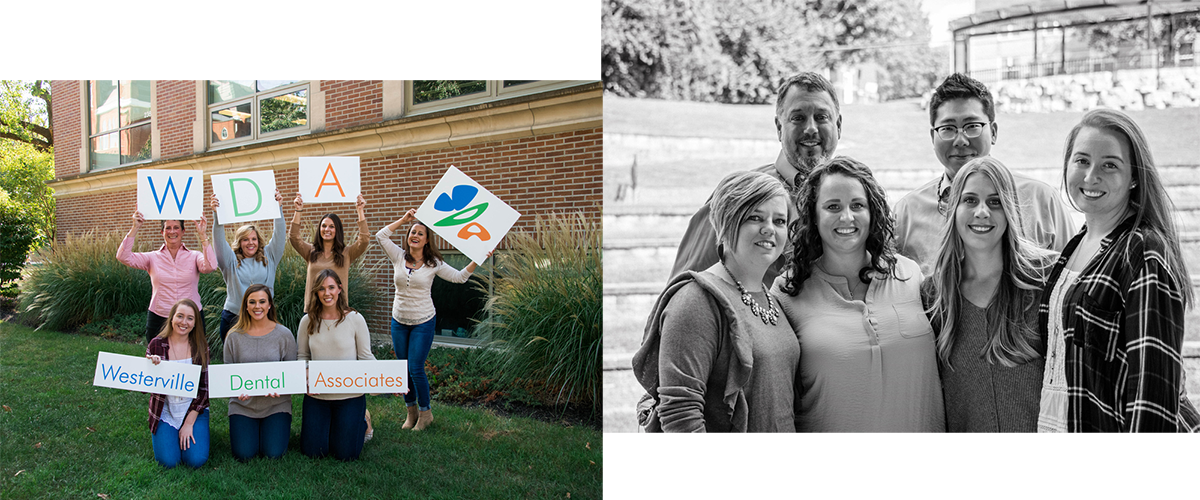 WE CARE
---
We put patients first.
Our highly experienced dentists, hygienists and assistants are ready to serve you!
Westerville Dental Associates' four dentists have nearly 100 years of combined experience between them. We also have a team of dental assistants and hygienists who share our vision that dental should be gentle but thorough, and that your dental health is more important than anything else. Add that to our commitment to continuing education and training, and you can be sure that our treatment options and chairside procedures are the latest and greatest.
Our office team is here to ensure your ease in scheduling appointments and paying for services. They'll provide estimates, explain billing, and even submit your insurance claims for processing. Your comfort and dental health are our top priorities.
Westerville Dental Associates is proud to announce that we were chosen as one of the top five dental offices in Columbus in 2019.