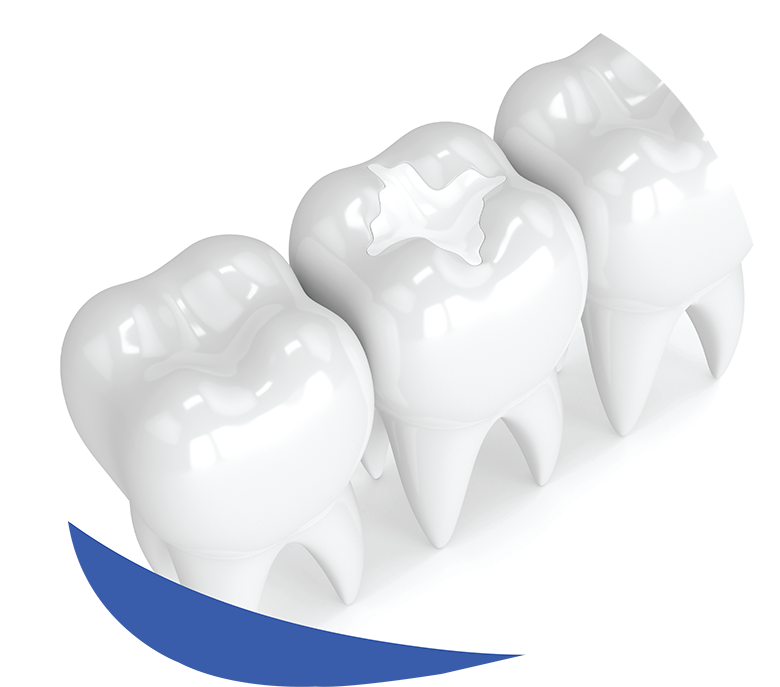 When is a filling needed?
Cavities affect people of all ages, from young children to older adults. 
In a healthy mouth, the enamel, which is the hard outer layer of the tooth, protects the softer tissues inside. Food, drink and the body's natural elements can attack the enamel, forming a layer of bacteria known as plaque. Plaque can eat away at the enamel, decaying the tooth and resulting in an opening called a cavity. 
Common symptoms of tooth decay:
Tooth pain without an obvious cause
Pain in the area of an old filling 
Pain or tooth sensitivity when eating or drinking
Bad breath
Dark spots on teeth
Treating tooth decay
Filling the cavity is one of the most common ways to treat cavities and tooth decay. It helps strengthen the tooth. If tooth decay is not promptly repaired at its early stages, it can worsen, and additional treatments may be necessary.
Westerville Dental Associates dentists specialize in repairing teeth that have been damaged by fractures or long-term decay. We use the high-tech DIAGNOdent™ pen to pinpoint exactly where the decay lies, including the sub-surface of the tooth. Then, we'll recommend the best cavity-filling material for your situation. 
Composite or "white" fillings have become the most common, and are used to restore your tooth to its original shape and function. They are matched to your teeth's existing color to naturally blend with your smile.
Tooth-colored fillings are used to treat:
Chipped teeth
Cracked or broken teeth
Worn teeth
Decayed teeth
Closing space between two teeth
Fillings are completed in one appointment and are pain-free - even after numbing agents have worn off.  We will provide you with complete instructions on how to properly care for a new filling, including proper oral hygiene practices and appropriate eating habits.