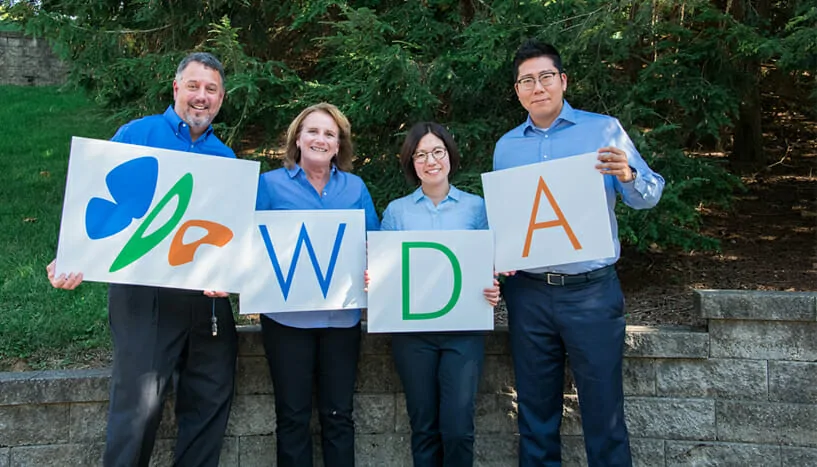 ---
Having a dental emergency? Call us!
---
We understand that dental emergencies don't always happen during regular business hours. We're open on Saturdays and here for you when you need us most.
---
Everyone at the office is very friendly and helpful, and the technicians are great. I feel like Westerville Dental is very much on top of the latest screening and monitoring techniques, and I really appreciate the thoroughness of the appointments in terms of measuring gum health as well as tooth health. I chose this place when I moved down here based on the good reviews, and I haven't been disappointed.

So professional AND friendly. I know that I am getting the best care for my whole family. Plus, the waiting area is beautiful and comfortable--like a living room!--with a special area for young ones to read and draw on the chalk boards.

So glad I found this office when I moved back to Ohio. I've had so many bad experiences at the dentist, this place is understanding and open to my questions, they explain everything and it really seems like they care. They also have an open and inviting waiting room that is beautiful.
Discover Better Dentistry
---
Become a part of the
Westerville Dental family!
---
We're accepting new patients. Our dental team prides itself on delivering a truly efficient and enjoyable experience while you're with us.
---
---

It's estimated that 22 million Americans suffer from sleep apnea. This sleep disorder not only impacts the quality of sleep but also poses a risk to overall health. If left untreated, it can lead to serious health conditions such as high blood pressure, stroke, and heart disease. That's why it's crucial to understand the various sleep apnea treatments available. In this blog, we will discuss how sleep apnea is diagnosed and explore different CPAP machines and non-device treatments. We will also delve into lifestyle changes that can help manage sleep apnea, and how to choose the right treatment that works for you. Don't let sleep apnea disrupt your life; let's review the options for a peaceful night's sleep.
Diagnosing Sleep Apnea
Doctors diagnose sleep apnea through a combination of factors, including the patient's medical history, physical evaluation, and sleep study. Symptoms such as snoring, gasping for air, morning headaches, difficulty sleeping, and feeling sleepy during the day can indicate sleep apnea. A physical exam is often done to test for any physical attributes that could contribute to sleep apnea. The most common treatment for sleep apnea is Continuous Positive Airway Pressure (CPAP) therapy, but it is not the only option. Alternative treatments such as lifestyle changes and surgery are available for those who find CPAP uncomfortable or difficult to use. It's important to speak with your doctor to get the right diagnosis and treatment plan for your sleep apnea.
CPAP Machines and Other Devices
CPAP (continuous positive airway pressure) machines are the most common treatment for obstructive sleep apnea, which is the most common type of sleep apnea. These machines work by providing constant air pressure in the throat to keep the airways open while sleeping. APAP (auto-adjusting positive airway pressure) and BPAP (bilevel positive airway pressure) devices can also be used to treat sleep apnea.
Although CPAP therapy is the gold standard treatment for obstructive sleep apnea, it may have some side effects such as bloating and stomach discomfort. However, it is still considered the most effective treatment for obstructive sleep apnea. It is important to keep in mind that CPAP therapy is less effective at treating central sleep apnea, so other options may need to be considered in these cases. It is always better to consult a doctor before opting for any treatment option.
Non-Device Treatments for Sleep Apnea
Sleep Apnea can be treated through various non-device treatments including lifestyle changes, oral appliances, and surgery. Positive airway pressure (PAP) is the most commonly used treatment for Obstructive Sleep Apnea (OSA) and has shown significant improvement in patients. With advancements in the medical field, specialists also suggest alternative treatments such as Inspire or similar devices. Cedars-Sinai provides both advanced surgical and non-surgical treatments for OSA. Seeking medical treatment and consulting with a sleep specialist is imperative to understand which treatment option is best for you.
Lifestyle Changes to Manage Sleep Apnea
Making lifestyle changes such as losing weight, avoiding alcohol and cigarettes, and regular exercise can help manage sleep apnea. Weight loss is an effective way to reduce the number of sleep apnea episodes. Exercise can keep the airways open and promote better sleep quality. Additionally, alternative treatments like positional therapy or sleeping on your side can also help reduce sleep apnea symptoms. It is important to maintain a healthy weight to manage sleep apnea and possibly reduce the need for more invasive treatments. However, if the symptoms persist, consult a doctor promptly to get timely treatment.
Choosing the Right Treatment for You
Sleep apnea is a medical condition that requires a proper diagnosis from a sleep specialist to determine the most effective treatment plan. Depending on the severity of the condition, more than one treatment option may be suggested for the patient's benefit. For mild sleep apnea, weight loss can potentially cure the condition and is often suggested as a viable solution to reduce episodes of apnea. There are numerous other options like continuous positive airway pressure (CPAP), oral appliances, positional therapy, and even surgery to treat sleep apnea. It is important to select the most appropriate treatment based on factors such as existing medical conditions, lifestyle needs, and others. A sleep specialist can work with their patients to identify the most effective treatment options and develop a tailored plan that works best for each case.
Conclusion
In conclusion, sleep apnea is a serious condition that requires proper diagnosis and treatment. Your choice of treatment will depend on several factors such as the severity of your condition, your medical history, and personal preference. Some of the treatments available include CPAP machines, dental appliances, positional therapy, and surgery. Additionally, making lifestyle changes such as losing weight, quitting smoking, and avoiding alcohol can also help manage sleep apnea. To choose the right treatment for you, consult with your doctor or sleep specialist. With the right treatment plan, you can improve your sleep quality and overall health. Learn more about sleep apnea treatments in our in-depth guide. Call us today at Westerville Dental Association to schedule an appointment.