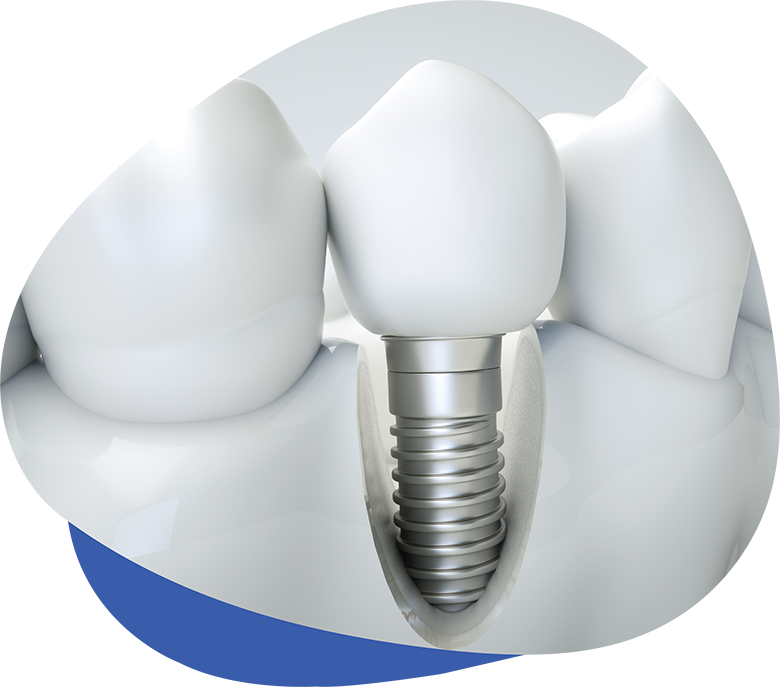 What are Dental Implants?
One of the best ways to replace missing or badly damaged teeth is through a dental implant. 
With implants, a small titanium screw-like post is first inserted into the jawbone. The bones in your jaw will naturally fuse with the posts and remain a permanent part of the dental structure in your mouth. 
Once the insertion site has healed and the bone has fused with the implants, an abutment will be placed onto the post and a crown will be fitted so that you'll have a fully functional tooth.
The entire process will take 5-7 months as crown placement cannot occur until the jaw has fused with the post. We'll be with you every step of the way as we monitor your progress and healing. 
A primary benefit of dental implants is that with proper oral hygiene and long-term care, implants can last a lifetime. You also treat them just like your regular teeth: you can brush, floss, eat, drink and speak just like you normally do. And because they are matched to the color of your existing teeth, they look completely natural. 
Implants are a safe procedure, with a 98% success rate nationally.
Most patients experience very little discomfort after treatment.
Often patients can return to work the day after the post insertion procedure is performed.
Our team will provide you with complete instructions for preparing for surgery and how to properly care for your implant.
Westerville Dental Associates can determine whether dental implants will be a positive treatment option for you. You must have healthy gums and strong, adequate jaw bone to be considered a good candidate for the procedure.