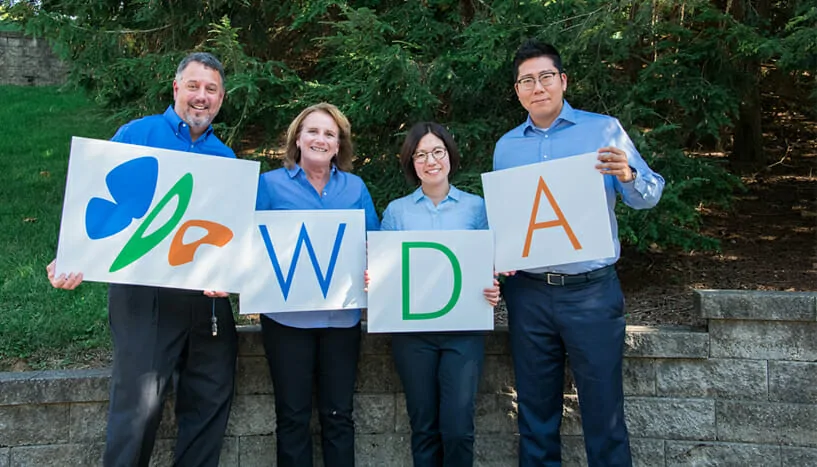 ---
Having a dental emergency? Call us!
---
We understand that dental emergencies don't always happen during regular business hours. We're open on Saturdays and here for you when you need us most.
---
Everyone at the office is very friendly and helpful, and the technicians are great. I feel like Westerville Dental is very much on top of the latest screening and monitoring techniques, and I really appreciate the thoroughness of the appointments in terms of measuring gum health as well as tooth health. I chose this place when I moved down here based on the good reviews, and I haven't been disappointed.

So professional AND friendly. I know that I am getting the best care for my whole family. Plus, the waiting area is beautiful and comfortable--like a living room!--with a special area for young ones to read and draw on the chalk boards.

So glad I found this office when I moved back to Ohio. I've had so many bad experiences at the dentist, this place is understanding and open to my questions, they explain everything and it really seems like they care. They also have an open and inviting waiting room that is beautiful.
Discover Better Dentistry
---
Become a part of the
Westerville Dental family!
---
We're accepting new patients. Our dental team prides itself on delivering a truly efficient and enjoyable experience while you're with us.
---
---

Are you looking for a way to transform your life? Veneers can be just the change you need to smile with confidence!
Does your smile make you feel insecure? You are not alone. In a recent survey, 15 percent of respondents were satisfied with their smile, and another 16 percent said that their smiles impair their confidence. Of the respondents who were satisfied with their smile, 93 percent rated their confidence as very good or excellent.
Clearly, there is a connection between confidence and being satisfied with your smile.
Surprising Ways Veneers Can Change Your Life
Veneers can improve your smile, but they can also change your life in surprising ways.
Confidence from the inside out
Having appealing teeth makes you feel good from within, and when you feel good on the inside, you are more likely to greet the world with a smile.
Dental veneers cover small cosmetic problems that cause big confidence issues
Veneers can cover up a wide variety of cosmetic issues that may be preventing you from smiling with confidence. Dental veneers can instantly resolve imperfections, such as:
Stained teeth
Discolored spots
Misshapen teeth
Worn down teeth
Crooked smile
Chips
Crooked teeth
Crowded teeth or wide gaps between teeth
Minor misalignments
The results are quick
Unlike teeth whitening teeth or straightening, which can take months or even years, veneers provide fast results.
Getting veneers takes a couple of office visits. During the initial consultation, you and your Westerville dentist will determine if veneers are right for you.
At the second visit, your dentist will prepare your teeth by removing excess enamel to create more room for the veneer. Your dentist will also make an impression of your teeth to create a mold that they send to the laboratory making your veneers. The dentist will also match the color of your veneer with a shade most similar to the teeth surrounding the treated tooth. Your dentist will also fit you with temporary veneers, so your smile can give you immediate confidence.
In a couple of weeks, you will return to your dentist's office for the third visit. During this visit, your dentist will bond the veneers in place. Instant confidence booster! You will notice the improvement in your smile and in your confidence the moment you walk out the door.
Veneers look and feel natural
Except for unattractive teeth, nothing ruins your confident smile more than fake, unnatural-looking teeth. Veneers look like your natural teeth – only better.
Porcelain veneers are semi-translucent, which means light passes through them just like it passes through natural tooth enamel. What's more, your Westerville dentist takes great care to match the size and shade of your veneers to match the neighboring teeth.
Natural-looking smiles are naturally appealing – don't be surprised if your smiles attract more attention!
Veneers require no extra care
Depending on which cosmetic dental improvement you choose, upgrading the appearance of your smile often requires extra work. You'll need special tools to brush and floss around a dental bridge or traditional braces, for example.
Veneers, by comparison, require no extra care – you take care of teeth with veneers just as you do your other teeth. Simply brush, floss, and see your dentist regularly and your veneers will last for years.
Because veneers are fast and easy to care for, you'll save time that you can spend on other things, such as gazing at your smile in the mirror.
Veneers require very little enamel removal
To create enough space for the veneers, dentists must remove a small amount of enamel from the treated tooth.
To prepare teeth for some dental restorations, such as dental crowns and dental bridges, the dentist must remove a significant amount of enamel. Dental bridges and crowns replace missing teeth. Before placing a dental crown, a dentist removes at least 2 mm of enamel. Dental bridges also require the removal of a significant amount of enamel.
Dental veneers are remarkably thin, usually measuring less than 0.5 mm. This means your dentist will be removing less than a ¼ inch from the front of the tooth receiving the veneer.
Veneers can prevent tooth discoloration
The natural surface of tooth enamel is very porous, which means stain-causing agents can seep beyond the surface of teeth to cause deep stains and discolorations. Porcelain veneers are not porous, so they don't absorb coffee, wine, and other common stain-causing foods and beverages. Eating and drinking what you like, without worries about staining, can be a game-changer.
Are You a Good Candidate for Dental Veneers? Almost Everyone is!
Almost everyone is a good candidate for the life-changing benefits of dental veneers. You may be a good candidate for dental veneers if you have:
Severely stained teeth
A chipped tooth
A misshapen or short tooth
Minor gap between two teeth
A lightly crooked tooth
A damaged tooth
Ample tooth enamel
Overall healthy teeth
For more information about how veneers can transform your life, contact Westerville Dental Associates. Our dental team has the training and experience to create the perfect dental veneers to instantly improve your smile and boost your confidence.