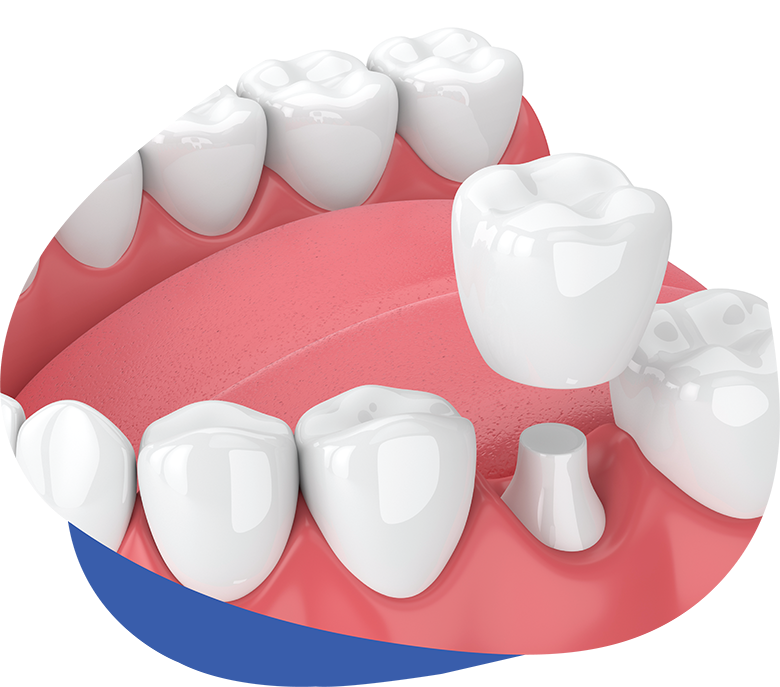 What are Dental Crowns?
When damage or decay to a tooth is severe, our dentists will create a crown – most often from porcelain – to strengthen it or improve its appearance, restoring your problem tooth to its natural strength, shape and size. A crown, made of ceramic, covers the entire tooth. 
Dental crowns are used to treat:
Large fillings
Broken or fractured teeth or fillings
Decayed teeth
Cosmetic enhancements
Teeth repaired with a root canal
One-Day Crowns
Digital technology has replaced the previous messy and time-consuming crown process, saving you precious hours and dollars. Westerville Dental Associates use CEREC (Chairside Economical Restoration of Esthetic Ceramic) one-visit crowns.
One-visit crowns mean less time from your busy life, and less money from your wallet because you're paying for one visit, not two.
 If you are a suitable candidate for CEREC crowns:
Our cutting-edge CAD/CAM imaging technology will capture the unique characteristics of your teeth. 
Imaging allows for pinpoint measurements to comfortably accommodate both your bite and gum line. 
We can match the color and shape of your natural teeth, creating a flawless smile with no color variances. 
Your ceramic crown is created in our office in 30 minutes and you are complete within two hours.
CEREC crowns last up to 15 years when maintained with professional and at-home care.