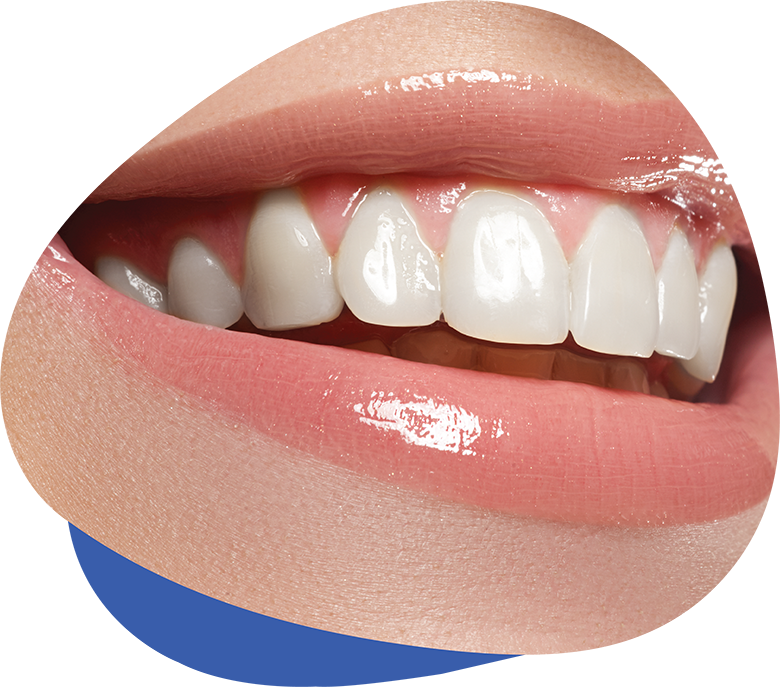 What is cosmetic dentistry?
Cosmetic dentistry can give you the smile you have always wanted. Whether it's whitening or straightening, Westerville Dental Associates has a solution for you. 
While many people associate cosmetic dentistry with treatments that can improve their smile, cosmetic dentistry can also resolve dental issues such as misshapen, crooked or misaligned teeth. In that sense, cosmetic dentistry can also be restorative.
What are cosmetic dentistry procedures?
Here are a few most common cosmetic procedures we perform at Westerville Dental Associates:
Porcelain veneers: You know those beautiful, sparkling, perfect smiles movie stars have? There's a good bet those are porcelain veneers. Veneers are one of the best ways to get the smile of your dreams.
Teeth whitening: A hugely popular service at our office, teeth whitening can be done in our chair or from the comfort of your own home. We highly recommend going to a dentist instead of using whitening products from the local drug store. Our products are the most powerful and safest on the market. 
Clear "braces": Clear aligners have become a staple for adults who need teeth alignment and straightening. They are virtually undetectable so can be worn all day without notice. In addition, they can be taken out to eat, brush and floss. 
How much do veneers and other cosmetic procedures cost?
Teeth whitening is affordable for most people, whether done in our office or at home. Veneers can be fairly expensive as can clear aligners, but both treatments can be paid for by credit card or you can apply for CareCredit financing and make monthly payments. Many people use careCredit to finance all types of medical and dental procedures. 
Does insurance cover cosmetic procedures?
Clear aligners are often covered by insurance. Check with your insurance plan to see if they cover veneers or whitening procedures. If not, CareCredit could be a financing solution. 
Cosmetic procedures can restore that beautiful smile and your confidence along with it.