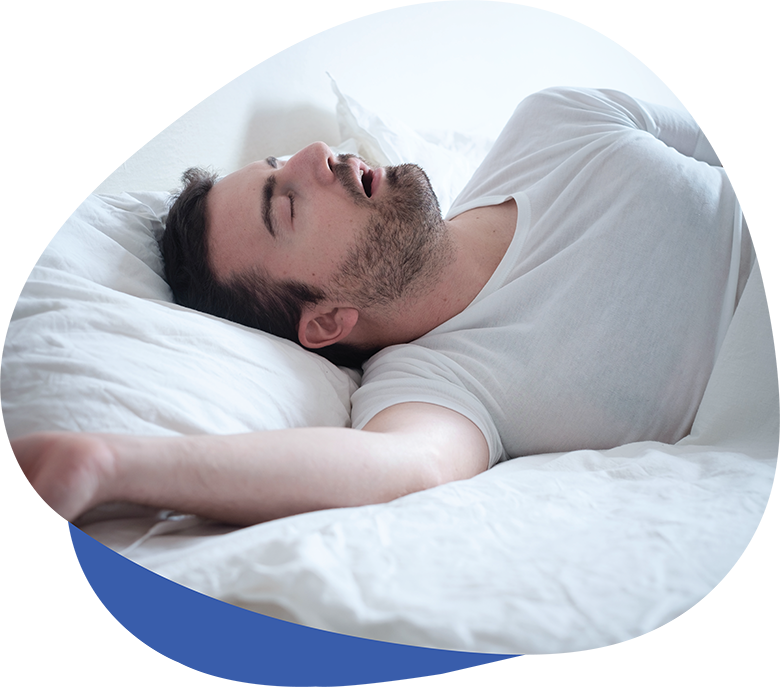 Do you need sleep apnea treatment?
Do you wake up tired each morning? 
Do you have trouble concentrating? 
Have you been told that you snore at night?
If you can answer yes to any of these questions, then you may be suffering from sleep apnea, a common obstructive sleep disorder that can affect your overall health and well being.
Research has shown that patients with mild to moderate sleep apnea can benefit from the use of dental devices to improve sleep and reduce the frequency and loudness of snoring.
What is sleep apnea?
Sleep apnea can be characterized by abnormal pauses in breathing or instances of abnormally low breathing during sleep. 
Sleep disorders carry with them numerous health risks, including heart attack, stroke, diabetes, memory loss, weight gain and cardiac arrhythmia.
How can a dentist help with sleep apnea?
Patients suffering from sleep apnea can be treated with oral appliance therapy. Our experienced sleep apnea dentists are specifically trained in all aspects of dental sleep medicine and have the knowledge to manage and treat obstructive sleep apnea. 
Is sleep apnea dental treatment covered by my dental insurance?
The treatment of sleep disorders is covered by your medical insurance — not your dental insurance. 
We work with some of the most accredited sleep physicians in central Ohio to treat each patient effectively. Our sleep disorders team participates in ongoing education and is certified by the American Academy of Dental Sleep Medicine to provide the most cutting edge technology to treat these potentially harmful disorders. 
What is the best treatment for sleep apnea?
The best treatment for obstructive sleep apnea depends on a number of factors, including the severity of your problem, the physical structure of your upper airway, other medical problems you may have, as well as your personal preference. 
The dentists at Westerville Dental Associates will work with you to help you select the best treatment option.