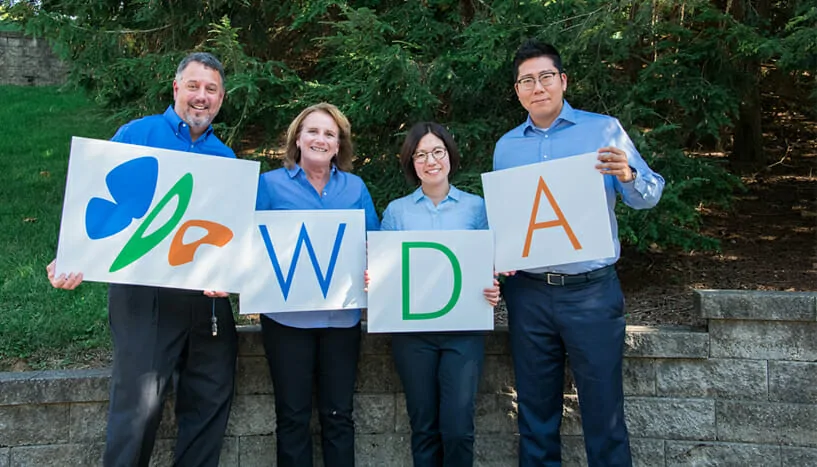 ---
Having a dental emergency? Call us!
---
We understand that dental emergencies don't always happen during regular business hours. We're open on Saturdays and here for you when you need us most.
---
Everyone at the office is very friendly and helpful, and the technicians are great. I feel like Westerville Dental is very much on top of the latest screening and monitoring techniques, and I really appreciate the thoroughness of the appointments in terms of measuring gum health as well as tooth health. I chose this place when I moved down here based on the good reviews, and I haven't been disappointed.

So professional AND friendly. I know that I am getting the best care for my whole family. Plus, the waiting area is beautiful and comfortable--like a living room!--with a special area for young ones to read and draw on the chalk boards.

So glad I found this office when I moved back to Ohio. I've had so many bad experiences at the dentist, this place is understanding and open to my questions, they explain everything and it really seems like they care. They also have an open and inviting waiting room that is beautiful.
Discover Better Dentistry
---
Become a part of the
Westerville Dental family!
---
We're accepting new patients. Our dental team prides itself on delivering a truly efficient and enjoyable experience while you're with us.
---
---

Having straight teeth is important for a number of reasons. You might want straight teeth for a dazzling smile, for example. Teeth that are aligned properly can also improve your health – straight teeth are easier to keep clean, for example, which helps you avoid gum disease and tooth decay. Straight teeth also improve your bite, which improves chewing and can even prevent or resolve discomfort or clicking when you move your jaw.
For decades, the only way to get straight teeth was through traditional wire-and-bracket orthodontic braces. While highly effective, these braces were not always the optimal choice for many people. Fortunately, you now have a choice with Invisalign.
Invisalign is a clear alternative to braces. This approach to teeth straightening uses a series of transparent plastic trays that guide teeth to their optimal position. Invisalign works similar to metal braces, in that the Invisalign trays and metal braces both apply pressure that guides teeth to their optimal position in your mouth.
While they work in basically the same way, there are significant differences between Invisalign and old-fashioned metal braces. When making the decision between Invisalign and bracket-and-wire braces, it is important to review these differences.
Top 5 Reasons to Choose Invisalign to Improve Your Smile
1. Invisalign aligners are virtually invisible
Because the trays are transparent, nobody will know you are wearing them. You can smile, talk, and laugh without anyone ever knowing that you are straightening your teeth.
Wearing an aligner that is virtually invisible is important to teenagers and adults alike – teens worry about teasing and having a "metal mouth" appearance, while adults may be concerned that having metal brackets and wires will make them seem less professional. With Invisalign, you don't have to go through the period when people comment on your new braces. Invisalign helps both adults and teenagers keep up their confidence and their image while they straighten their teeth.
2. The plastic aligner trays of Invisalign are more comfortable than braces
With the wires and brackets poking into your cheeks and tongue, braces can be very uncomfortable – and the rubber bands used to add tension to the braces are cumbersome and can make your teeth sore. Conventional braces can stick out to irritate your gums.
Made from smooth plastic and free from rubber bands, Invisalign is incredibly comfortable. Invisalign fits around your teeth snugly, so they won't irritate the sensitive tissues in your mouth. While you may feel some tenderness during the first few days of wearing them, Invisalign is significantly more comfortable than traditional braces.
3. Aligners make it easy to care for your teeth
It can be tricky to brush your teeth with braces – it is almost impossible to get your brush through the brackets and wires well enough to remove food particles and plaque from your teeth. Flossing is almost as hard, as you need to use a special orthodontic floss or floss threader to carefully thread the floss behind each wire. The entire process is cumbersome and time-consuming.
Left in place, the bacteria in food and plaque can eat away at your tooth enamel to cause cavities. Tooth decay often happens between teeth and around brackets and wires, even in people who are diligent about cleaning around their braces carefully.
The buildup of bacteria and plaque can even cause white spots to develop, usually right around the metal brackets, by causing the enamel to lose the minerals that make them white. These white spots can be tough to remove – and once you get your braces off, they can ruin the appearance of your new smile!
Invisalign makes it easy to care for your teeth: simply remove the plastic trays then brush and floss your teeth as normal.
Taking care of your Invisalign aligner trays is easy too. Simply remove the aligner trays, and brush them with a soft toothbrush. For best results, soak your aligner trays in a denture cleaner or Invisalign cleaning crystals before brushing them. Rinse the trays before putting them back in your mouth. Be sure to rinse your Invisalign aligner trays whenever you take them out of your mouth. Do not leave them in the open air when you are not wearing them, as exposing the aligners to open air could allow more bacteria to build up on them. Leaving them out also increases the chances that you'll lose them.
4. You can eat almost whatever you want
One of the biggest drawbacks to wearing metal bracket and wire braces is that you cannot eat certain foods, such as potato chips, pretzels, pizza crust popcorn, nuts, crunchy vegetables, hard candy, sticky candy, and corn on the cob, as eating these foods may damage your braces.
While you do have to wear your Invisalign for 20 to 22 hours each day, you can take them out when you eat. This means that you can eat almost whatever you want, whenever you want. To keep your Invisalign trays in good condition, take out your aligner trays before consuming hot beverages that can distort or damage the plastic trays.
5. Highly effective
Invisalign is highly effective at straightening teeth. In fact, research published in 2017 shows that Invisalign does seem to be more effective than other types of clear aligners – and Invisalign has made several improvements to their products in the years since that study.
To learn more reasons to consider Invisalign for your smile, consult with our team of dentists at Westerville Dental Associates. We are always happy to help you have the best smile possible!