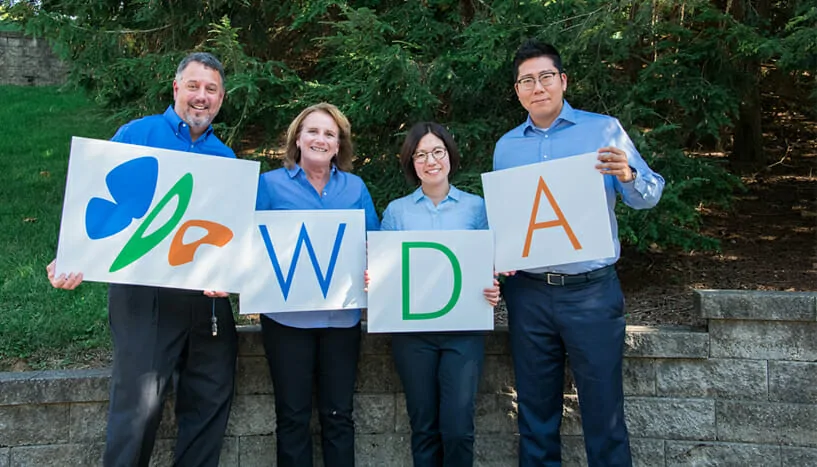 ---
Having a dental emergency? Call us!
---
We understand that dental emergencies don't always happen during regular business hours. We're open on Saturdays and here for you when you need us most.
---
Everyone at the office is very friendly and helpful, and the technicians are great. I feel like Westerville Dental is very much on top of the latest screening and monitoring techniques, and I really appreciate the thoroughness of the appointments in terms of measuring gum health as well as tooth health. I chose this place when I moved down here based on the good reviews, and I haven't been disappointed.

So professional AND friendly. I know that I am getting the best care for my whole family. Plus, the waiting area is beautiful and comfortable--like a living room!--with a special area for young ones to read and draw on the chalk boards.

So glad I found this office when I moved back to Ohio. I've had so many bad experiences at the dentist, this place is understanding and open to my questions, they explain everything and it really seems like they care. They also have an open and inviting waiting room that is beautiful.
Discover Better Dentistry
---
Become a part of the
Westerville Dental family!
---
We're accepting new patients. Our dental team prides itself on delivering a truly efficient and enjoyable experience while you're with us.
---
---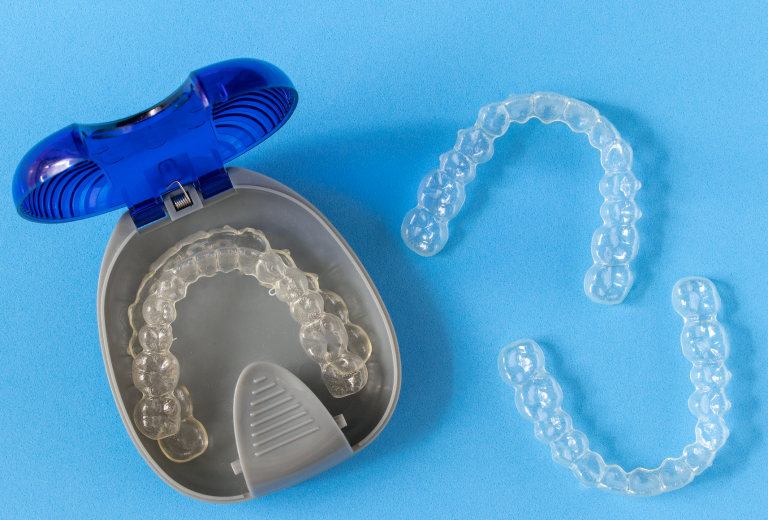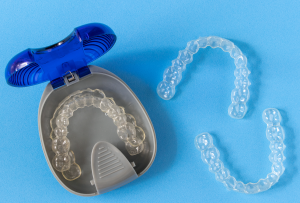 Crooked, crowded, or oddly spaced out teeth that are not as aesthetically pleasing as one would like. While "perfect" teeth are not on everyone's must-have list, a better smile is often something many people do strive for, and Invisalign is a great way to get it.
Traditional metal braces certainly do the trick, but the cost can be high, and the look is not exactly sought-after. Plenty of teens go through the process as a rite of passage, but adults have a hard time wrapping their heads around the whole "metal mouth" mentality. Even some teens would rather stick to the teeth they've got than get wired up for a significant stretch. Those teenage years are awkward enough as is.
What to do? We see celebs flashing their stellar smiles on red carpets and magazine covers, and wish ours looked the same. Instead, we settle for our imperfect choppers, filtering "selfies" on social media to make ourselves feel better. But there is another option that has never been clearer…
How Can I Get A Straighter Smile Without Conventional Metal Braces?
Invisalign® is the answer. It is one of the most effective options available today, and we've got it here for you at Westerville Dental Associates. Invisalign is a clear, custom-fit aligner that makes old-fashioned braces seem outdated. They are barely noticeable, easily removable, and super comfortable. Unlike wire-bracket metal braces, Invisalign makes the improvement process far more appealing, and the benefits and results are on par with the metal style.
What Types Of Smile Issues Can Invisalign Help With?
Nearly all the issues one would seek out braces for can be effectively addressed with Invisalign aligners. Crowding, abnormal spacing, arching, overbites, underbites, and crossbites can be made better as the clear aligner slowly moves the teeth into the desired positions. All the while, there is no pain or pressure like that normally associated with metal braces. 
How Long Will I Need To Wear Invisalign Aligners?
Most patients' treatment runs from about nine to 15 months. As your teeth gradually shift towards the desired end result, the aligners will be swapped out for fresh ones to get to the next step. You will visit us regularly for check-ups to observe the status of your teeth shifting process. This timeframe is generally shorter than the length of time most traditional metal braces must be worn. Another plus for Invisalign!
Are There Any Food Restrictions I Must Adhere To?
A perk that Invisalign offers is that they must be removed while eating. This means nothing is off-limits, something foodies are certainly fond of. With metal braces, certain foods can cause damage or get stuck. Thankfully, Invisalign addresses this problem since they are removed before taking a bite. Naturally, you will also need to remove your aligners while brushing and flossing your teeth.  You will sleep with them on, and leave them on your teeth any other time during your waking hours. Don't worry, just because they are easy to remove and put back in does not mean they will slip around or fall out. The custom-fit means they are designed for your individual bite, so the aligners will stay in place until you choose to remove them. No awkward moments to feel anxious about.
How Do I Know If I Am A Good Candidate For Invisalign?
When you come in to meet with us for a consultation, we will assess your particular issue(s) to determine if Invisalign is the right choice for you. Adults and children/teens alike are all potential candidates, provided your dental professional deems them safe and effective. We will answer all your questions and get you started if you are indeed a good fit. Most insurance plans cover the cost for treatment, and if you need payment assistance, discuss CareCredit® with our front desk staff. We are always happy to help find a way to make treatment more affordable for our patients.
Invisalign is a real game-changer in the world of dentistry. That is why we offer this revolutionary product to our patients. We are all about making your experience with dentistry a positive one, and getting that more beautiful smile is something we aim to help you achieve. We are as excited about Invisalign aligners as you are. The benefits are beyond belief, the process is relatively smooth and simple, and the results are truly remarkable. Soon you will say hello to a smile that speaks to you. It won't be long before you look noticeably better, feel more confident, and put forth the person you've always been. A stellar smile can do that…so let's get you started.  Please give us a call at 614-882-1135 or email us at info@westervilledental.com for more info about Invisalign, to set up an appointment, and get started.