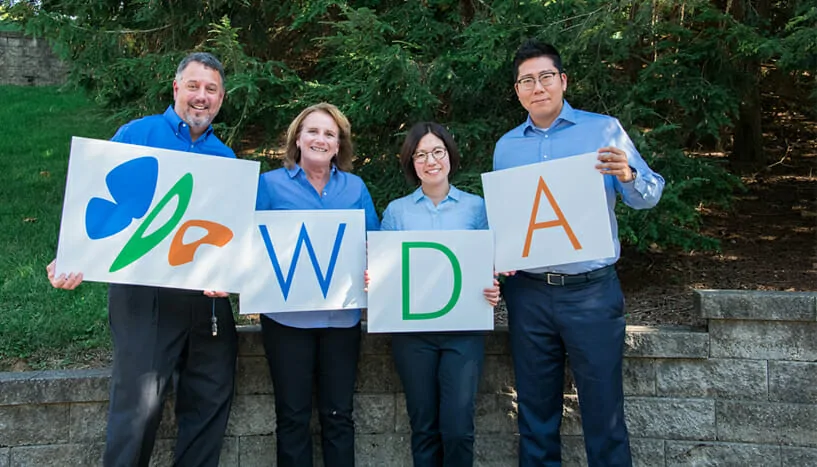 ---
Having a dental emergency? Call us!
---
We understand that dental emergencies don't always happen during regular business hours. We're open on Saturdays and here for you when you need us most.
---
Everyone at the office is very friendly and helpful, and the technicians are great. I feel like Westerville Dental is very much on top of the latest screening and monitoring techniques, and I really appreciate the thoroughness of the appointments in terms of measuring gum health as well as tooth health. I chose this place when I moved down here based on the good reviews, and I haven't been disappointed.

So professional AND friendly. I know that I am getting the best care for my whole family. Plus, the waiting area is beautiful and comfortable--like a living room!--with a special area for young ones to read and draw on the chalk boards.

So glad I found this office when I moved back to Ohio. I've had so many bad experiences at the dentist, this place is understanding and open to my questions, they explain everything and it really seems like they care. They also have an open and inviting waiting room that is beautiful.
Discover Better Dentistry
---
Become a part of the
Westerville Dental family!
---
We're accepting new patients. Our dental team prides itself on delivering a truly efficient and enjoyable experience while you're with us.
---
---

Oral surgery may be necessary, but the mere thought of undergoing dental surgery can cause anxiety, even in patients who have had dental procedures in the past. The sights and sounds associated with oral surgery can trigger uncomfortable stress that may prevent some patients from seeking the care they need for optimal oral health. Fortunately, sedation can help keep patients comfortable and anxiety-free during oral surgery.
More than one-third of people in the United States have a fear of dental treatment. About 12 percent of Americans have an extreme fear, a condition known as dentophobia. This extreme fear of the dentist prevents about 3 percent of people from getting dental care.
Sedation helps patients relax during oral surgery or other dental procedures. This relaxation helps even the most anxious patient tolerate oral surgery comfortably.
Oral Surgery
Oral surgery may be necessary to save teeth, remove diseased teeth, or repair facial trauma.
Types of oral surgery include:
Tooth extraction – the most common type of oral surgery
Dental bone grafts to replace lost bone in the jaw
Dental implants to replace one or more missing teeth
Periodontal surgery to treat gum disease
Root canal to remove infected material from the dental pulp at the center of the tooth
Dentists often recommend sedation to patients who are about to undergo oral surgery. The type of sedation they recommend depends on a number of factors, including the type of oral surgery, the severity of the condition, and the levels of comfort and anxiety the patient might experience.
A dentist may recommend sedation for patients who have:
Dental anxiety, which is stress associated with a dental setting
Dentophobia
An overly-sensitive gag reflex, which can be triggered or worsened by anxiety
A fear of needles, a condition known as aichmophobia
Feelings of claustrophobia or being "closed in" while in the dental chair
Extreme teeth sensitivity
Conditions that cause difficulty controlling movements
Special needs, such as physical, cognitive, or behavioral issues
Levels of Sedation
Every patient is an individual, with unique preferences and needs. Dentists can provide various levels of sedation to fit almost every patient's requirements.
The levels of sedation include:
Minimal sedation – patients are awake, but feel relaxed
Moderate sedation – also known as conscious sedation, this level of sedation causes patients to be awake, yet feel relaxed; the patient may not remember the procedure
Deep sedation – the patient is on the edge of consciousness, but still can be awakened
General anesthesia – patients are completely unconscious
Types of Sedation for Oral Surgery
A number of sedation methods are available to oral surgery patients. The dentist may recommend one type of sedation over another, based on the type of procedure and the patient's unique needs. In almost every case, the dentist will administer local anesthetic to numb the treatment area.
Inhaled sedation
Inhaled sedation involves the administration of nitrous oxide, commonly known as "laughing gas," mixed with oxygen. The patient breathes in the nitrous oxide through a mask over their nose.
Level of sedation: Inhaled sedation provides the minimal amount of sedation possible. This technique takes the edge off by producing full-body euphoria; patients may even get the giggles.
Oral sedation
This method involves the use of oral medications in the form of pills. Most dentists administer Halcion®, which is a type of a type of benzodiazepine and in the same drug family as diazepam (Valium®). Patients will take the oral sedative about an hour before the oral surgery; this gives the medication time to take full effect.
Level of sedation: Depending on the medication and dose, oral sedation can provide minimal to moderate sedating effects. With minimal doses, patients are awake, but feeling relaxed and drowsy. Larger doses produce moderate sedation in which patients are sleepier, but can still follow directions without feeling anxiety or pain.
IV sedation
During intravenous (IV) sedation, the patient receives the sedative drug through a vein. The most commonly used medications for IV sedation are benzodiazepines and propofol.
IV sedation works more quickly because the sedative drug enters the bloodstream immediately. The dental team can adjust the amount of IV sedation throughout the procedure.
Level of sedation: Patients who undergo IV sedation, also known as "twilight sleep," are awake but do not feel pain.
Deep sedation and general anesthesia
Deep sedation and general anesthesia are generally recommended only for complex procedures that take a relatively long time to accomplish. Only licensed dental anesthesiologists can administer deep sedation and general anesthesia.
Level of sedation: General anesthesia and deep sedation provide the deepest level of sedation possible. After receiving deep sedation or general anesthesia, patients are nearly or totally unconscious.
Sedation Options for Oral Surgery in Westerville, OH
If you need oral surgery and you are interested in learning more about sedation options, consult with Westerville Dental Associates. Our team of dentists offers several types of sedation to fit almost every need.