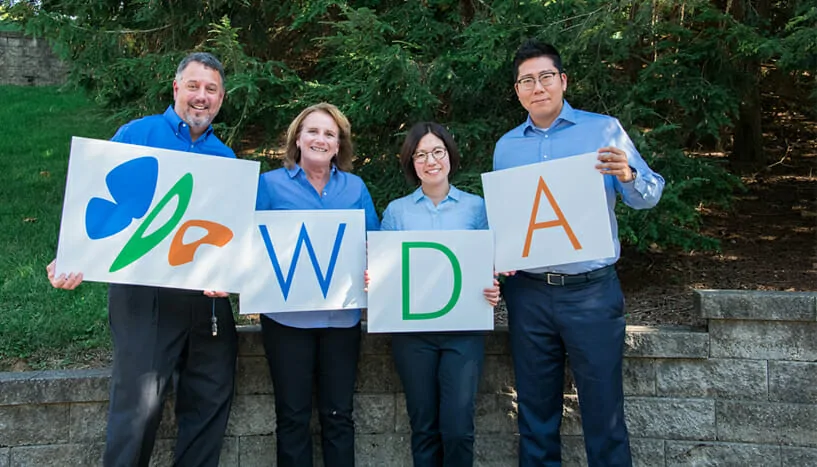 ---
Having a dental emergency? Call us!
---
We understand that dental emergencies don't always happen during regular business hours. We're open on Saturdays and here for you when you need us most.
---
Everyone at the office is very friendly and helpful, and the technicians are great. I feel like Westerville Dental is very much on top of the latest screening and monitoring techniques, and I really appreciate the thoroughness of the appointments in terms of measuring gum health as well as tooth health. I chose this place when I moved down here based on the good reviews, and I haven't been disappointed.

So professional AND friendly. I know that I am getting the best care for my whole family. Plus, the waiting area is beautiful and comfortable--like a living room!--with a special area for young ones to read and draw on the chalk boards.

So glad I found this office when I moved back to Ohio. I've had so many bad experiences at the dentist, this place is understanding and open to my questions, they explain everything and it really seems like they care. They also have an open and inviting waiting room that is beautiful.
Discover Better Dentistry
---
Become a part of the
Westerville Dental family!
---
We're accepting new patients. Our dental team prides itself on delivering a truly efficient and enjoyable experience while you're with us.
---
---

Teeth grinding can be a serious problem. Also known as bruxism, teeth grinding can cause headaches, jaw pain, tooth pain, or dental problems. Many people with bruxism turn to mouth guards to prevent the complications of tooth grinding – but do mouthguards really help with teeth grinding? Our team of dentists at Westerville Dental Associates weigh in.
What is Bruxism?
People with bruxism unconsciously clench or grind their teeth. While most people with the condition grind their teeth mainly at night, a condition known as sleep bruxism, many grind their teeth during the day in what's known as awake bruxism.
Symptoms of teeth grinding
Those with bruxism often do not realize that they grind their teeth until they start noticing symptoms, such as:
Loss of enamel, which is the hard, protective layer covering the teeth
Chipped or cracked teeth
Tense facial and jaw muscles
Facial pain
Overly-sensitive teeth
Headaches
Dislocation or "locking" of the jaw
A popping or clicking sensation in the temporomandibular joint (TMJ)
Indentations in their tongue
Damage to the inside of their cheek
Flat smooth areas on the biting surfaces of the teeth, known as wear facets, caused when teeth rub together repeatedly
Many people with bruxism often attribute these symptoms to other conditions or health problems, and therefore do not receive the treatment they need. The dental team at Westerville Dental Associates can provide an accurate diagnosis and recommend an effective treatment to stop these symptoms. In many cases, treatment involves the use of mouthguards.
What causes teeth grinding?
Researchers are still working to understand teeth grinding and what causes it, but bruxism is likely due to a combination of physical, psychological and genetic factors. Awake bruxism may develop as the result of anxiety, stress, frustration, anger or tension, for example, while sleep bruxism may be due to changing sleep patterns and brief arousals from sleep. Teeth grinding may be hereditary and run in families. As many as half of all people who grind their teeth have a family member with bruxism. Other factors, such as smoking cigarettes, consuming alcohol, caffeine intake, snoring, and depression may also play a role.
Certain factors can increase a person's risk for developing bruxism. These risk factors include:
Stress, anxiety, anger or frustration
Age – teeth grinding is common in young children, but bruxism usually goes away by adulthood
Personality type – certain personality types, such as aggressive, competitive or hyperactive, can increase risk of teeth grinding
Medications – bruxism may be a side effect of certain medications, such as some antidepressants
Use of tobacco, recreational drugs, alcohol or smoking tobacco
Family members who grind their teeth
Other disorders – some medical and mental health disorders, such as epilepsy, gastroesophageal reflux disorder (GERD), Parkinson's disease, dementia, attention-deficit/hyperactivity disorder (ADHD), and sleep-related disorders including as sleep apnea or night terrors, may increase the risk for teeth grinding
While mouthguards cannot address these underlying causes or risk factors of teeth grinding, they can decrease the damage teeth grinding causes.
What are the complications of teeth grinding?
In most cases, teeth grinding does not cause serious complications or health effects. Severe bruxism, however, may lead to:
Damage to the teeth, crowns, restorations, or jaw
Severe facial or jaw pain
Tension-type headaches
Disorders affecting the temporomandibular joints, which may lead to clicking sounds when the person opens and closes their mouth
Mouthguards can prevent these complications of teeth grinding.
What are Mouthguards for Teeth Grinding?
A mouthguard is a flexible rubber or plastic appliance that fits over the teeth. It acts as a physical barrier between upper and lower teeth, and prevents the surface of the teeth from sustaining damage from clenching and grinding.
Types of mouthguards for teeth grinding
Soft night guard
Soft night guards are the most commonly used type of mouthguards to treat night bruxism. These mouthguards are best suited for mild bruxism or occasional teeth grinding, but may not be best for severe teeth grinding. Soft night guards are comfortable and easy to get used to.
Dual laminate night guards
Soft on the inside and hard on the outside, this type of mouthguard is for moderately severe teeth grinding. It protects teeth and jaws from heavy clenching and grinding.
Hard night guards
Made from durable acrylic, hard night guards are extremely rigid. This type of mouthguard is suitable for very severe teeth grinding. Hard night guards may be more uncomfortable and more difficult to sleep in compared with soft or dual laminate night guards.
Mouthguards Help with Teeth Grinding
Mouthguards help prevent worsening tooth damage caused by teeth grinding; mouthguards can also aid in changing some of the behaviors associated with teeth grinding.
Mouthguards even out the pressure against the jaw during grinding. Clenching and grinding exert up to 250 pounds of force on teeth; mouthguards help protect the teeth and jaws from some of the damage associated with this excessive force.
The best mouthguards are those custom made by dentists. While over-the-counter mouthguards are available, they are not as comfortable and they may not provide the protection as those a dentist creates.
For more information about mouthguards and to find out if they will help reduce tooth damage from teeth grinding, contact our team of dentists at Westerville Dental Associations. Our team can determine if you are grinding your teeth, help you discover the underlying cause of bruxism, and suggest treatment that may include mouthguards.