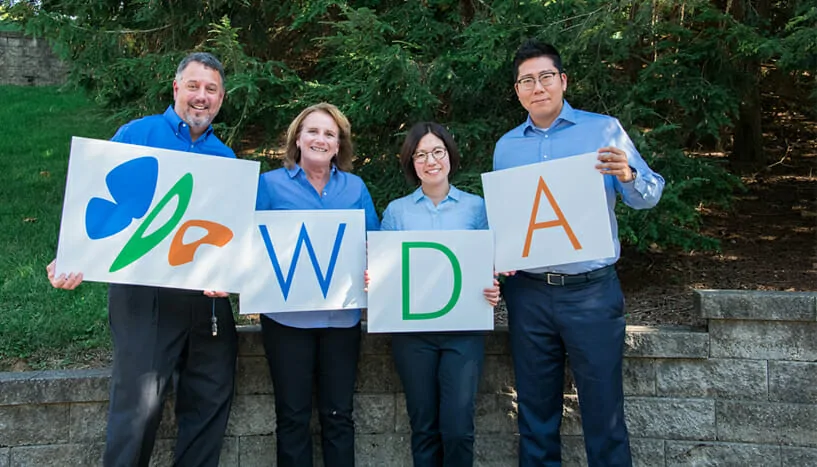 ---
Having a dental emergency? Call us!
---
We understand that dental emergencies don't always happen during regular business hours. We're open on Saturdays and here for you when you need us most.
---
Everyone at the office is very friendly and helpful, and the technicians are great. I feel like Westerville Dental is very much on top of the latest screening and monitoring techniques, and I really appreciate the thoroughness of the appointments in terms of measuring gum health as well as tooth health. I chose this place when I moved down here based on the good reviews, and I haven't been disappointed.

So professional AND friendly. I know that I am getting the best care for my whole family. Plus, the waiting area is beautiful and comfortable--like a living room!--with a special area for young ones to read and draw on the chalk boards.

So glad I found this office when I moved back to Ohio. I've had so many bad experiences at the dentist, this place is understanding and open to my questions, they explain everything and it really seems like they care. They also have an open and inviting waiting room that is beautiful.
Discover Better Dentistry
---
Become a part of the
Westerville Dental family!
---
We're accepting new patients. Our dental team prides itself on delivering a truly efficient and enjoyable experience while you're with us.
---
---

Traditional metal braces are great, but Invisalign is a game-changer when it comes to teeth alignment treatments. At Westerville Dental Associates, we've repeatedly been asked by our patients what Invisalign can and can't do and the differences between dental braces and Invisalign. We know you cherish shining, well-aligned teeth like every other person and you would do anything to keep the smile of your dreams. Therefore, we've put together this article to let you know what Invisalign can and can't do. At the end of this article, you will get answers to such questions as:

What is Invisalign?
What are the differences between Invisalign and Dental Braces?
What are the similarities between Invisalign and Braces?
What teeth alignment issues can and cannot be fixed by Invisalign?
So, let's dive in.
What is Invisalign?
Invisalign is a type of Clear-aligner which are removable, transparent, plastic orthodontic devices used as alternatives to dental braces in correcting teeth alignment problems. Invisalign, created in 1997 by Zia Chisti, was the first modern-day clear-aligner made.
What Can Invisalign Do?
While Invisalign might not be effective against the most complex of teeth problems, it has been approved by the FDA, researchers, and Alignment Technologies for treating mild teeth alignment problems and simple bite irregularities in teenagers and adults such as:
Crowded teeth
The teeth might be overly crowded if they are too large for the jaw to accommodate, causing tooth pain and damage. Invisalign can be customized to straighten your teeth and create more space for a better fit.
Overbite or overjet
In an overbite or overjet, the top teeth stick out of the bottom teeth, biting over the bottom teeth and causing uneven wear of the teeth and difficulty in chewing. Invisalign can gradually drawback your top teeth and position them over your bottom teeth where they belong.
Underbite
When there is underbite, the bottom teeth can stick out of the top teeth, biting farther than the top teeth and causing uneven wear of the teeth, chewing problem, speech problem, and pain. Invisalign, as in overbite, can correct underbite by drawing back your bottom teeth to their rightful positions.
Crossbite or open bite
Crossbite or open bite occurs due to misalignment of the upper and lower jaws, resulting in some top teeth biting inside the bottom teeth while others bite outside the bottom teeth. Invisalign will correctly position each tooth for proper alignment.
Teeth gaps
The teeth might be widely spaced if there is an abnormal growth of the jaw or some teeth are missing. Invisalign can correct this, moving the teeth into their correct positions.
Relapsing teeth movement
Invisalign can be used to correct teeth relapse that occurs after the use of traditional metal braces.
What Invisalign Can't Do
Invisalign, no doubt, is effective, but it has limitations. Its aligners lack the force obtainable in braces and are not able to cause significant teeth movements that could be needed in some complex dental alignment treatments.
Large teeth gaps
Invisalign cannot close more than 6mm of teeth space.
Jaw alignment
Abnormal alignment between the upper and lower jaw joints and jaw muscles and other skeletal malocclusions
Teeth intrusion and extrusion
If you need to raise your teeth from the gum or lower your teeth into the gum, braces are the best in doing these.
Complex teeth shape
When the teeth shape prevents the Invisalign from gripping your teeth, another orthodontic method must be considered.
Complex teeth rotation
When the teeth overcrowd the mouth, there might be significant teeth rotation. When the teeth rotate more than 20 degrees, Invisalign will be ineffective in causing necessary realignment.
Previous dental treatment
When you've had some dental treatment before, you might not be able to use Invisalign again.
What are the similarities between Invisalign and Metal Braces?
Invisalign and Braces help straighten your teeth, maintain long term dental health, impact impressive smiles, and boost self-confidence. While both were made to serve the same purpose, they differ in construction and actions. Both Braces and Invisalign act to bring the teeth into their proper positions, gently and gradually.

What are the differences between Invisalign and Braces?
Metal Braces Design and Method of Action
Traditional metal braces include metal brackets fixed to each tooth and joined by a wire that can be tightened to gradually adjust each tooth to its rightful position in the mouth. The length of time you may use to wear braces ranges between 18 months and two years, but you may need it for shorter or longer-term depending on your treatment needs and goals.
Invisalign Design and Method of Action
Invisalign consists of virtually transparent plastic, customized, and shaped into the form of the teeth of the individual who will use it for teeth alignment. An Invisalign aligner is usually changed after two weeks for a tighter one. The entire duration of the use of Invisalign is usually 12 months, but this depends on your treatment needs.
Have you spotted the differences already? Alright, let's break it down.
While Braces use metals in tightening your teeth, Invisalign uses customized plastic that fits into your teeth.
While Braces are clearly visible (although you can opt for lingual braces which have their brackets at the back of your teeth and are less visible, they take longer to be as effective as traditional braces), Invisalign is virtually transparent.
While you can't remove Braces yourself, you can remove Invisalign whenever you want.
You must always visit your dentist to remove your Braces, while you don't have to visit your dentist to remove your Invisalign.
There are foods you can't eat when using Braces to avoid foods getting stuck in the tightened metal, but by easily removing your Invisalign, you can eat any food you want and fix it back when you're done eating.
Traditional metal braces are hurtful more than Invisalign.
Invisalign, being virtually transparent, easily removable, and based on customized plastic, affords the user greater flexibility, comfort, and attractiveness than braces.
Invisalign may be more expensive than conventional braces, but the price of any teeth alignment treatment depends on a lot of factors. See those factors below.
Factors that determine the cost of Invisalign and dental brace treatments
Your personal oral health needs, depending on the complexity of the problem
The average price in your geographical location
The amount of work your dentist will do plus the number of hours your dentist will use in treating you
Your dentist's level of experience and hourly wage
The extent of help your health insurance can offer
On the corporate website of Align Technologies, the manufacturer of Invisalign, the company asserted that Invisalign treatment costs between $3,000 and $7,000, and that users can enjoy up to $3,000 in health insurance help. On the other hand, conventional metal braces cost between $2,000 and $6,000 when the national average in America is considered. At Westerville Dental Associates, we have what we a Dental Savings Plan for people that might not be covered by any dental insurance. You can book an appointment with us to know how you and your family can enjoy our discounts through this in-house dental financing plan.
What age can I use Invisalign and Braces?
Teenagers and adults can use both Braces and Invisalign. The best time to use braces is between ages 10 and 14 years.
While the use of Invisalign comes with greater ease than braces and brackets, ensure you follow your dentist's instructions to get the desired results. Instructions will include how long you must wear the aligner per day (usually 22 hours per day), what you must not eat or drink when it in place, how often you need to visit your dentist, and how long into the future you will have to use it.
Invisalign treatment takes an orthodontic process, so an orthodontist can advise you in choosing any of the alternative orthodontic teeth treatments that exist. Several dentists are also trained Invisalign specialists and would know when it's your best choice. Be rest assured that at Westerville Dental Associates, bringing about your total dental health and dream smile are our top priorities.