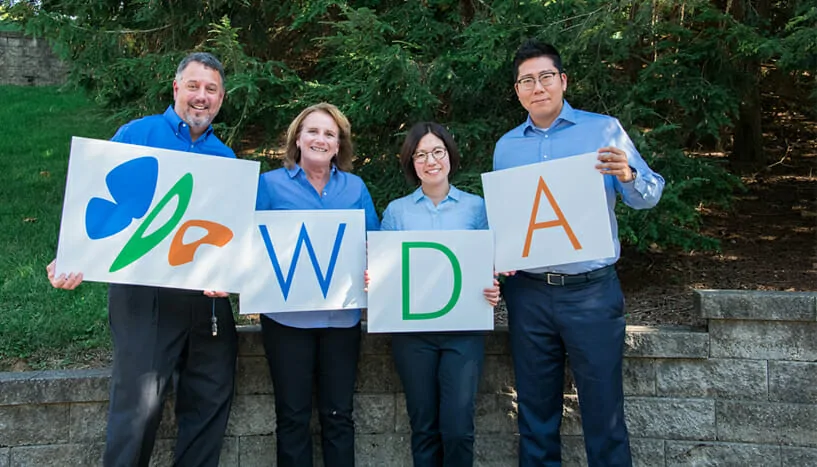 ---
Having a dental emergency? Call us!
---
We understand that dental emergencies don't always happen during regular business hours. We're open on Saturdays and here for you when you need us most.
---
Everyone at the office is very friendly and helpful, and the technicians are great. I feel like Westerville Dental is very much on top of the latest screening and monitoring techniques, and I really appreciate the thoroughness of the appointments in terms of measuring gum health as well as tooth health. I chose this place when I moved down here based on the good reviews, and I haven't been disappointed.

So professional AND friendly. I know that I am getting the best care for my whole family. Plus, the waiting area is beautiful and comfortable--like a living room!--with a special area for young ones to read and draw on the chalk boards.

So glad I found this office when I moved back to Ohio. I've had so many bad experiences at the dentist, this place is understanding and open to my questions, they explain everything and it really seems like they care. They also have an open and inviting waiting room that is beautiful.
Discover Better Dentistry
---
Become a part of the
Westerville Dental family!
---
We're accepting new patients. Our dental team prides itself on delivering a truly efficient and enjoyable experience while you're with us.
---
---

A smile is an almost universal language, and the biggest part of a beautiful smile is a healthy set of teeth. That's why your oral hygiene routine can make or break the message your smile sends. But if you're like most people, caring for your teeth is one of those automatic grooming practices that become so much a part of your daily routine that you don't give it much thought. Brushing and flossing is the foundation but there's more to your mouth's health than just your teeth. And while oral hygiene may not be as front-and-center as your hair routine or choosing your daily outfit, it may be much more important in the long run.
What Is an Ideal Oral Hygiene Routine?
Everyone is different. And everyone's routine will be a bit different, too, depending on their age, occupation, diet, and other factors. Certain aspects of oral hygiene, however, are universal: daily care, routine professional checkups and cleanings, a healthy diet with few sugary drinks or sweets, and drinking water with fluoride. Some of this you can do at home, so here's a basic program that will help you start a healthful oral routine.
1. Brush
Brush twice a day. And not just a quick swipe. Brush for at least two minutes, staying for 30 seconds in each quadrant of your mouth. If you find this difficult to maintain, try an electric toothbrush. There are several models with timers that will run for two minutes and beep every 30 seconds so you'll know when to move on.
Hold your brush at a 45-degree angle to your tooth's surface and aim for your gums. For the best results, brush in an up-and-down fashion on the front and back surfaces, then back and forth on the flat tops. Be sure to cover all the bases: front, back, and the chewing surfaces on top. Use a soft bristled brush and a toothpaste that's American Dental Association approved.
If your morning oral routine isn't before breakfast, the American Dental Association recommends waiting at least an hour after eating before you brush, especially if you had something acidic such as orange juice or grapefruit. Acid loosens tooth enamel, and the force of brushing may damage your teeth if you do it too soon
2. Floss
Floss all of your teeth at least once a day, preferably at night before you go to bed. If you floss at the time when you brush, you'll want to floss first. Flossing drags out particles of food that hide between teeth and helps loosen plaque so brushing can be more effective.
Use enough floss that you can have a clean section for each tooth. This will be about a foot and a half. Wind the floss around your index fingers and slip it, gently, up and down between each tooth. When the floss gets dirty, wind off a clean section for the next tooth. Be sure to get all the way back to the molars!
If using a long piece of floss is awkward for you, you can now purchase small "flossers" — a plastic holder with an inch or so of floss — to do the holding for you. You may need more than one for each session, but they can make the job simpler and swifter.
3. Rinse Your Mouth
The last thing to do after you've thoroughly brushed and flossed is to rinse your mouth with mouthwash. Any brand will do, so pick one with a flavor you like, and you'll be more liable to do it regularly. Pour out a capful of mouthwash and swoosh it around in your mouth for 30 seconds, making sure your lips are closed and the mouthwash stays in your mouth to do its job. Then spit it out. This simple act helps clear out the tidbits of toothpaste and food that even brushing and flossing can miss. And it leaves your mouth feeling totally refreshed!
Taking Oral Health a Step Further
Those are the basic 1-2-3 steps of good oral hygiene. But if you want to take it a step further, clean your tongue. Cleaning your tongue is as important as brushing and flossing your teeth. Just as bacteria can build up on and in-between your teeth, it can build up on your tongue, too, and cause bad breath. Scraping your tongue with floss or scrubbing it with your toothbrush removes any clinging bacteria. It takes less than a minute, and while you don't need to do it every time you brush, making it a regular part of your routine will make a difference in your mouth's overall health.
How Can I Tell If I'm Doing a Good Job?
Aside from the fact that your mouth will likely feel fresh and healthy, there are some specific things you'll notice if your oral hygiene routine is working.
Your breath smells fresh and your teeth feel clean "as a whistle," not at all fuzzy, even first thing in the morning.
Your gums are a healthy shade of pink, never red. And they don't hurt or bleed when you brush and floss, when you touch them, or when you eat.
Of course, there are some problems and conditions that you won't be able to see in your mirror. So, it's important to see us twice a year for a checkup and a thorough cleaning — one that's more than you can do, no matter how conscientious you are. If it's getting on to time for your semi-annual visit, we encourage you to contact us. We'll assess your mouth and teeth and help you get to an A+ for your oral health routine.