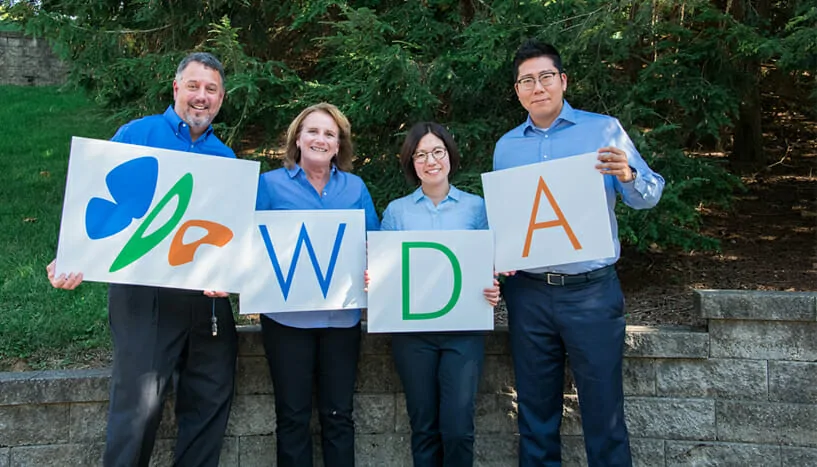 ---
Having a dental emergency? Call us!
---
We understand that dental emergencies don't always happen during regular business hours. We're open on Saturdays and here for you when you need us most.
---
Everyone at the office is very friendly and helpful, and the technicians are great. I feel like Westerville Dental is very much on top of the latest screening and monitoring techniques, and I really appreciate the thoroughness of the appointments in terms of measuring gum health as well as tooth health. I chose this place when I moved down here based on the good reviews, and I haven't been disappointed.

So professional AND friendly. I know that I am getting the best care for my whole family. Plus, the waiting area is beautiful and comfortable--like a living room!--with a special area for young ones to read and draw on the chalk boards.

So glad I found this office when I moved back to Ohio. I've had so many bad experiences at the dentist, this place is understanding and open to my questions, they explain everything and it really seems like they care. They also have an open and inviting waiting room that is beautiful.
Discover Better Dentistry
---
Become a part of the
Westerville Dental family!
---
We're accepting new patients. Our dental team prides itself on delivering a truly efficient and enjoyable experience while you're with us.
---
---

When you hear the word "cosmetics," what comes to mind? Makeup. Lipstick. Face powder. All the things people employ to look…well, better. Cosmetic dentistry is usually thought of in those same terms: as a way to a nicer looking smile. In truth, however, cosmetic dentistry encompasses much more than that. Cosmetic dentistry can improve a wide variety of oral health features you may never have considered.
What does cosmetic dentistry include?
Most cosmetic procedures are elective — meaning chosen by the person having the work done, not essential for oral health — and getting a brighter smile is arguably the most often expressed reason for cosmetic dentistry. Today, cosmetic dentistry offerings range from simple to complex and are used to address a wide swath of situations, circumstances, and causes. So, what all can cosmetic dentistry do? Ask us!
Whitening
If your teeth are in good shape but your smile isn't quite as you'd like it to be, teeth whitening may be the solution you're looking for. Although teeth whitening toothpaste and kits can be found in your local drug or grocery store, a professional tooth whitening procedure will give you a significantly better outcome.
A professional procedure can leave teeth up to eight shades whiter. It's also safer than store-bought "one fits all" treatments. No teeth are pure white, ever, so the strength and duration of a procedure — which determines the level of whiteness achieved — is critical. You can't adjust the strength of a kit's bleaching solution, nor modify the soaking tray to fit your mouth. Our whitening service is specifically tailored to your teeth and the result will look naturally brighter.
Fillings
After check-ups and cleanings, getting a cavity filled is the most common reason to see a dentist. Fillings are completed in one appointment and are pain-free, even after the numbing agent wears off. This makes them one of the simplest cosmetic procedures dentists offer. Most people don't think of a filling as cosmetic because they fill cavities caused by tooth decay. But why do cavities need filling? Because a tooth with a cavity is a weakened tooth. Filling the cavity not only eliminates the discomfort and halitosis decay can cause, but also strengthens the tooth and restores its natural look and feel.
Today, fillings are made of material that can be color-matched to your teeth's existing shade of white. Because they are nearly unnoticeable, tooth-colored fillings are now also used to repair chipped, cracked, broken, or worn teeth in addition to covering up those harmful cavities.
Crowns
Dental crowns are often recommended when a filling won't quite do the job. It's more than a filling, but less — in time, material, and cost — than other, more complicated treatments. Crowns are usually made of porcelain and, essentially, sit atop a damaged tooth (hence the name). Dentists may suggest them to contain very large fillings, seal severely decayed teeth, or cover broken, fractured, or discolored fillings or teeth. They completely conceal the affected tooth above the gum line, so they look and feel as natural as the original tooth.
Traditional crowns take two dental visits. So, digital technology to the rescue, with a new process that uses an intraoral camera and 3D imaging to provide a ceramic crown in just one dental visit, saving you both time and money. Like traditional crowns, one-visit crowns are made to match the color and shape of your natural teeth and can last up to 15 years. Best of all, it takes only about a half-hour for us to create a personal crown. Imagine! A long-lasting, professional dental crown in just two hours. Find out more.
Veneers
If you know what a veneer is on a piece of furniture, you have a good idea of what a dental veneer is on a tooth: a very-thin piece of porcelain made to fit like your favorite jeans fit you. Veneers are recommended for teeth that need a bit more help than a crown: stained, discolored, crooked, misshapen, or misaligned teeth; as well as teeth on which the enamel has worn down. Veneers are also used to cover undamaged teeth because of how they look; for example, to make their color more uniform, to close small gaps, or to hide teeth that aren't well-aligned.
Getting a veneer is a two-step process and involves removing a thin layer of tooth enamel to allow the veneer to bond to the tooth. Veneers are permanent and are often not covered by dental insurance, but they may be the best choice for teeth that have been damaged due to an injury or accident.
Braces
But not your father's braces. We know that straightening teeth has been done for thousands of years. Even Cleopatra, archaeologists think, wore braces. But today's braces aren't the unsightly metal cages of yesteryears. We offer Invisalign® — a modern path to straight teeth. And the road is much smoother. Imagine invisible braces. Now imagine that you can take them off to eat, brush your teeth, floss, or even just because you want a short break.
You've just visualized Invisalign's custom-fitted tooth aligner. Nearly invisible, this adjuster works while you go about your life, slowly moving your teeth into place, adjusting your bite, and eliminating crowding, odd spacing, and arching, as well as correcting over-, under-, and crossbite problems. You'll still brush and floss (without the device in place) daily; you'll get new aligners as your teeth move; and the whole process will take about a year, depending on your specific situation.
What's the first step?
With all these options, what's the first step? A free consultation with your dentist, of course! We can assess your teeth, advise you on which solution is most likely to give you the result you want, and explain our savings plan to assist with procedures your insurance doesn't cover. We invite you to contact our office today to discuss how we can help.