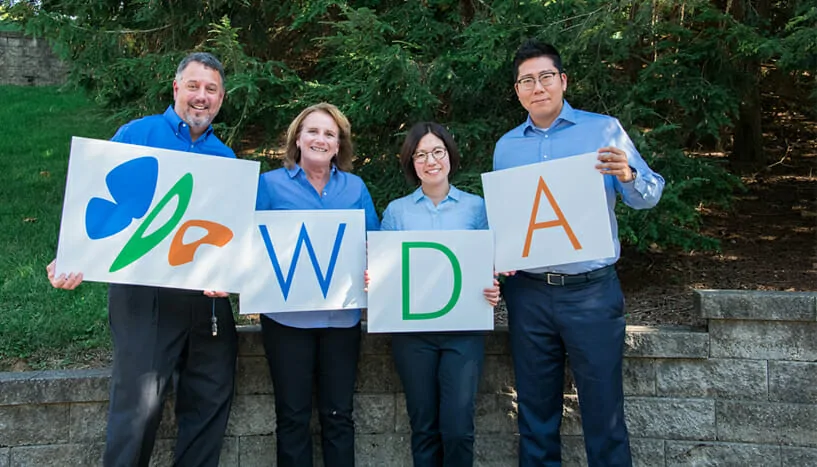 ---
Having a dental emergency? Call us!
---
We understand that dental emergencies don't always happen during regular business hours. We're open on Saturdays and here for you when you need us most.
---
Everyone at the office is very friendly and helpful, and the technicians are great. I feel like Westerville Dental is very much on top of the latest screening and monitoring techniques, and I really appreciate the thoroughness of the appointments in terms of measuring gum health as well as tooth health. I chose this place when I moved down here based on the good reviews, and I haven't been disappointed.

So professional AND friendly. I know that I am getting the best care for my whole family. Plus, the waiting area is beautiful and comfortable--like a living room!--with a special area for young ones to read and draw on the chalk boards.

So glad I found this office when I moved back to Ohio. I've had so many bad experiences at the dentist, this place is understanding and open to my questions, they explain everything and it really seems like they care. They also have an open and inviting waiting room that is beautiful.
Discover Better Dentistry
---
Become a part of the
Westerville Dental family!
---
We're accepting new patients. Our dental team prides itself on delivering a truly efficient and enjoyable experience while you're with us.
---
---

It can happen to anyone. You chip a tooth on a piece of your favorite hard candy. That big filling you got when you were 12 finally falls out. Or you're just getting tired of the empty space in your smile that was left by a lost tooth. If you face any of these dental dilemmas, it's good to know that there's a solution. In fact, there are two possible solutions: a simple dental crown or a crown with an implant.
Either choice will solve the problem you have, be it a damaged tooth, a missing tooth, or a once-filled tooth that no longer is. However, there are differences between the two, and most of the time, one option will meet your needs better than the other. That's where we at Westerville Dental Associates come in, with a brief overview of the similarities and differences between the two.
What is a Dental Crown?
A crown is the dental version of wearing a hat to hide a bad haircut. It's a fixed porcelain device that is fitted over a damaged or decayed tooth in order to keep the tooth from getting worse. The dental crown hides the damaged tooth and the unsightly blip in your sparkling smile. It also keeps the tooth from enduring more damage — and causing more pain — as you go about your daily living.
To make sure it looks, feels, and functions the way your original tooth did, a crown is custom-fitted to the contours of the tooth it will fix. Once in place, it completely covers the entire damaged tooth, and is fitted into your gum at the base of the tooth. This tight seal keeps bacteria from getting under the crown, so the tooth that's covered won't sustain any more damage.
Crowns are used alone to hide badly shaped, slightly damaged, or discolored teeth, or to attach a bridge to the teeth next to it. In addition, they are used with an already embedded dental implant to completely replace a lost tooth.
What Is a Dental Implant?
Unlike a crown, which when used alone is attached to a partial natural tooth, a dental implant, when completed, is essentially a replacement tooth. The implant is a metal post that serves as an artificial root for a tooth. In shape and size, it looks just like a standard metal screw, and it is implanted (hence, the name) into your jawbone in much the same way. This post, by itself, isn't the replacement tooth. It is the post that the replacement tooth is attached to. Once an implant is installed and the gum area has healed an abutment is attached to the top of the implant, and a crown is cemented to it. The crown is the part of the replacement tooth that is visible in your mouth.
Used most often to replace a completely lost tooth, a dental implant is the only tooth replacement that not only maintains your jawbone's integrity but also stimulates bone growth.
How Do I Care for Crowns and Dental Implants?
Naturally, to keep your replacement teeth looking good, you'll need to provide good care and proper dental hygiene — brush and floss them regularly, just like you do your natural teeth, and maintain a regular check-up schedule with your dentist. Unlike bridges and dentures that can be taken out and cleaned, a crown or an implant will be with you for a long time, and so will need your care and attention. You'll want to keep away from hard candy, large nuts, and other crunchy foods that require a strong bite; as well as, chewing gum and sticky foods such as toffee and caramels. And never chew ice. Well cared for, a crown or a replacement tooth anchored with a dental implant will look, feel, and function so much like your natural teeth you may forget that it isn't one.
How Do Crowns and Implants Compare?
Just like with every piece of one-size-fits-all clothing, there really is no "one size" approach to dental care. Many factors come into play in choosing a crown or an implant, including your age and dental health, the costs involved, and the time you have available. Be sure to consider all those aspects before you choose.
Cost in Time and Money
A dental implant is an invasive procedure that will take several months from start to finish, and you will need a crown in addition to the implant. By itself, a crown takes only one or two visits depending on the type of crown. Therefore, a dental implant will always cost more than a crown. More important, dental insurance plans usually cover a standard dental crown, while fewer plans cover a dental implant.
Keeping Your Natural Teeth
In many cases, a damaged or decayed tooth can be salvaged with a dental procedure called a root canal, and it's almost always better to keep your natural tooth. Even though you will have to go through a root canal, keeping your tooth's root helps maintain natural tooth spacing and overall oral health. A dental crown, by itself, can be placed on top of a root canal, as opposed to needing to remove the root to insert an implant.
How Long the Repair Will Last
Initially, a dental implant will always cost more than a crown. However, the savings is a short-term characteristic. If cost isn't a stumbling block, consider that an implant acts like a permanent tooth, whereas a crown could need to be replaced every 10 to 15 years.
How can you decide which is right for you? Well, here at Westerville Dental Associates, we can do both, and we'd like to help you with your decision making. For a free consultation, contact us today!