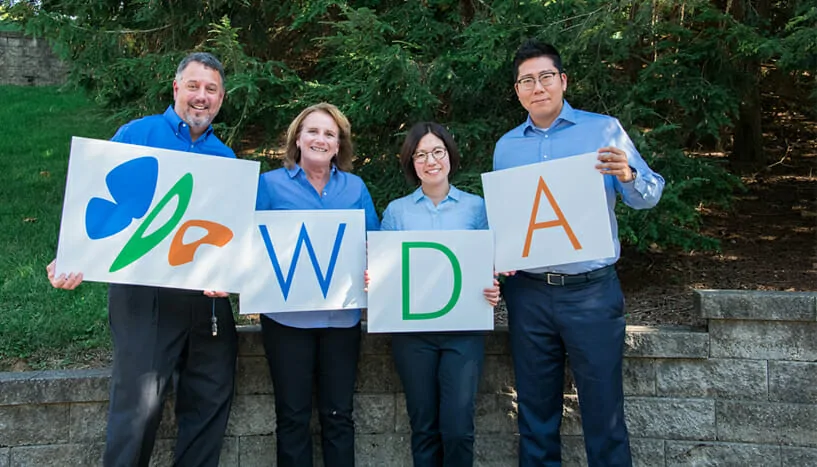 ---
Having a dental emergency? Call us!
---
We understand that dental emergencies don't always happen during regular business hours. We're open on Saturdays and here for you when you need us most.
---
Everyone at the office is very friendly and helpful, and the technicians are great. I feel like Westerville Dental is very much on top of the latest screening and monitoring techniques, and I really appreciate the thoroughness of the appointments in terms of measuring gum health as well as tooth health. I chose this place when I moved down here based on the good reviews, and I haven't been disappointed.

So professional AND friendly. I know that I am getting the best care for my whole family. Plus, the waiting area is beautiful and comfortable--like a living room!--with a special area for young ones to read and draw on the chalk boards.

So glad I found this office when I moved back to Ohio. I've had so many bad experiences at the dentist, this place is understanding and open to my questions, they explain everything and it really seems like they care. They also have an open and inviting waiting room that is beautiful.
Discover Better Dentistry
---
Become a part of the
Westerville Dental family!
---
We're accepting new patients. Our dental team prides itself on delivering a truly efficient and enjoyable experience while you're with us.
---
---

What are porcelain veneers, and how do they work?
Do you ever feel self-conscious about your smile? Are you seeking a solution to get the perfect smile you have always wanted? Look no further than porcelain veneers. Porcelain veneers are a popular cosmetic dental treatment that can help give you a beautiful, natural-looking smile. In this blog, we will dive deep into what porcelain veneers are, their advantages and disadvantages, the types of dental veneers available, and what the veneer placement procedure entails. We will also cover how to care for your new smile and ensure its longevity. Say goodbye to feeling insecure about your teeth and hello to a confident, radiant smile with porcelain veneers.
Understanding Porcelain Veneers
Porcelain veneers are a cosmetic dentistry treatment that can significantly enhance the appearance of your teeth. These custom-made, durable porcelain restorations are designed to fit perfectly over the surface of your natural teeth. Whether you have concerns about discoloration, chips, gaps, or even misalignment, porcelain veneers can help correct these issues and give you a new smile. However, consulting with a cosmetic dentist to discuss your unique needs and cosmetic goals is essential before undergoing the prep work for veneers. By understanding the advantages and disadvantages of porcelain veneers, you can decide whether they are the proper cosmetic treatment for you.
The Functionality of Porcelain Veneers
Porcelain veneers offer a versatile solution for addressing tooth discoloration, stains, and uneven teeth. With their ability to correct spacing issues, these custom-made shells provide a natural-looking and long-lasting cosmetic treatment. Not only do porcelain veneers restore the appearance of your smile, but they also strengthen and protect weakened teeth. By bonding to the tooth's surface, veneers create a solid and durable restoration. With proper care, including regular flossing and avoiding hard objects and beverages like soda, porcelain veneers can meet the unique needs and cosmetic goals of individuals seeking a new smile.
Advantages and Disadvantages of Porcelain Veneers
Porcelain veneers offer a natural and lifelike appearance, enhancing your overall smile. They are stain-resistant, ensuring a lasting white smile that withstands the effects of beverages like soda. Veneers can also improve the symmetry of your smile by correcting any unevenness or spacing issues. However, it's important to note that porcelain veneers may require more tooth preparation, including removing a small amount of enamel. Additionally, they are a permanent solution and may only suit some people's unique needs. The pros and cons are essential when considering cosmetic treatments like porcelain veneers.
Porcelain Ceramic Veneers vs. Composite Veneers
There are a few key differences to consider when comparing porcelain ceramic veneers and composite veneers. Porcelain ceramic veneers are known for their natural appearance, providing a seamless blend with your natural teeth. They are also stain-resistant and can last for many years with proper care. On the other hand, composite veneers offer the advantage of easy repair or modification. The choice between the two types will ultimately depend on your budget and desired results. Both options have their unique benefits and considerations to take into account.
What Does the Veneer Placement Procedure Entail?
The veneer placement procedure involves tooth preparation, creating custom veneers from an impression of your teeth, and bonding the final veneers using dental cement. Temporary veneers may be used while waiting for the permanent ones. Regular check-ups and proper care are essential for maintaining the longevity and durability of porcelain veneers.
Pre-Veneer Placement Preparations
Before getting porcelain veneers, it is essential to consult with a dentist to determine if they are the right choice for you. With the guidance of your dentist, you will decide on the shape, size, and color of the veneers to achieve your desired results. To prepare your teeth for veneer placement, your dentist will remove a small amount of enamel. In some cases, temporary veneers may be placed while waiting for the permanent ones to be created. Once the final veneers are placed, following proper oral hygiene practices is crucial to maintain longevity.
The Process of Veneer Placement
The veneer placement process begins with a consultation with a dentist to determine if veneers are the right option for your cosmetic goals. Once you proceed, the dentist will prepare your teeth by removing a thin enamel layer. Impressions of your teeth will then be taken and sent to a dental lab, where the veneers will be custom-made to fit your unique needs. When the veneers are ready, the dentist will carefully place them on your teeth using a strong adhesive. Follow-up appointments may be necessary to ensure the veneers fit properly and function.
Post-Procedural Care for Veneers
To ensure the longevity of your porcelain veneers, it is essential to practice proper oral hygiene by regularly brushing and flossing. Additionally, it is important to avoid chewing on hard foods or using your teeth as tools to prevent any potential cracking or dislodging of the veneers. Remember to schedule regular dental check-ups to maintain the health of both your veneers and overall oral health. If you participate in sports or activities that may result in facial trauma, consider wearing a mouthguard for added protection. Lastly, if you experience discomfort sensitivity or notice any damage to your veneers, contact your dentist immediately.
Conclusion
In conclusion, porcelain veneers offer a convenient and effective solution for achieving a flawless smile. They provide numerous benefits, such as improved appearance, durability, and stain resistance. However, it is important to consider the potential drawbacks and maintenance requirements associated with porcelain veneers. Understanding the different types of dental veneers available and making an informed decision based on your specific needs and preferences is crucial.
If you want to transform your smile with porcelain veneers, consult our experienced dental professionals, who can guide you through the entire process. They will ensure you receive the highest quality care and achieve your desired beautiful smile. Contact us today to schedule a consultation and take the first step towards a perfect smile.