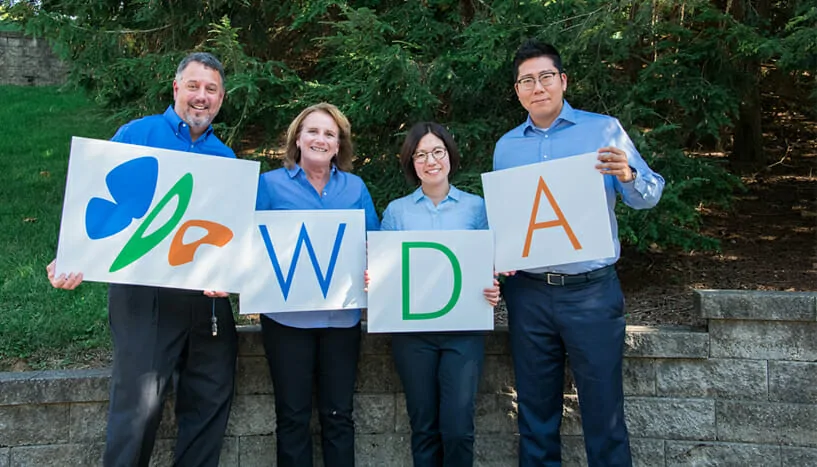 ---
Having a dental emergency? Call us!
---
We understand that dental emergencies don't always happen during regular business hours. We're open on Saturdays and here for you when you need us most.
---
Everyone at the office is very friendly and helpful, and the technicians are great. I feel like Westerville Dental is very much on top of the latest screening and monitoring techniques, and I really appreciate the thoroughness of the appointments in terms of measuring gum health as well as tooth health. I chose this place when I moved down here based on the good reviews, and I haven't been disappointed.

So professional AND friendly. I know that I am getting the best care for my whole family. Plus, the waiting area is beautiful and comfortable--like a living room!--with a special area for young ones to read and draw on the chalk boards.

So glad I found this office when I moved back to Ohio. I've had so many bad experiences at the dentist, this place is understanding and open to my questions, they explain everything and it really seems like they care. They also have an open and inviting waiting room that is beautiful.
Discover Better Dentistry
---
Become a part of the
Westerville Dental family!
---
We're accepting new patients. Our dental team prides itself on delivering a truly efficient and enjoyable experience while you're with us.
---
---

Dental implants are a popular option for replacing missing teeth or improving the appearance of your smile. However, once you get them, it is essential to take care of them properly to ensure they last a long time. In this blog post, we will discuss everything you need to know about caring for your dental implants at home. From understanding the types and benefits of dental implants to the procedure and post-surgery care, we have got you covered. We will also provide tips on how regular home care can prolong the lifespan of your dental implants and what to do if any issues arise. Keep reading to learn all about caring for your dental implants at home.
Improved Oral Health
Dental implants play a crucial role in improving oral health. They prevent bone loss, maintaining the natural structure of the jaw and overall health. As implants don't decay, they reduce the risk of oral health issues like tooth decay and periodontal disease. With regular care like brushing, flossing, and dental check-ups, implants promote good oral hygiene. Additionally, they eliminate the need for dental adhesives and minimize complications like shifting teeth and jaw misalignment.
Enhanced Appearance
Dental implants offer natural-looking replacement teeth that enhance the smile and overall facial aesthetics. They prevent bone loss and facial sagging caused by missing teeth, preserving the natural contours of the face. The use of implants eliminates gaps, restoring a complete, harmonious smile. With custom-made replacement teeth, individuals can confidently smile, speak, and interact without feeling self-conscious about missing teeth.
Pre-Surgery Preparations
Before the dental implant surgery, it is essential to undergo dental consultations and examinations. X-rays, dental impressions, and 3D imaging may be required to assess bone quality and develop a treatment plan. The dental professional will evaluate your oral health and overall well-being, as well as provide instructions and guidelines before, during, and after the surgery. Local anesthesia ensures comfort and proper care during the procedure.
The Surgical Process
During the surgical dental implant placement, the dental professional carefully positions and stabilizes the implant root into the jawbone. Using their expertise and precision, they create a small post made of titanium, resembling a natural tooth root. These steps ensure proper bone integration, healing, and long-term success of the dental implant. Local anesthesia is used for comfort and pain management.
Initial Healing Period
During the initial healing period after dental implant surgery, it is crucial to follow post-operative care instructions for proper healing. Avoid smoking as it can hinder the healing process, and maintain good oral hygiene to prevent infection. Manage pain and discomfort with prescribed medication and attend follow-up appointments to monitor healing progress.
Long-term Maintenance
To ensure the long-term success of dental implants, it's essential to maintain good oral hygiene habits. Regular brushing and flossing will help prevent plaque buildup and gum disease. Additionally, scheduling regular dental check-ups allows for monitoring the health of the implants. Using antimicrobial mouthwash can further help prevent periodontal disease. It's also important to avoid chewing on hard foods that may damage the implants, and considering a nightguard can help prevent teeth grinding, which can lead to implant failure.
Short-term Complications
During the initial healing period, it's essential to be prepared for common post-operative complications like swelling or bruising. To minimize the risk of complications, it's crucial to follow the post-operative care instructions provided by your dental implant specialist. If you experience severe pain, excessive bleeding, or signs of infection, it's essential to report them to your specialist. Remember, minor complications such as implant site discomfort are common and part of the healing process. Make sure to allow the surgical site to heal properly by following the recommended care guidelines.
Long-term Risks
It recognizes the risk of implant failure due to factors like placement or bone loss. Good oral hygiene plays a significant role in preventing long-term complications. Being aware of the risk of periodontal disease is essential as it can affect the health of the implants. Regular dental check-ups, including visits to the American Academy of Implant Dentistry, help identify and address any long-term risks. Discussing potential risk factors with your implant specialist is essential.
Dealing with Potential Issues
If you experience persistent pain or swelling related to your dental implants, it's important to stay vigilant and take action. Contact your dental implant specialist right away to address any potential issues. Follow the recommended treatment plan to resolve the problem effectively. Regular dental check-ups are crucial for early detection and intervention. Maintain good oral hygiene to minimize the risk of complications.
When to Consult Your Dentist?
If you experience severe pain and swelling or notice signs of infection around the implant site, it's essential to seek dental care. Consult your dentist if your dental implant feels loose or if there are any changes in its appearance or function. Regular check-ups can help identify and address any issues with your dental implants before they worsen.
Conclusion
In conclusion, regular and proper care of your dental implants is crucial for their long-term success and durability. Maintaining good oral hygiene practices, such as brushing and flossing regularly, using a soft-bristle toothbrush, and using antimicrobial mouthwash, can help prevent plaque buildup and maintain the health of your gums and surrounding teeth. Avoiding hard and sticky foods, quitting smoking, and scheduling regular check-ups with your dentist are also essential for the longevity of your dental implants. By following these simple guidelines and taking care of your dental implants at home, you can ensure they continue to function and look their best for years. Remember, your dental implants are an investment in your oral health, so make sure to give them the care and attention they deserve.