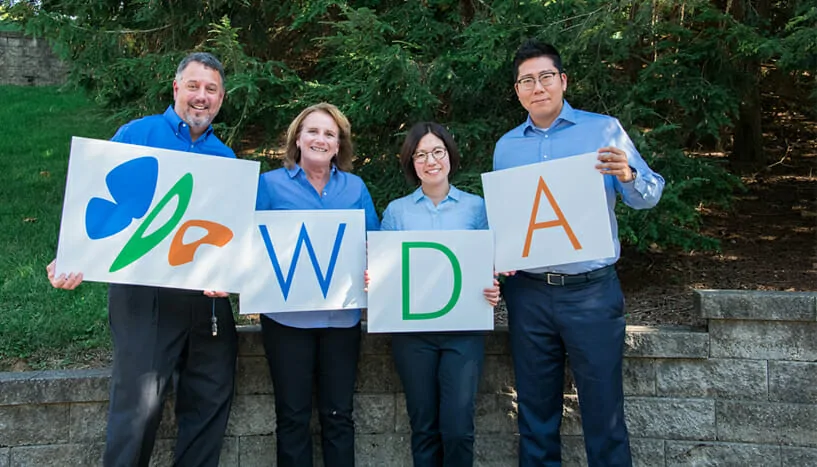 ---
Having a dental emergency? Call us!
---
We understand that dental emergencies don't always happen during regular business hours. We're open on Saturdays and here for you when you need us most.
---
Everyone at the office is very friendly and helpful, and the technicians are great. I feel like Westerville Dental is very much on top of the latest screening and monitoring techniques, and I really appreciate the thoroughness of the appointments in terms of measuring gum health as well as tooth health. I chose this place when I moved down here based on the good reviews, and I haven't been disappointed.

So professional AND friendly. I know that I am getting the best care for my whole family. Plus, the waiting area is beautiful and comfortable--like a living room!--with a special area for young ones to read and draw on the chalk boards.

So glad I found this office when I moved back to Ohio. I've had so many bad experiences at the dentist, this place is understanding and open to my questions, they explain everything and it really seems like they care. They also have an open and inviting waiting room that is beautiful.
Discover Better Dentistry
---
Become a part of the
Westerville Dental family!
---
We're accepting new patients. Our dental team prides itself on delivering a truly efficient and enjoyable experience while you're with us.
---
---

Smiling is a universal language that helps convey happiness, warmth, and positivity. However, many people feel self-conscious about their crooked or misaligned teeth. Invisalign treatment offers an effective solution to straighten your teeth without the hassle of traditional braces. It uses clear aligners to gradually move your teeth into the desired position without causing discomfort or visible appearance changes. In this blog, we will delve into the details of Invisalign treatment – from addressing dental problems to the advantages and disadvantages of the procedure. We will also provide insight into real-life testimonies and reviews from happy customers who have achieved their dream smile through Invisalign. Whether you are a teenager or an adult, we will guide you in ensuring a successful outcome with Invisalign treatment.
Dental Problems Addressed by Invisalign
Invisalign, a popular plastic aligner system offered by Align Technology, is an effective solution for treating various dental problems. It can effectively address malocclusion, misaligned teeth, overcrowding, and spacing issues. In addition, Invisalign aligners are capable of correcting overbite and overjet concerns. By improving tooth movement and alignment, this type of orthodontic treatment enhances the smile's appearance and improves overall oral health and hygiene. Invisalign is a preferred alternative to traditional braces for many patients who desire a more discreet and comfortable orthodontic experience. The Invisalign website provides detailed information about the types of dental issues that can be corrected using their aligners, including overbite, underbite, and crossbite.
Advantages and Disadvantages of Invisalign
Invisalign treatment offers a discreet and nearly invisible option for straightening teeth. The clear aligners make it easier to maintain good oral hygiene by allowing for easy brushing and flossing. Being removable, they provide flexibility during treatment. Another advantage is that the overall treatment time with Invisalign may be shorter than traditional braces. However, it's important to note that Invisalign may not be suitable for complex orthodontic cases or severe malocclusion. Considering these pros and cons will help you decide whether Invisalign is the right choice for you. Additionally, when your teeth are aligned, they tend to harbor fewer bacteria because they're easier to clean. Better oral hygiene will decrease your risk of tooth decay and periodontal disease, and your gums may support your teeth better when they aren't overlapping, too.
Duration and Maintenance of the Treatment
The duration of an Invisalign treatment typically ranges from 12 to 18 months. Consistency is key to achieving optimal results, and wearing the aligners for 20 to 22 hours daily is crucial. Maintaining good oral hygiene is important by regularly cleaning the aligners using a non-abrasive toothpaste or disinfectant. Additionally, routine check-ups with the dentist are necessary to ensure treatment progress. Following the orthodontist's instructions for wearing and caring for the aligners is essential for a successful outcome. Based on mild to moderate malocclusion (defined as crowding and spacing up to 6mm, and overjet and overbite up to 6mm and assuming one week wear), treatment times vary depending on Invisalign product type, wear time, case complexity, and must be determined by your doctor. Data on file at Align Technology as of September 9, 2020.
Why Choose Invisalign Over Traditional Braces?
Invisalign offers a more aesthetically pleasing option for straightening teeth than traditional braces, including linguistic ones. You can enjoy a comfortable fit without wires or brackets with clear aligners. The removable nature of Invisalign allows easy eating and cleaning while minimizing irritation to the gums and cheeks. It's no wonder that Invisalign, including lingual braces, is popular among adults and professionals.
How to Ensure Successful Outcome with Invisalign Treatment?
To ensure a successful outcome with Invisalign treatment, following the orthodontist's instructions is important. Adhering to the recommended wear time for aligners, maintaining good oral hygiene, attending all appointments, and using retainers as directed are key factors in achieving desired results.
Conclusion
Invisalign treatment offers a modern and convenient solution for achieving straight teeth. With its clear aligners, it addresses a range of dental problems effectively. The advantages of Invisalign, such as improved comfort and aesthetics, make it a popular choice over traditional braces. However, it's essential to consider the risks involved and whether Invisalign suits everyone.
To ensure a successful outcome with Invisalign treatment, following the recommended treatment procedure and maintenance guidelines is crucial. Real-life testimonies and reviews can provide valuable insights into the experience and results. Consulting with a qualified orthodontist will help determine if Invisalign is the right option for you and how it can transform your smile.
Remember, investing in oral health is an investment in overall well-being. Schedule a consultation with us to explore the possibilities of Invisalign and start your journey towards a confident and beautiful smile.