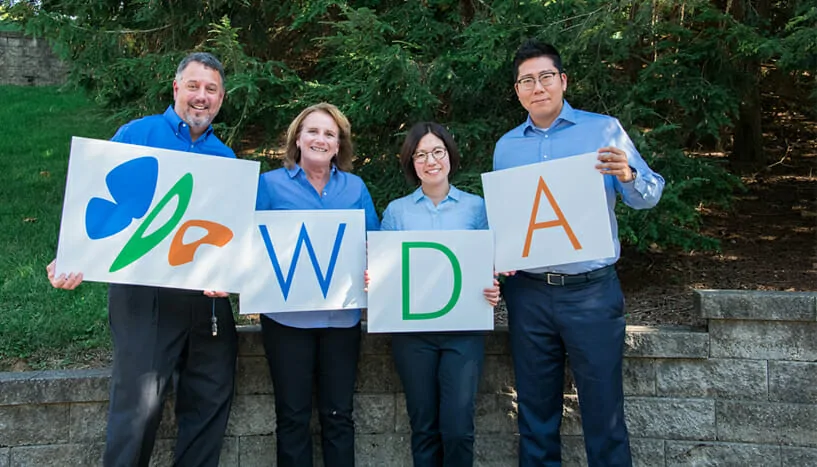 ---
Having a dental emergency? Call us!
---
We understand that dental emergencies don't always happen during regular business hours. We're open on Saturdays and here for you when you need us most.
---
Everyone at the office is very friendly and helpful, and the technicians are great. I feel like Westerville Dental is very much on top of the latest screening and monitoring techniques, and I really appreciate the thoroughness of the appointments in terms of measuring gum health as well as tooth health. I chose this place when I moved down here based on the good reviews, and I haven't been disappointed.

So professional AND friendly. I know that I am getting the best care for my whole family. Plus, the waiting area is beautiful and comfortable--like a living room!--with a special area for young ones to read and draw on the chalk boards.

So glad I found this office when I moved back to Ohio. I've had so many bad experiences at the dentist, this place is understanding and open to my questions, they explain everything and it really seems like they care. They also have an open and inviting waiting room that is beautiful.
Discover Better Dentistry
---
Become a part of the
Westerville Dental family!
---
We're accepting new patients. Our dental team prides itself on delivering a truly efficient and enjoyable experience while you're with us.
---
---

Dental veneers are one of the easiest and quickest ways to improve your smile permanently. Made of wafer-thin porcelain or composite resin, dental veneers hide imperfections in your teeth, such as discolorations and chips.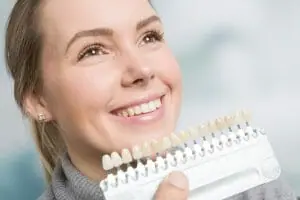 All dental procedures have advantages and disadvantages, and dental veneers are no exception. Understanding the benefits and drawbacks of dental veneers can help you decide if dental veneers are the right choice for improving the cosmetic appeal of your smile.
The Pros of Veneers
Veneers present a number of advantages over other cosmetic dental procedures.
Veneers cover up problems
A cosmetic dentist can fix most cosmetic dental problems through teeth whitening, teeth straightening, and other dental procedures, but in some cases, treatment is not enough to completely resolve the issue. Whitening may not remove stains completely, for example, or a misshapen tooth may be too small.
Dental veneers cover the surface of teeth, so they hide cosmetic issues completely. In many cases, dental veneers can do a better job of restoring a bright, healthy smile than do other cosmetic dental procedures.
Choice of materials
Unlike many other types of cosmetic dentistry, you can choose between two materials for your dental veneers: porcelain and composite resin. Porcelain veneers are more attractive, durable, stain-resistant, glossier, and more natural-looking than are composite resin veneers, but porcelain veneers are also more expensive.
Natural-looking smile
Dental veneers create a natural, flawless smile. Porcelain has light-reflecting qualities that are similar to those of tooth enamel. Composite resin allows your dentists to mold and shapes the veneer so that it matches your other teeth precisely. When made by a highly experienced, trained cosmetic dentist, both porcelain and composite resin veneers look like natural teeth.
Stain resistance
Porcelain and composite resin resist stains, which help your dental veneers resist discoloration from coffee, tea, fruit drinks, and other staining foods and beverages. The stain-causing compounds simply roll off porcelain veneers or sit on the surface of composite resin veneers where they brush off easily.
Instant results
Veneers provide instant results in just one or two visits. Other types of dental restorations can take weeks or months to achieve, and usually require multiple visits to your dentist. A cosmetic dentist can provide porcelain veneers in just two office visits, and composite resin in just one.
Versatility
Veneers are extremely versatile – they can cover up stubborn stains and discolorations, hide cracks and chips, and provide a new shape for misshapen or slightly crooked teeth. Veneers can take the place of teeth whitening, caps or crowns, or even minor tooth straightening.
Affordability
When compared with other types of dental restorations, such as crowns, veneers are affordable. Veneers are also long-lasting, so the investment in veneers lasts a long time compared with teeth whitening or other cosmetic dental procedures that require repeat treatments to maintain the results.
Requires very little preparation
Dental veneers require only one or two visits to your dentist and very little preparation. Prior to applying the porcelain wafers or composite resin to the front surface of your teeth, your dentist removes a small amount of tooth enamel to make room for the veneers. This is a minor amount of preparation compared with crowns, which requires your dentist to remove substantially more tooth enamel.
Fantastic, long-lasting results
Dental veneers look and feel just like your natural teeth. The results can last for years too – porcelain veneers last 7 to 15 years for most people, although the dental restoration lasts much longer for many patients. To keep them looking their best, your dentist may recommend replacing the veneers every 15 years or so.
Strong and supportive
While they are a cosmetic solution to discolored or misshapen teeth, some types of veneers are strong enough to provide support to slightly damaged teeth. Pressed porcelain veneers are a conservative alternative to dental crowns, for example, and are sturdy enough to last for decades.
No special care required
Veneers require no special care – simply brush twice daily and floss once a day as normal, and see a dentist for regular checkups.
The Drawbacks of Veneers
While dental veneers provide plenty of benefits, such as a more appealing smile with very little effort, the procedure can have its disadvantages. For most people, the benefits of dental veneers greatly outweigh its drawbacks.
Veneers are permanent
Placing dental veneers requires the removal of a thin layer of enamel to create more room for the veneer – this process is irreversible, as there is no way to put the enamel back on once it is removed.
Tooth sensitivity
Enamel protects teeth from hot and cold; removing the enamel can make teeth more sensitive to temperature.
Limited effectiveness when it comes to restoring badly damaged teeth
Dental veneers can restore the cosmetic appeal of minimally damaged teeth, but they cannot resolve the appearance of badly damaged teeth. In these cases, dentists may recommend dental crowns that fit over the entire tooth.
Relatively short lifespan
Compared to bridges and dental crowns, veneers have a shorter lifespan.
Susceptible to damage
Dental veneers are very thin and therefore prone to damage. Porcelain veneers can chip and crack, for instance, while composite veneers may stain, chip, or crack.
More costly than whitening
The best veneers may be expensive compared to teeth whitening and other cosmetic dental procedures.
For more information about the pros and cons of dental veneers, consult with your cosmetic dentist in Westerville, OH. Our team of dental professionals at Westerville Dental Associates can help you determine if dental veneers are right for you.