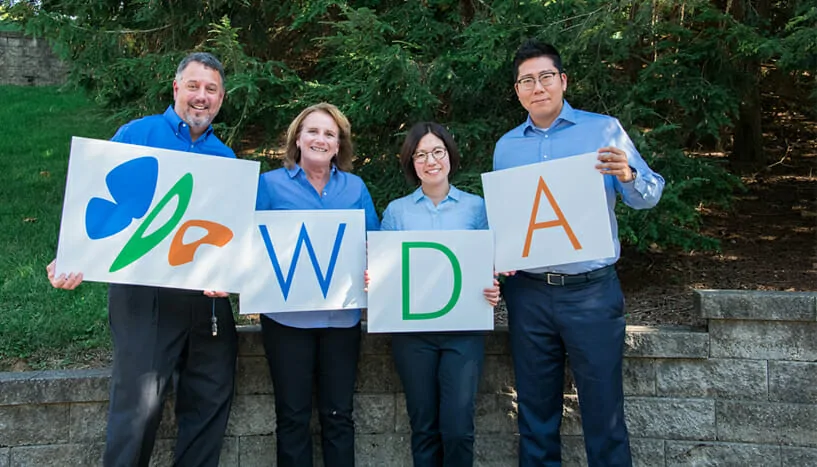 ---
Having a dental emergency? Call us!
---
We understand that dental emergencies don't always happen during regular business hours. We're open on Saturdays and here for you when you need us most.
---
Everyone at the office is very friendly and helpful, and the technicians are great. I feel like Westerville Dental is very much on top of the latest screening and monitoring techniques, and I really appreciate the thoroughness of the appointments in terms of measuring gum health as well as tooth health. I chose this place when I moved down here based on the good reviews, and I haven't been disappointed.

So professional AND friendly. I know that I am getting the best care for my whole family. Plus, the waiting area is beautiful and comfortable--like a living room!--with a special area for young ones to read and draw on the chalk boards.

So glad I found this office when I moved back to Ohio. I've had so many bad experiences at the dentist, this place is understanding and open to my questions, they explain everything and it really seems like they care. They also have an open and inviting waiting room that is beautiful.
Discover Better Dentistry
---
Become a part of the
Westerville Dental family!
---
We're accepting new patients. Our dental team prides itself on delivering a truly efficient and enjoyable experience while you're with us.
---
---

First impressions matter, and a bright smile can leave a lasting impression. Teeth whitening is an increasingly popular cosmetic dental procedure that can help you achieve the perfect Hollywood smile. But before you jump into it, it's essential to understand the process, types of stains, and safety measures. This blog will cover all the basics of teeth whitening, including what it is and how it works. We'll also dive into the different stains and treatments available for each. Finally, we'll discuss who should consider teeth whitening and how long the results typically last. So, let's start learning how to get that dazzling smile!
Understanding the Basics of Teeth Whitening
Teeth whitening effectively removes stains and discoloration from the tooth surface. Professional treatments often use whitening gels and LED lights. It's essential to discuss teeth whitening options with a dentist, as they can provide guidance and ensure safety. Remember, maintaining pearly whites doesn't have to involve bleach or soda. 
The Science behind Teeth Whitening
Thanks to peroxide-based solutions, teeth whitening involves breaking down stains into smaller particles. Faster results are achieved with higher concentrations of active ingredients in in-office treatments. A whitening gel is applied to the teeth and activated by an LED light during treatment. Temporary tooth sensitivity and gum irritation may occur. 
Types of Teeth Stains and Their Treatment
Intrinsic stains originating from within the tooth may require professional treatment. Extrinsic stains on the tooth's surface can often be removed with whitening products. Common causes of extrinsic tooth stains include red wine, coffee, and tobacco use. Treatment for intrinsic stains may involve veneers or crowns for a brighter smile. Prevent new stains by regularly brushing, flossing, and avoiding staining substances.
Intrinsic Stains and How to Treat Them
Intrinsic stains caused by tooth trauma, medications, or excessive fluoride can be stubborn to remove. Professional teeth whitening treatments are effective in reducing the appearance of these stains. For severe cases, veneers and crowns are commonly used to cover up intrinsic stains, providing a whiter smile. Consulting with a dentist is essential to determine the best treatment for intrinsic stains. Regular dental visits and good oral hygiene practices can help prevent and minimize inherent stains.
Extrinsic Stains and Their Removal
Consuming staining substances like coffee, tea, or red wine can cause extrinsic stains on the teeth. Regular brushing and flossing help remove surface stains and prevent further discoloration. It is recommended to opt for dentist-supervised in-office treatments for more effective removal of extrinsic stains. These treatments offer better results in removing extrinsic stains.
In-office Teeth Whitening Treatments
In-office teeth whitening treatments are performed by dental professionals who apply a whitening gel to the teeth and activate it with an LED light. The higher concentrations of active ingredients in the gel deliver faster and more noticeable results. However, these treatments may cause temporary tooth sensitivity and gum irritation. Multiple sessions might be required for optimal results depending on the severity of tooth discoloration.
Is Teeth Whitening Safe?
Teeth whitening is generally safe when performed under professional supervision. However, some individuals may experience temporary tooth sensitivity or gum irritation. It's essential to follow dentist-recommended treatment plans and avoid excessive or misuse of whitening products, as they can potentially damage tooth enamel. Consulting with a dentist ensures safe and effective teeth whitening results.
Side Effects of Teeth Whitening
While teeth whitening can help achieve a brighter smile, it's essential to be aware of potential side effects. Temporary tooth sensitivity to hot and cold temperatures is common after whitening treatments. Some individuals may also experience gum irritation or chemical burns from the whitening solution. Uneven results and temporary discoloration immediately after treatment are possible. Continuous whitening treatments can weaken tooth enamel and increase the risk of cavities and tooth decay. Consult with a dental professional before starting any whitening treatment.
When to Avoid Teeth Whitening
If you have sensitive teeth or gum disease, it's best to avoid teeth whitening as it can cause further discomfort. Additionally, if you have dental restorations such as crowns or veneers, they won't whiten like natural teeth, potentially resulting in an uneven appearance. Pregnant or breastfeeding women should also avoid teeth whitening due to unknown effects on the fetus or newborn. Allergies to peroxide, a common bleaching agent in whitening products, are another reason to avoid whitening treatments. Lastly, those under 18 should refrain from teeth whitening as their teeth and gums are still developing.
How Long Does Teeth Whitening Last?
The duration of teeth whitening results varies based on lifestyle habits. With proper oral hygiene and maintenance, the effects can last up to a year. Regular brushing, flossing, avoiding stain-causing foods/drinks, and periodic touch-up treatments can help prolong the whiteness.
Maintaining Your Teeth Whitening Results
To maintain the brightness of your smile after teeth whitening, brush your teeth twice daily with whitening toothpaste. Avoid smoking and limit staining foods and drinks. Regular dental cleanings remove surface stains. Use a dentist-recommended mouthwash for oral hygiene and fresh breath. Consider touch-up treatments to keep your smile at its best.
Conclusion
In conclusion, achieving a Hollywood smile with teeth whitening is now more accessible than ever. By understanding the basics of teeth whitening and the types of stains that can be treated, you can choose the best option for your desired results. It's essential to prioritize safety and be aware of potential side effects. If you're considering teeth whitening, consult with a dental professional to determine if you're a candidate and to ensure optimal results. Remember to maintain your teeth whitening results by practicing good oral hygiene and avoiding staining substances. So why wait? Start your journey towards a dazzling smile today!