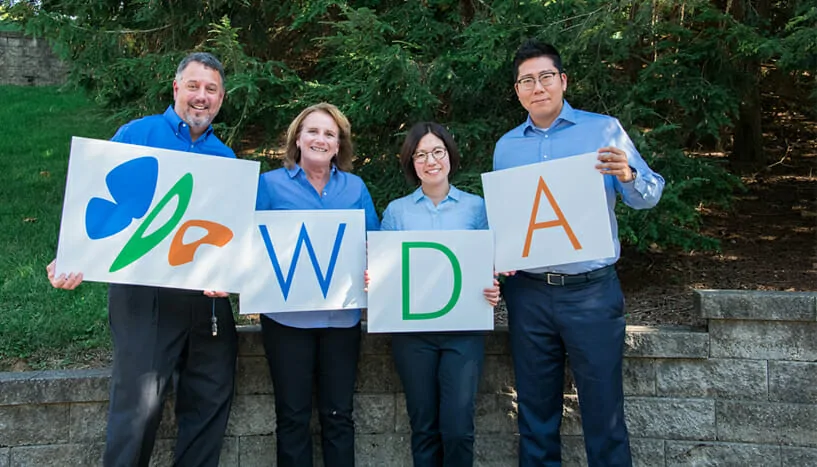 ---
Having a dental emergency? Call us!
---
We understand that dental emergencies don't always happen during regular business hours. We're open on Saturdays and here for you when you need us most.
---
Everyone at the office is very friendly and helpful, and the technicians are great. I feel like Westerville Dental is very much on top of the latest screening and monitoring techniques, and I really appreciate the thoroughness of the appointments in terms of measuring gum health as well as tooth health. I chose this place when I moved down here based on the good reviews, and I haven't been disappointed.

So professional AND friendly. I know that I am getting the best care for my whole family. Plus, the waiting area is beautiful and comfortable--like a living room!--with a special area for young ones to read and draw on the chalk boards.

So glad I found this office when I moved back to Ohio. I've had so many bad experiences at the dentist, this place is understanding and open to my questions, they explain everything and it really seems like they care. They also have an open and inviting waiting room that is beautiful.
Discover Better Dentistry
---
Become a part of the
Westerville Dental family!
---
We're accepting new patients. Our dental team prides itself on delivering a truly efficient and enjoyable experience while you're with us.
---
---

Losing a baby tooth when you're a child is something to look forward to. Put it under your pillow when you go to sleep, and the Tooth Fairy will replace it with something nice by morning.
It's not quite the same when you're an adult. Missing teeth can affect how you eat, how you speak, and how you look when you smile. The solution isn't as exciting as a Tooth Fairy, but it's just about as magical. It's a dental implant.
Today's dental implants are the closest possible replacement to healthy, natural teeth. When missing teeth are replaced by dental implants, a person can be confident that all everyday activities that engage your mouth — smiling, laughing, talking, eating, even kissing and blowing a whistle – can be done without worrying about your teeth.
What is a dental implant?
A dental implant is, essentially, an artificial root for a tooth. In shape and size, it resembles a standard metal screw, and it is placed into a patient's jawbone in much the same way. It's not a replacement tooth, but the apparatus that a replacement tooth can be attached to. Once the implant is installed and the gum area has healed an abutment is attached to the top of the implant to hold the crown (the part of the replacement tooth that can be seen). Crowns are made to order for your mouth and designed to imitate your natural teeth. They're made to fit without damage to your natural teeth or requiring them to be re-aligned.
An empty space — or more! — in your mouth can be more than simply unsightly or annoying. It could lead to serious health issues such as jawbone deterioration. Dental implants are the only tooth replacement that not only maintains your jawbone's integrity by preventing bone loss, but actually stimulates bone growth. Plus, it doesn't require grinding down adjacent teeth as is often necessary to anchor partial dentures or bridges.
How Long Do Dental Implants Last?
Properly cared for, a good dental implant will last many decades. Naturally, to keep your replacement teeth looking good, you'll need to provide good care and proper dental hygiene — brush and floss them regularly, just like you do your natural teeth, and maintain a regular check-up schedule with your dentist. Unlike with bridges and dentures, there is no need to remove them for cleaning.
All in all, a replacement tooth anchored with a dental implant will look, feel, and function so much like your natural teeth you may forget that it isn't one.
How Can I Tell If Dental Implants Are Right for Me?
Whether you've lost a tooth to injury, disease, or decay, a dental implant may be the answer to replacing it and renewing the natural look and feel of your mouth. Dental implants can be a choice for adults of all ages but are not an option for children until they have reached adolescence and their facial growth and development has been completed.
If your overall health is good you may be a candidate for them. Surprisingly, the state of your health is a better predictor of candidacy than your age. Not surprisingly, some medical conditions may eliminate you as a good prospect. Diseases such as diabetes or leukemia may interfere with the process of healing after the implant surgery and using tobacco in any form can significantly slow the healing process, leaving you vulnerable to complications.
The American Academy of Implant Dentistry offers a short quiz to help you decide whether implants could be an option for you. If you answer "yes" to one or more of these five questions, it's worth looking into your options:
Do you have one or more missing teeth?
Do you have a bridge that needs to be replaced?
Do your dentures affect your quality of life by slipping, clicking, or keeping you from eating what you want?
Do you have bite problems or pain because of a missing tooth?
Do you want a treatment option for missing teeth that provides a permanent, long-term solution?
What Are the Risks of Dental Implants?
When performed by a trained and experienced dentist, dental implant surgery is one of the safest and most predictable procedures in dentistry. Nevertheless, it involves a surgical procedure and so brings some level of risk. The procedure is done under local anesthetic, so it is not painful while it is being done and most patients feel the same level of discomfort from implant surgery as they do from a tooth extraction. Still, there are implant failures. These usually occur from an infection, a fracture of the crown, an overloaded implant, damage to the surrounding mouth area, or poor bone structure.
That's why it's so important to work with your family dentist to carefully plan for the procedure. Your dentist can determine if you are healthy enough to undergo the surgery and heal properly. A consultation can also give you a chance to learn about the procedure, the number of appointments it will require, and how the healing process normally progresses. It provides a time and place for you to talk with your dentist about your daily activities, as well as any allergies or existing medical conditions you normally contend with. You'll want to discuss the cost of your planned implants, as well. Implants can reach a cost of several thousand dollars and dental insurance rarely covers them.
If you answered "yes" to any of the questions above we encourage you to contact our office today to schedule a visit. We can provide a full range of Family Dentistry services including implants and we offer a dental savings plan, too. We look forward to seeing you!