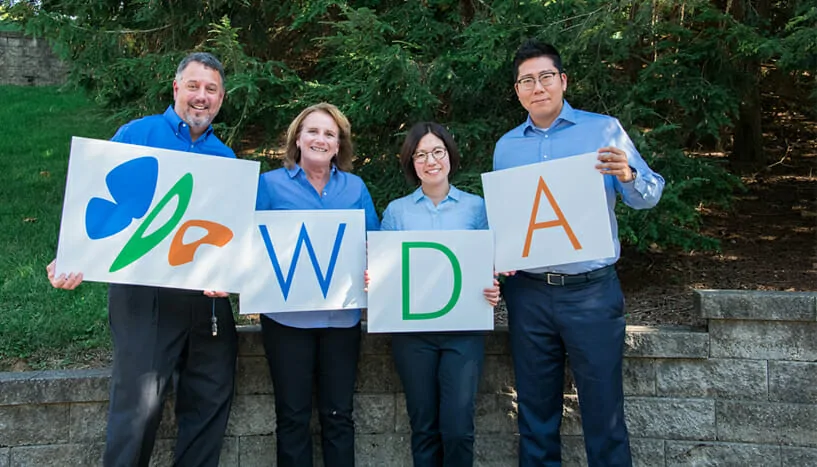 ---
Having a dental emergency? Call us!
---
We understand that dental emergencies don't always happen during regular business hours. We're open on Saturdays and here for you when you need us most.
---
Everyone at the office is very friendly and helpful, and the technicians are great. I feel like Westerville Dental is very much on top of the latest screening and monitoring techniques, and I really appreciate the thoroughness of the appointments in terms of measuring gum health as well as tooth health. I chose this place when I moved down here based on the good reviews, and I haven't been disappointed.

So professional AND friendly. I know that I am getting the best care for my whole family. Plus, the waiting area is beautiful and comfortable--like a living room!--with a special area for young ones to read and draw on the chalk boards.

So glad I found this office when I moved back to Ohio. I've had so many bad experiences at the dentist, this place is understanding and open to my questions, they explain everything and it really seems like they care. They also have an open and inviting waiting room that is beautiful.
Discover Better Dentistry
---
Become a part of the
Westerville Dental family!
---
We're accepting new patients. Our dental team prides itself on delivering a truly efficient and enjoyable experience while you're with us.
---
---

Caring for your oral health means more than brushing and flossing. Of course, those daily dental habits are essential in terms of treating your mouth well, but what you eat and drink makes a difference too.
When you come into the Westerville Dental Associates office for your general checkups, we remind you to properly care for your oral heath, and your diet does play a role. As a reminder, we suggest avoiding or limiting your intake of the following five foods and beverages below. As tasty as they may be, they could cause damage to your teeth and gums, leading to problems down the road if left unchecked. There are alternatives you can enjoy that are sure to satisfy, so take those into consideration when those cravings kick in. Let's dig in…
Sour Patch Kids (And Similar Candies)
Those sweet and sour colorful candies can be deliciously addictive. The chewy sensation is satisfying, and before you know it, you've finished an entire box all by yourself.
While it's OK to indulge every once in a while if you are at the movie theater, eliminating this nutrition-barren treat from your diet is a smart move.
Not only are these candies packed with sugar that can eat away at your enamel, but they can damage teeth by sticking to dental work or your teeth themselves. Additionally, there's acid in that sour stuff. Acids are your teeth's worst enemy, and the more you chew, the more the acid penetrates.
Want that fruity flavor? Go for the real thing. If you're in the mood for something juicy, forget the candy and chomp on something that's good for you. Grab a piece of fresh fruit and your "sour tooth" will be satisfied.
Booze
Love a nightcap at the end of a stressful day or a glass of Merlot with dinner? What about cocktails with co-workers or Bloody Marys at brunch? You're not alone in your desire to drink, but the alcohol is no good for your oral health.
Not only is the alcohol acidic, which can wear down your enamel, but the effects of drinking can dry out your mouth. The lack of saliva creates a breeding ground for bacteria which can lead to gum disease. If your go-to drink is red wine, stained teeth is an issue too. Not to mention, the more you drink, the less likely you are to practice proper oral hygiene steps after stumbling into the bathroom after one-too-many. You may even forget to brush altogether.
You can still enjoy the idea of "tossing one back;" just leave out the alcohol. Make tasty "mocktails" – virgin versions of your favorite cold concoctions. Better yet, opt for water with fresh fruit slices for flavor. Cheers to that!
Popcorn
Popcorn can be irresistible, and a giant bowl is never too much to munch on. While the snack is low-cal if you don't drown it in butter, the kernels can cause damage to your teeth and gums. 
Sometimes a bit of kernel gets stuck between the teeth or just under the gums. You may not even realize it's there, and brushing may not remove it entirely. This can lead to bacteria growth under the gumline. You may even crack a tooth on an un-popped piece. Ouch! It'll be a bummer to pass up the popcorn, but your teeth will thank you.
Eat real corn instead – an ear sprinkled with cheese and spices is scrumptious. 
Coffee
Can't wake up without your caffeine fix? Understandable, but your teeth are suffering from your sunrise sips. Acid in a cup of coffee is abundant, the stain-factor is fierce, and there is a pretty good chance you're not stopping at just one cup, compounding the concern. 
Lots of folks add sugar to their "cuppa Joe," only making matters worse in terms of cavity-causing potential. Like alcohol, the caffeine in coffee can dry out your mouth, and the saliva shortage increases bacteria buildup. 
And we've all had that moment when we knew our "coffee breath" was out of control. That's no fun for up-close conversations. 
Slowly wean off your morning must-have and pour some rehydrating water first thing. A squeeze of lemon will give you that "zing" to jumpstart your day without the stimulants.
Need a warm drink to fill the void? A cup of herbal tea is delightful. Fragrant and flavorful, you won't miss your coffee one bit.
Snack Chips And Crackers
Simple carbs found in your favorite chips and crackers are bacteria's best friend. Tooth decay can be of concern if you constantly crunch these types of foods without brushing right after you've snacked because starch gets stuck between the teeth. 
Your pantry may be packed, but it's no excuse to eat them all. Give up on these often-processed items and you'll be glad you ditched them.
Select whole grains to lower the sugar component, or satisfy your need to snack by choosing fresh raw veggies, cheese, or hummus. You'll feel fuller longer, eliminating your desire to keep mindlessly munching. 
Eating and drinking with these tips top of mind will allow you to maintain a healthier mouth. But that doesn't mean you can skip your next checkup! Contact our office to schedule your appointment. We look forward to seeing you.