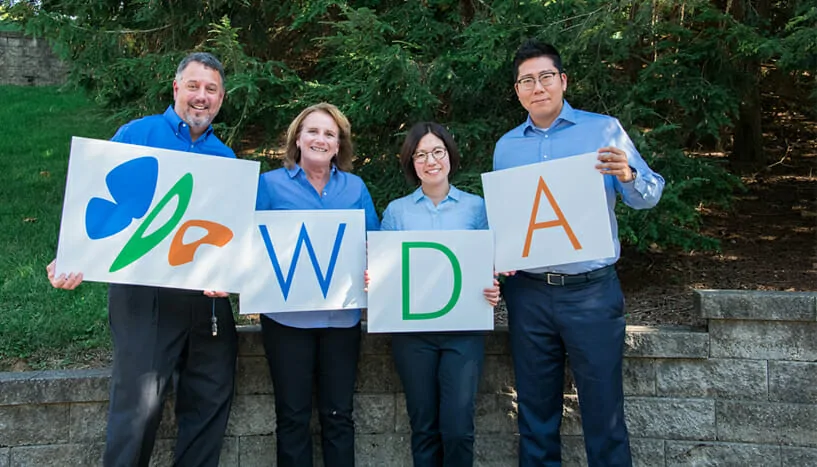 ---
Having a dental emergency? Call us!
---
We understand that dental emergencies don't always happen during regular business hours. We're open on Saturdays and here for you when you need us most.
---
Everyone at the office is very friendly and helpful, and the technicians are great. I feel like Westerville Dental is very much on top of the latest screening and monitoring techniques, and I really appreciate the thoroughness of the appointments in terms of measuring gum health as well as tooth health. I chose this place when I moved down here based on the good reviews, and I haven't been disappointed.

So professional AND friendly. I know that I am getting the best care for my whole family. Plus, the waiting area is beautiful and comfortable--like a living room!--with a special area for young ones to read and draw on the chalk boards.

So glad I found this office when I moved back to Ohio. I've had so many bad experiences at the dentist, this place is understanding and open to my questions, they explain everything and it really seems like they care. They also have an open and inviting waiting room that is beautiful.
Discover Better Dentistry
---
Become a part of the
Westerville Dental family!
---
We're accepting new patients. Our dental team prides itself on delivering a truly efficient and enjoyable experience while you're with us.
---
---

Putting off your visit to the dentist due to your concerns about cost is not something you have to worry about any longer. Not everyone has dental insurance or alternative means to cover your visits, so here at Westerville Dental Associates, we want to make this a non-issue for you. 
If you are interested in seeing our team but realize the costs could be a burden on you and your family, you are in luck. We proudly offer a dental savings plan that will eliminate the pressure, with in-house financing you can feel good about. This special program is catered to our patients who do not have dental insurance coverage or are not using CareCredit® financing currently.
We understand you will have questions and concerns, and we are here to help. With a better understanding of what this savings plan will entail, you will have peace of mind as well as a plan of action to manage your oral health.
What We Offer
This inclusive savings plan is geared towards both adults and children, as well as a periodontal plan. Here is what each plan offers:
Adult Plan: Two cleanings and examinations yearly, a set of X-rays, and 15% off dental treatments which must be paid in full at your appointment.
Kids Plan: Also two cleanings and examinations yearly, as well as a set of X-rays, two fluoride treatments per year, ½ price preventative sealants, and 15% off dental treatments (paid in full at time of treatment).
Periodontal Plan: Four cleanings per year, two exams per year, a set of X-rays, just $80 for oral DNA testing (this is ½ price and optional), and 15% off dental treatments (paid in full at time of treatment). 
How To Get Started
To get started with our in-office dental savings plan, here is what to do. First, become a patient! Call us at 614-882-1135 or request an appointment online using this link, and someone from our friendly front desk staff will get back with you ASAP. Next, you will come in and we will explain the dental savings plan to you in full detail, including what the plan provides, what you will save, and so on. We will gladly answer any questions you may have about this plan and address any of your concerns. Once you choose the plan that works best for you and your family, we will set you up swiftly. From there, you can schedule your cleaning, exam, or other dental services and we will look forward to seeing you. It is as simple as that. 
Why You Need To Care For Your Oral Health
We can't emphasize enough how important it is to take care of your oral health. It is far more than seeing a sparkling smile, although that is certainly a perk you will be pleased with. Dental issues like cavities, gum disease, infection, tooth decay, loose or missing teeth, and so on are nothing to take lightly. Oral issues can be painful or even an infection, and cause other problems, not only in your mouth, but throughout your body. We believe in complete patient care, and no patient should be left behind if their financial situation does not allow them to tend to their health. This in-house savings plan is affordable, and we offer the same level of care to all our patients, no matter how they cover the costs. 
Do It For Yourself And Your Family
We hope you opt into this savings plan for you and your family, set up your first dental appointment, and become a welcome member of the Westerville Dental Associates family. You can fully trust our team to deliver great care and compassion to you and yours. Our training and expertise is top-notch, and our facilities are exquisite. Our patients always come first, and your comfort is our concern. You will always feel relaxed in our environment, and whenever you are worried at any point along the way, we are here to talk you through the process. Our dental exams and other services are gentle, yet we cover all the bases with a thorough and professional performance. Our promise to you is that you'll be treated well and always taken care of. You'll never feel rushed or neglected. Every appointment is important, and we put in our best efforts to ensure that your appointment gets your "A+."
Do not delay! Your dental health is crucial. There's no time like now, so get going. The longer you wait, the greater the chance that any dental problem you may already have will get worse. Be proactive, and prevent anything from happening in the first place. Please give us a call at 614-882-1135. We can't want to meet you and get you squared away with our in-house savings plan. We hope you take advantage of this offer.