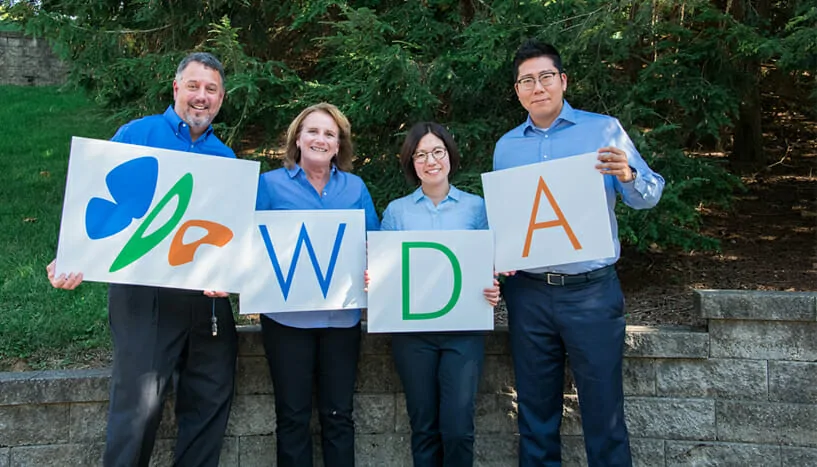 ---
Having a dental emergency? Call us!
---
We understand that dental emergencies don't always happen during regular business hours. We're open on Saturdays and here for you when you need us most.
---
Everyone at the office is very friendly and helpful, and the technicians are great. I feel like Westerville Dental is very much on top of the latest screening and monitoring techniques, and I really appreciate the thoroughness of the appointments in terms of measuring gum health as well as tooth health. I chose this place when I moved down here based on the good reviews, and I haven't been disappointed.

So professional AND friendly. I know that I am getting the best care for my whole family. Plus, the waiting area is beautiful and comfortable--like a living room!--with a special area for young ones to read and draw on the chalk boards.

So glad I found this office when I moved back to Ohio. I've had so many bad experiences at the dentist, this place is understanding and open to my questions, they explain everything and it really seems like they care. They also have an open and inviting waiting room that is beautiful.
Discover Better Dentistry
---
Become a part of the
Westerville Dental family!
---
We're accepting new patients. Our dental team prides itself on delivering a truly efficient and enjoyable experience while you're with us.
---
---

Oral cancer screening is an important part of a dental exam, yet not every dentist performs it. Like other types of screening, oral cancer screening can save lives by detecting cancer in its early stages, when it is most responsive to treatment.
Oral cancer is a serious condition, claiming about 11,230 American lives each year. About one in 60 men will develop oral cancer at some time in their lives, according to the American Cancer Society, and about one in 140 women will be diagnosed with the disease.
Screening for oral cancer is fast and painless. It can also save your life.
Facts about Oral Cancer Screening
Dentists perform oral cancer screening
Many dentists perform oral cancer screenings during a routine examination of their patients' mouths. Some dentists use additional tests to help them identify any areas of abnormal growths they see.
Oral cancer is often discovered after it has spread
Like other types of cancer, oral cancer is a condition characterized by the rapid growth and spread of abnormal cells. Oral cancer is progressive, which means it worsens over time as it spreads to other parts of the body. Treatment for oral cancer is more effective when the cancer is caught early, before it has spread. Unfortunately, oral cancers are most frequently discovered after the abnormal cells have spread to the lymph nodes of the neck.
As with other types of cancer, early detection is essential to surviving oral cancer.
People with high risk for oral cancer may benefit from oral cancer screening
Certain people have a higher risk for developing oral cancer and may therefore benefit from oral cancer screening. These risk factors include:
      Tobacco use of any kind, including the use of cigarettes, cigars, chewing tobacco, pipes, and snuff
      Previous oral cancer diagnosis or previous head and neck cancer
      Heavy alcohol use
      History of significant or prolonged sun exposure, which increases the individual's risk of developing lip cancer
      Gender, as about two out of three people diagnosed with oral cancer are male
      Age – oral cancer is more common in people over the age of 45, and the average age at the time of diagnosis is 63
      Long-term irritation resulting from dentures that fit poorly
      A diet low in fruits and vegetables
      The use of certain immunosuppressive drugs
      Exposure to radiation
      Lichen planus, which is a disease affecting the cells lining the mouth
      Eating or drinking certain foods or beverages, such as maté, a beverage made from a type of holly tree common in South America, and chewing betel, which is a stimulant commonly used in Asia
      Having a certain genetic disorder, such as Dyskeratosis Congenita or Fanconi's Anemia
The number of people diagnosed with oral cancer is rising
Diagnosis of mouth and throat cancers continue to rise over the past few years, according to Mayo Clinic, although the underlying reasons for the increase are not clear. The increased incidence of oral cancer is an important reason to ask for oral cancer screening when you visit your dentist.
An increasing number of oral cancer cases are associated with HPV
A rising number of oral cancers are associated with the sexually transmitted infection known as the human papillomavirus, or HPV, which is the most common sexually transmitted infection in the United States.
Oral HPV is transmitted to the mouth through oral sex. About 10 percent of men and 3.6 percent of women have oral HPV. HPV can infect the mouth and throat to cause cancer of the back of the throat, including the base of the tongue and tonsils, known as oropharyngeal cancer. HPV causes about 70 percent of oropharyngeal cancer, according to the Centers for Disease Control and Prevention (CDC).
Oral cancer screening could lead to additional tests
Many people have sores on the tissues inside their mouths, and most of these sores are noncancerous. Dentists cannot tell which sores are cancerous and which are not during an oral exam, so they recommend further testing on any unusual sores.
These tests may include the use of:
Oral cancer screening dye – the patient rinses their mouth with a special blue dye prior to the exam; abnormal cells in the mouth absorb the dye and appear blue
Oral cancer screening light – the dentist shines a special medical light into the patient's mouth during an exam; this light uses natural tissue fluorescence that causes healthy tissue to appear dark and abnormal tissue to appear white
Biopsy is the only way to tell if someone has oral cancer
During a biopsy, a dentist will remove some of the abnormal cells in a procedure known as a biopsy. The dentist then sends the cells to a laboratory for further testing.
Oral cancer screening cannot detect all mouth cancers
It can be difficult to detect abnormal cells during an oral examination, so it is possible that a small area of cancer cells or precancerous lesions can go undetected. This underscores the importance of having oral cancer screenings at every visit, as areas of cancerous cells may become more obvious in time.
Oral cancer screening is fast and painless
There are no special preparations for an oral cancer screening. Patients may eat and drink normally before this screening test.
During the oral screening procedure, the dentist examines tissues of the mouth, looking for red or white patches or mouth sores. While wearing gloves, the dentist also feels the tissues of the mouth for lumps, bumps or other abnormalities. The dentist may also feel the patient's throat for lumps and swollen glands that might indicate cancer.
Oral cancer can develop on soft tissues in the mouth and throat
Also known as oral cavity cancer or mouth cancer, oral cancer most often begins on the tongue, lips, and floor of the mouth. It may also develop in the gums, lining of the lips and cheeks, in the minor salivary glands, the roof of the mouth, or even in the area behind the wisdom teeth.
For more information about oral cancer screening, contact our dentists at Westerville Dental Associates. We perform oral cancer screenings twice each year for all of our patients. Our team of dentists are glad to perform oral cancer screenings, and to share information about the prevention, diagnosis and treatment of oral cancer.