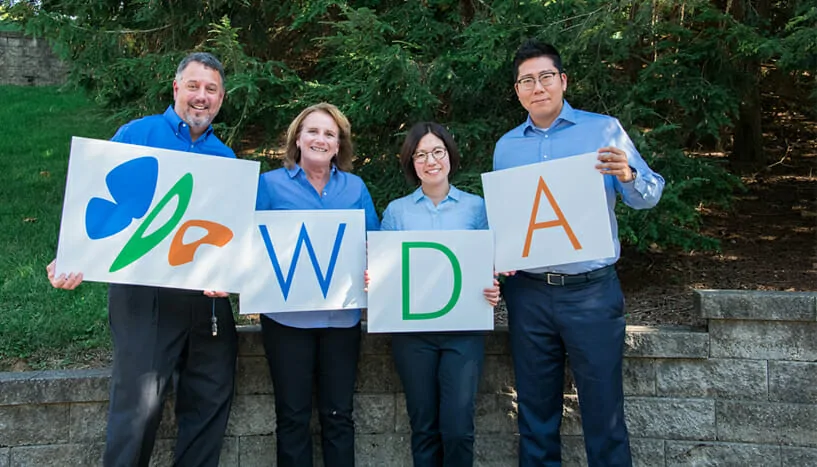 ---
Having a dental emergency? Call us!
---
We understand that dental emergencies don't always happen during regular business hours. We're open on Saturdays and here for you when you need us most.
---
Everyone at the office is very friendly and helpful, and the technicians are great. I feel like Westerville Dental is very much on top of the latest screening and monitoring techniques, and I really appreciate the thoroughness of the appointments in terms of measuring gum health as well as tooth health. I chose this place when I moved down here based on the good reviews, and I haven't been disappointed.

So professional AND friendly. I know that I am getting the best care for my whole family. Plus, the waiting area is beautiful and comfortable--like a living room!--with a special area for young ones to read and draw on the chalk boards.

So glad I found this office when I moved back to Ohio. I've had so many bad experiences at the dentist, this place is understanding and open to my questions, they explain everything and it really seems like they care. They also have an open and inviting waiting room that is beautiful.
Discover Better Dentistry
---
Become a part of the
Westerville Dental family!
---
We're accepting new patients. Our dental team prides itself on delivering a truly efficient and enjoyable experience while you're with us.
---
---

Family dentistry describes a dental practice that cares for the oral health needs of patients from childhood through old age, focusing on providing dental care at every stage in life. A family dentist not only provides necessary procedures but educates patients on how to best maintain oral health as needs change. We all know that as children grow, their dental needs can change significantly. What mom and dad need can change over time, as well. 
With a family dentistry practice, everyone sees the same dental professionals. Family members get to know their dental team, and the dental team gets to know them. This consistency allows for quality dental care that accommodates normal changes as well as anticipating changes that may not be routine and initiating preventive measures. 
With a family dentistry team, a family has the security of knowing that their oral health is always in good hands.
Why would I want to have a family dentist?
Every family has "places to go and people to see"– kids' games and music lessons, mom's and dad's work, shopping for groceries, getting cars repaired, and, of course, going to doctors' and dentists' appointments. In fact, for dental needs, one family member may see a pediatric dentist, another an orthodontist, a third a periodontist or even an oral surgeon. 
When you choose a family dentist, though, all members of the family – your toddler, your teen, and yourself – can visit the same dentist for all of their dental needs. A family dental office provides a safe and comfortable environment for a positive dental experience. Every time.
It's clear that the most obvious benefit to having a single dentist for the entire family – and perhaps the most appealing – is being able to schedule everyone's appointments at the same place. Family dentists work to make sure regular dental care fits into a modern family's busy schedule. They offer more flexible hours than specialty dentists, as well as other conveniences such as ample parking or a kids' area to keep waiting children occupied. They can often schedule more than one family member on the same day, and even sometimes at the same time. 
Being able to receive a variety of services from the same healthcare professional is also a benefit of family dentistry. Whether you're going in for a regular check-up and cleaning, getting a filling, or in need of a more significant dental procedure, receiving whatever dental work you require from a dentist you know and trust eases anxiety (especially in children) and encourages everyone to practice a solid maintenance routine. 
Of course, we all know it's important for children to see a dentist regularly from an early age. Because a family dentist has special training and experience in children's dental care, they are aware of children's needs and have the "bedside" manner to help a child feel comfortable and safe in that big, scary chair. In addition, you and your children can see the dentist together. You can have confidence in the dental treatment provided and your children may feel more comfortable because a parent is there, too. No family member – not even the youngest – will need to change dentists as they grow and their dental needs change. A family dentist will guide everyone's oral health from their first dental visit until long after childhood, in a comfortable and familiar environment. 
Just knowing that whatever need arises, your family dentist can handle it, offers you peace of mind and the satisfaction of being well cared for.

What should I think about when choosing a family dentist?
Like a family home or a family car, a family dentist can be invaluable, serving every family member conveniently and seamlessly. Choosing a dentist is a major decision, so it's important to determine what you want from your family dentist before you choose one. 
One of the first things to consider is a convenient location, so you never need to miss an appointment and can reach the office quickly in an emergency. Ask yourself a few basic questions. Is there plenty of parking close to the building and are other places you go to regularly – a grocery store or the childcare center – nearby? How's the traffic in the area around the times you're likely to have appointments? Do you need accessibility accommodations such as a "no steps" entrance or an elevator, for example? 
Next, you may want to stop in and get a feel for the office. Are you greeted warmly and are your questions answered easily? Do you feel comfortable? Will your children feel comfortable? Do you get a positive impression from the staff and from waiting patients? Are the fees affordable and is your insurance accepted? Do you leave with an overall good feeling as you close the door behind you.
Another way to research a good family dentist is by getting referrals from family and friends who are happy with their dentist, especially if their family is like yours in needs and ages. You may even want to request a consultation to talk directly to the dentist and staff before you become a patient.
Why should I choose Westerville Dental Associates?
At Westerville Dental Associates we know that no two patients are alike. That's why we try to get to know and understand every patient we serve. We take pride in providing an experience that's inviting and calming, especially for children – and adults — who are somewhat fearful of the dentist. For patients who may not have dental insurance, we provide an in-house dental savings plan. And of course, we offer a full range of family dentistry services. (Be sure to check out our free Smile Consultation!) 
If you're thinking of joining us, we encourage you to take the next step by contacting our office today to schedule a visit or give us a call at 614-882-1135.