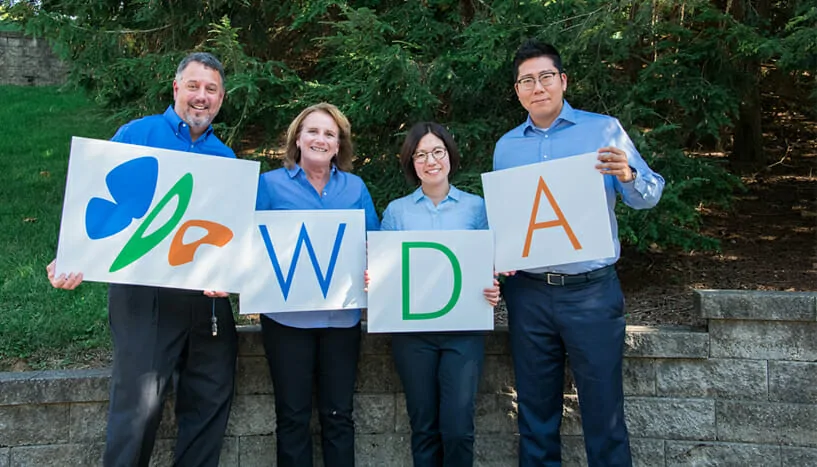 ---
Having a dental emergency? Call us!
---
We understand that dental emergencies don't always happen during regular business hours. We're open on Saturdays and here for you when you need us most.
---
Everyone at the office is very friendly and helpful, and the technicians are great. I feel like Westerville Dental is very much on top of the latest screening and monitoring techniques, and I really appreciate the thoroughness of the appointments in terms of measuring gum health as well as tooth health. I chose this place when I moved down here based on the good reviews, and I haven't been disappointed.

So professional AND friendly. I know that I am getting the best care for my whole family. Plus, the waiting area is beautiful and comfortable--like a living room!--with a special area for young ones to read and draw on the chalk boards.

So glad I found this office when I moved back to Ohio. I've had so many bad experiences at the dentist, this place is understanding and open to my questions, they explain everything and it really seems like they care. They also have an open and inviting waiting room that is beautiful.
Discover Better Dentistry
---
Become a part of the
Westerville Dental family!
---
We're accepting new patients. Our dental team prides itself on delivering a truly efficient and enjoyable experience while you're with us.
---
---

If you are considering dentures, you might have questions about how they work and what to expect. Dentures are a popular solution for people who have lost some or all of their teeth due to injury, decay, or other reasons. They can help restore your smile, improve your ability to eat and speak and boost your confidence. But how do dentures work? In this comprehensive guide, we will cover everything from the making of dentures to adjusting to life with them. We'll also discuss maintenance and care tips as well as potential issues that may arise with wearing dentures. Lastly, we'll explore alternative teeth replacement options and help you determine if dentures are the right choice for you.
Consultation Process for Dentures
During the consultation process for dentures, your dentist will assess your oral health and discuss the options available for replacing missing teeth. Impressions and measurements of your mouth will be taken to create custom-made dentures. Dental X-rays may also be taken to evaluate the health of your jawbone, which is essential for denture stability. Your dentist will address any concerns or questions you have about dentures.
Manufacturing Process of Dentures
Once your dentist has completed the consultation, they will send your dental impressions, measurements, and specifications to a dental lab. Skilled dental technicians use modern techniques and materials to craft your dentures. They carefully select denture teeth that match the appearance, size, and shape of your natural teeth. The denture base, made of gum-colored resin, is designed to blend seamlessly with your natural gum tissue. Throughout the process, your denture is fabricated, adjusted, and refined for optimal fit, comfort, and appearance.
How Dentures Affect Speech and Eating Abilities
When you first get dentures, you may experience temporary changes in your speech. This could include slight lisping as your tongue muscles adjust to the presence of the dentures. However, with proper denture fit and correct tongue placement, you can improve speech clarity. As for eating, initially, it is recommended to start with small, soft pieces of food and gradually progress to your regular diet. Chewing your food evenly and using denture adhesives, if necessary, can enhance your eating experience. Regular dental check-ups are also essential to ensure your dentures function optimally for chewing and speech.
Getting Accustomed to Wearing Dentures
As you begin wearing dentures, some initial discomfort may arise, such as soreness, irritation, or pressure sores. However, these issues should subside as your mouth adjusts to the presence of the dentures. To enhance stability and reduce soreness, your dentist may recommend a denture adhesive. It's crucial to maintain oral hygiene by cleaning not only your dentures but also your gum tissue and remaining teeth. Don't worry if you experience a slight increase in saliva production; it's normal as your mouth adapts. If you have concerns about discomfort, irritation, or discoloration of your dentures, consult your dentist for guidance.
Cleaning Procedure for Dentures
To keep your dentures clean, rinse them after meals to remove any food particles, plaque, or adhesives. Use a soft toothbrush or denture brush to brush your dentures and eliminate any remaining debris gently. Soaking your dentures in a dentist-recommended cleaning solution can help remove stains and maintain their freshness. Additionally, remember to brush your gums, tongue, and any remaining natural teeth with a soft toothbrush for optimal oral hygiene. When not in use, store your dentures in a denture cleaning solution or plain water to prevent drying or warping.
Importance of Regular Denture Check-ups
Regular dental check-ups ensure the proper fit and function of your dentures. Check-ups help prevent oral health issues, such as gum disease and tooth decay. It is important to maintain dentures regularly to avoid discomfort and irritation. An early detection of potential problems with dentures is possible with a professional check-up. Regular dental visits ensure your dentures work effectively, allowing you to enjoy your favorite foods.
Common Problems Encountered by Denture Wearers
Denture wearers often face common issues that can affect their daily lives. One problem is dentures may become loose or unstable, making it difficult to chew or speak comfortably. Gum tissue irritation is also common, especially with new or ill-fitting dentures. Soreness and small sores can occur, but proper adjustments can alleviate these discomforts. Additionally, dentures that don't fit properly can cause facial muscles to strain, leading to jaw fatigue. Difficulty chewing certain foods, particularly hard or sticky ones, is another challenge for denture wearers.
Exploring Other Teeth Replacement Options
When it comes to teeth replacement, there are several options to consider. Dental bridges are used when missing teeth are adjacent, providing an effective solution. Dental crowns, also known as dental caps, can restore the appearance and function of damaged or decayed teeth. Dental implants, which are titanium posts surgically placed in the jawbone, offer a strong foundation for replacement teeth. Removable partial dentures are another option, often supported by a metal framework. Immediate dentures, on the other hand, are placed immediately after tooth extraction, allowing for immediate teeth replacement.
Conclusion
In conclusion, dentures are a valuable teeth replacement option that can restore your smile and improve your quality of life. Understanding the process of getting dentures, adjusting to life with dentures, and maintaining them properly is essential for long-term success. While dentures may require some adjustment and care, they can significantly enhance your ability to speak and eat comfortably. Regular dental check-ups and proper cleaning procedures are crucial for the longevity of your dentures. It's also important to be aware of potential issues that may arise and know when to seek dental assistance. If dentures are not the right choice for you, there are alternative teeth replacement options available. Consult your dentist to determine the best solution for your specific needs.
Contact us today at Westerville Dental Associates for more!