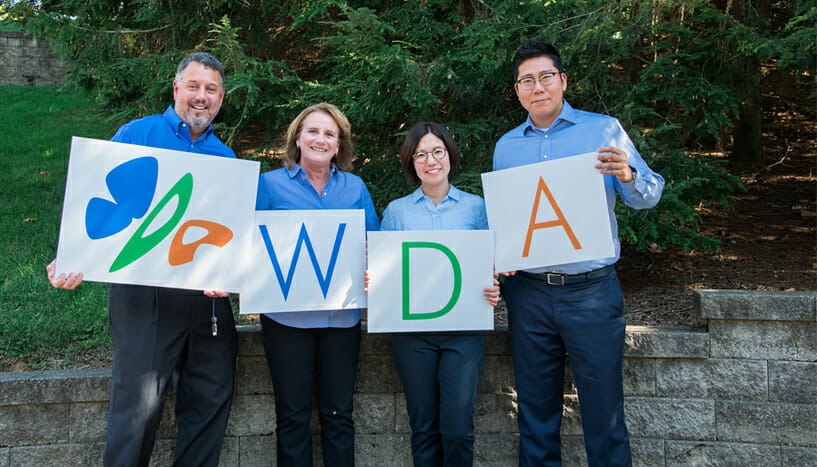 ---
Having a dental emergency? Call us!
---
We understand that dental emergencies don't always happen during regular business hours. We're open on Saturdays and here for you when you need us most.
---
Everyone at the office is very friendly and helpful, and the technicians are great. I feel like Westerville Dental is very much on top of the latest screening and monitoring techniques, and I really appreciate the thoroughness of the appointments in terms of measuring gum health as well as tooth health. I chose this place when I moved down here based on the good reviews, and I haven't been disappointed.

So professional AND friendly. I know that I am getting the best care for my whole family. Plus, the waiting area is beautiful and comfortable--like a living room!--with a special area for young ones to read and draw on the chalk boards.

So glad I found this office when I moved back to Ohio. I've had so many bad experiences at the dentist, this place is understanding and open to my questions, they explain everything and it really seems like they care. They also have an open and inviting waiting room that is beautiful.
Discover Better Dentistry
---
Become a part of the
Westerville Dental family!
---
We're accepting new patients. Our dental team prides itself on delivering a truly efficient and enjoyable experience while you're with us.
---
---

Oral DNA testing is the latest technology to help you better understand your oral health. It is a non-invasive test that can provide information about periodontal disease, HPV, and other chronic infections. Understanding oral DNA testing and how it works can give you a clearer picture of your oral health. This blog post will examine oral DNA testing, its science, and how it can benefit you. We have also covered the connection between periodontal disease and other chronic problems and the role of HPV in oral health. Lastly, we have discussed how periodontal disease can affect your overall health and why it is essential to get tested regularly. So, let's dive into oral DNA testing and explore how it can help you maintain good oral hygiene.
Understanding Oral DNA Testing
Unlock the potential of genetic testing to assess oral health and receive personalized treatment plans based on genetic markers. Gain deeper insight into oral health through advanced diagnostic tests. Oral DNA is revolutionary in dentistry, helping identify high-risk patients for conditions like cardiovascular disease and periodontitis. These tests have been crucial in understanding the link between oral health and overall health in Americans. Detecting risk factors early can prevent complications like heart attacks and atherosclerosis, reducing the need for antibiotics in treating infections.
The Science Behind Oral DNA Testing
Genetic testing is crucial in identifying the specific bacteria responsible for periodontal disease. Individuals can proactively address potential health issues through early genetic testing by understanding the connection between inflammation, oral bacteria, and systemic health. This comprehensive approach to dentistry allows patients to stay ahead of high-risk factors such as cardiovascular disease, atherosclerosis, and infection caused by human papillomavirus. With Oral DNA Testing, Americans can prioritize their oral health, improving overall healthcare outcomes.
Identifying Periodontal Disease with Oral DNA
Uncover hidden signs of oral infections through precise DNA testing. Early detection of oral bacteria can prevent complications and save teeth while providing personalized care by understanding the specific pathogens causing the disease. With oral DNA dentistry can leverage the benefits of Oral DNA to help identify high-risk patients for cardiovascular disease, as periodontitis is a risk factor for heart attack and atherosclerosis. Antibiotics can be targeted more effectively to address the patient's infection. This advanced form of health care is crucial in the United States, where one in two Americans has periodontal disease.
How Can Oral DNA Testing Benefit You?
Unlock the power of personalized treatment plans with Oral DNA testing. Discover targeted interventions to prevent the progression of periodontal disease and improve your oral health. Genetic testing gives insights into the link between oral health and overall well-being.
Chronic Problems and Their Relation to Oral Health
Explore the link between oral health and chronic conditions like heart disease. Genetic testing identifies individuals at higher risk of systemic illnesses. Understand how oral health affects the development of chronic health issues. Improve overall well-being by addressing oral health concerns. 
The Role of HPV in Oral Health
Understand the connection between HPV and oral cancer through genetic testing. Early detection of HPV allows for timely interventions and better outcomes. Genetic testing provides valuable insights for prevention and treatment strategies. Stay informed about the impact of HPV on your oral health.
How is Periodontal Disease Connected to Your Overall Health?
Discover the surprising links between periodontal disease and your overall health. Genetic testing can reveal the risk of conditions like dementia, while gum disease has been connected to premature birth. Take proactive steps to improve your health by addressing oral health issues.
Conclusion
In conclusion, Oral DNA testing is a revolutionary tool providing valuable insights into oral health. By analyzing the DNA in your saliva, this test can identify the presence of harmful bacteria, viruses, and genetic markers related to periodontal disease and other chronic conditions. Understanding your oral health on a deeper level can help you take proactive steps to prevent and treat gum disease and improve your overall well-being. Additionally, the connection between oral health and general health highlights the importance of maintaining good oral hygiene habits and seeking regular dental check-ups. With Oral DNA testing, you can make informed decisions about your oral health and take control of your wellness journey.