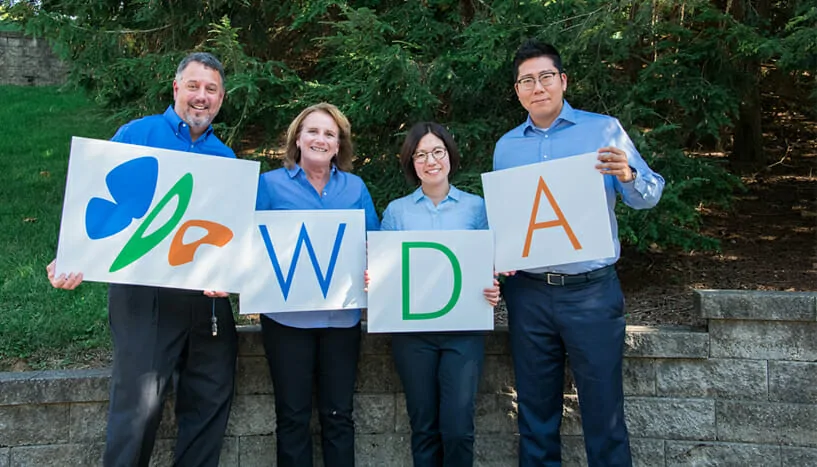 ---
Having a dental emergency? Call us!
---
We understand that dental emergencies don't always happen during regular business hours. We're open on Saturdays and here for you when you need us most.
---
Everyone at the office is very friendly and helpful, and the technicians are great. I feel like Westerville Dental is very much on top of the latest screening and monitoring techniques, and I really appreciate the thoroughness of the appointments in terms of measuring gum health as well as tooth health. I chose this place when I moved down here based on the good reviews, and I haven't been disappointed.

So professional AND friendly. I know that I am getting the best care for my whole family. Plus, the waiting area is beautiful and comfortable--like a living room!--with a special area for young ones to read and draw on the chalk boards.

So glad I found this office when I moved back to Ohio. I've had so many bad experiences at the dentist, this place is understanding and open to my questions, they explain everything and it really seems like they care. They also have an open and inviting waiting room that is beautiful.
Discover Better Dentistry
---
Become a part of the
Westerville Dental family!
---
We're accepting new patients. Our dental team prides itself on delivering a truly efficient and enjoyable experience while you're with us.
---
---

Are brown teeth ruining the cosmetic appeal of your smile? You may be glad to know that brown teeth can be whitened for a whiter, brighter smile!
The brown color on your teeth may be very subtle or quite noticeable. Discoloration may vary from a yellowish-brown hue to dark brown. The size and shape of brown spots can vary too – the discolorations on your teeth may appear as irregular blotchy patches, for example, or as brown lines. They can be irregular in shape or almost uniform.
Brown teeth are relatively common and could happen to almost anyone. Some people are more likely to develop brown teeth, though, especially those who smoke. Fortunately, you can whiten brown teeth somewhat with over-the-counter products or whiten them dramatically with the help of your dentist
What Causes Brown Teeth?
A number of factors can contribute to brown teeth. Some causes of brown teeth are entirely avoidable, while others are not.
Smoking is one of the top causes of brown teeth. The tar and nicotine in tobacco products coat your teeth to cause discoloration; repeated exposure to these substances causes stubborn stains that are difficult to remove. Smoking can also negatively affect your gums and even cause gum disease, a serious condition that can cause unattractive and unhealthy tooth decay.
Heredity, trauma to your oral cavity, or some illnesses can also cause brown teeth. Some medications, such as antibiotics for infections, antihistamines that treat hay fever and allergies, and certain blood pressure medications, can cause brown discoloration of your teeth. While you cannot always control these causes of brown teeth, you can sometimes lighten the appearance of brown teeth from these causes.
Some foods and drinks can cause brown discolorations on your teeth by bathing your teeth in staining compounds. Coffee, tea, colas, soy sauce, and chocolate are all common culprits.
Poor oral hygiene can also play a role in brown teeth. Regular brushing and flossing remove leftover compounds from food and drinks before they have a chance to stain your teeth; skipping or skimping on your oral hygiene routine allows these compounds to remain on your teeth long enough to stain your enamel.
How to Remove Brown Stains from Teeth
There are three main approaches to removing brown stains from your teeth: do-it-yourself (DIY) remedies, at-home treatments, and professional teeth whitening from your dentist. Each method has its benefits and drawbacks. The method you choose can depend on a number of factors, such as:
The severity of the brown discoloration
The amount of money you wish to spend
How often you want to treat your teeth
DIY Methods
If you have very slight discoloration, you may be able to whiten brown teeth without buying any special products or visiting your dentist. Brushing your teeth regularly with a paste made from baking soda and a few drops of peroxide can help lift stains from your tooth enamel. Do not make the paste too abrasive, though, or you will risk damaging your teeth.
Brushing immediately after smoking can help remove tar and chemicals before they seep into your tooth enamel. Rinsing and brushing right after drinking coffee, tea, or consuming any other staining food or beverage can help too.
You may be able to rinse with peroxide to remove very light-yellow stains before they turn brown. Simply swish a small amount of hydrogen peroxide dilute with water around in your mouth for a few seconds before spitting it out and rinsing thoroughly with water. Be sure to avoid swallowing any of the diluted peroxide.
The primary benefit to do-it-yourself treatment for brown teeth is that it is inexpensive. The main drawback to DIY solutions to brown teeth is that they do not work as well as other approaches, especially for severely discolored teeth or stubborn stains. What's worse is that you have to brush, rinse, and swish constantly to achieve or maintain these mediocre results.
Over-the-Counter Teeth Whitening Products
Most drug stores and pharmacies offer over-the-counter teeth whitening products in the form of gels or strips that you apply directly to your teeth, or bleaches that you apply with teeth trays. While these products are effective for diminishing the appearance of smoking stains, gels and bleaches can cause gum irritation and tooth sensitivity if you use them too frequently or wear them too long. This is especially true if you use super-concentrated bleaching solutions.
Be aware that bleaching will not change the color of crowns, fillings, veneers, and other tooth restorations. If bleaching creates an aesthetic concern, such as significantly whitening your natural teeth but leaving your dental restorations a darker color, you may need to have your dental work redone so that they match your natural teeth.
For best results, consult with your dentist before trying an over-the-counter teeth whitening system or DIY remedy. Your dentist can help you determine if home methods will work to whiten your brown teeth, and can alert you to dental work or anything that might cause uneven results. Undergoing professional teeth whitening first can also help you optimize the results of home treatments.
Professional Teeth Whitening
In-office teeth whitening is often the best way to whiten brown teeth. Your dentist can determine the underlying cause of your brown teeth, and help you develop a treatment plan to whiten your teeth.
Our dentists at Westerville Dental Associates use the Opalescence Boost® system to lighten discolorations in just over an hour. Opalescence Boost® contains a 40% power bleaching product, which is the highest concentration of whitening on the market today. Because it is chemically-activated, there is no need for the hot and uncomfortable light used in other whitening procedures. Your teeth will continue to whiten for 12 to 24 hours after the procedure. Our in-office treatment approach results in a quicker, whiter smile – even for severely discolored teeth.
For more information on whether brown teeth can be whitened, contact our team of dentists at Westerville Dental Associates.