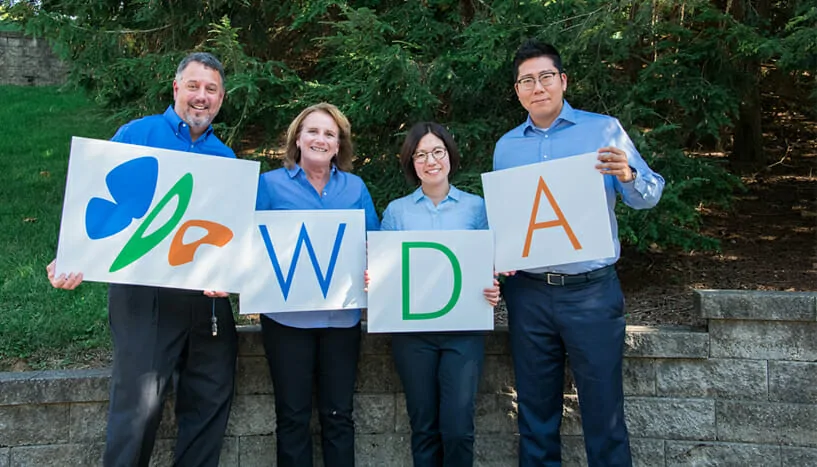 ---
Having a dental emergency? Call us!
---
We understand that dental emergencies don't always happen during regular business hours. We're open on Saturdays and here for you when you need us most.
---
Everyone at the office is very friendly and helpful, and the technicians are great. I feel like Westerville Dental is very much on top of the latest screening and monitoring techniques, and I really appreciate the thoroughness of the appointments in terms of measuring gum health as well as tooth health. I chose this place when I moved down here based on the good reviews, and I haven't been disappointed.

So professional AND friendly. I know that I am getting the best care for my whole family. Plus, the waiting area is beautiful and comfortable--like a living room!--with a special area for young ones to read and draw on the chalk boards.

So glad I found this office when I moved back to Ohio. I've had so many bad experiences at the dentist, this place is understanding and open to my questions, they explain everything and it really seems like they care. They also have an open and inviting waiting room that is beautiful.
Discover Better Dentistry
---
Become a part of the
Westerville Dental family!
---
We're accepting new patients. Our dental team prides itself on delivering a truly efficient and enjoyable experience while you're with us.
---
---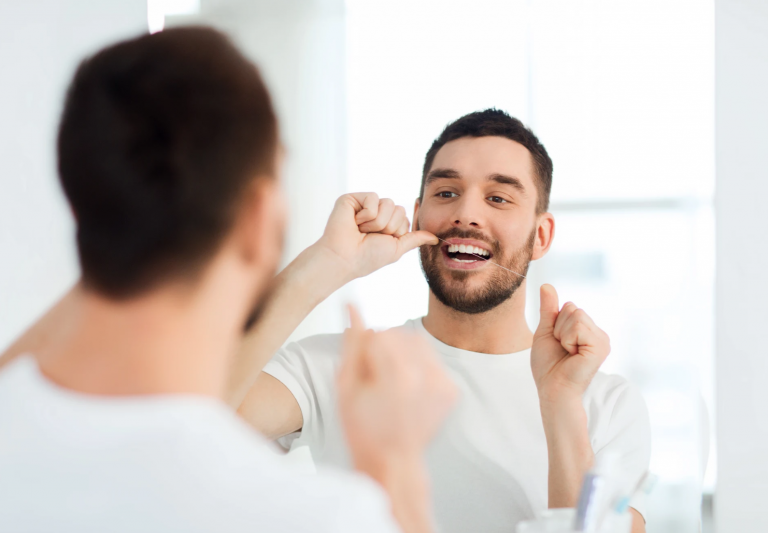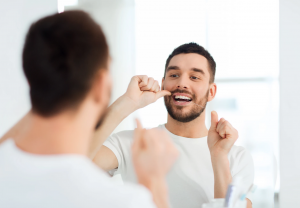 Along with brushing, flossing is probably the most important and frequently recommended action you can take to improve your oral hygiene routine. Flossing seems pretty straightforward, but there are many mistakes you may be making that reduce its effectiveness and increase its cost.
Why should I floss regularly?
The primary utility of flossing is to remove the plaque that develops between our teeth. Without removal, it continues to build-up. Since plaque can contain over 500 different bacterial species, it's important to get rid of it before it leads to significant problems like tooth decay or gum disease.
Flossing daily is a critical part of your regular oral hygiene regimen. By doing so you will have a significant increase in overall oral health and avoid easily preventable oral health issues.
Ok, so what's the best way to floss?
It sounds strange, but technology and techniques in flossing have come a long way in recent years. Today there are several types of floss and other cleaners that are available to help remove plaque from between your teeth. Some are more effective than others, so it's important to know a little about the different options.
String Floss
The traditional way floss was made was to twist silk fibers to form one long strand. Over time silk gave way to nylon or plastic as a more economical way to produce floss. It can be un-waxed or waxed, and may be coated with flavoring agents. 
The addition of wax and flavoring doesn't improve or reduce the effectiveness of string floss, but plays a role in your comfort and personal preference. String floss is extremely user-friendly, and should rightfully claim a place in your daily oral hygiene regimen, starting at the earliest age possible.
Dental Picks
Most people only experience dental picks when they visit their oral hygienist. These are the metal utensils used at your semi-annual checkup to clear plaque from your teeth. Most people don't know that similar tools are available for public purchase and use. They are available in the traditional metal form as well as wood and softer plastics. They are usually dishwasher safe, so they are not only easy to use, but easy to clean.
While dental picks are great at removing plaque from your teeth, they are also an easy way to injure your gums. Make sure you have a clear understanding of how to use them.
Dental picks are a great tool for people with braces since they are better at fitting between teeth and braces than regular floss.
Water Flossers
Water flossers are handheld devices that spray streams or pulses of water between your teeth. They have gained the approval of the American Dental Association, and are known to be effective at removing plaque from between your teeth.
They require a little practice to make sure that you don't shoot water all over the place, but once you've got the right technique you'll be good to go. Water flossers are a great option for people who have trouble using string floss or if you've had dental work, like permanent bridges or braces, that makes flossing difficult.
Interdental (Tiny) Brushes
If you find flossing difficult, you may consider interdental brushes as a good alternative. They work great for people with limited mobility, braces or those with large gaps between their teeth. They come in different shapes — usually thin, cone or round, and have a small, bristled head.
They are easy to use, you simply gently insert the brush end between your teeth, then pull the brush back out. Remember to clean them as you would a toothbrush after each use. They need to be replaced when the wire holding the bristles becomes bent or if the bristles start to wear off.
Which is right for me?
In the end, the tool that is best for you is the one that meets your personal preference. They all have the same intent and effect — the removal of plaque from your teeth, so the one that is best for you is the one that you are most comfortable using on a daily basis.
The official recommendation from the American Dental Association is string floss, since it is the oldest and most researched method. It is tried and true, has no moving parts, and has been shown to be the most effective method of removing plaque from between your teeth.
However, for individuals with dental work or braces, or for those with mobility issues, the other methods might be more effective. 
It's worth having a conversation with your dentist or dental hygienist at your next appointment for recommendations on which tool might be best for you, as well as advice on how best to use it. Regardless of the method you use, flossing, along with brushing, remains one of the most important ways you can keep your mouth and teeth healthy as part of your regular oral hygiene routine. Give us a call at Westerville Dental Associates if you have questions or would like to set up an appointment at 614-882-1135.