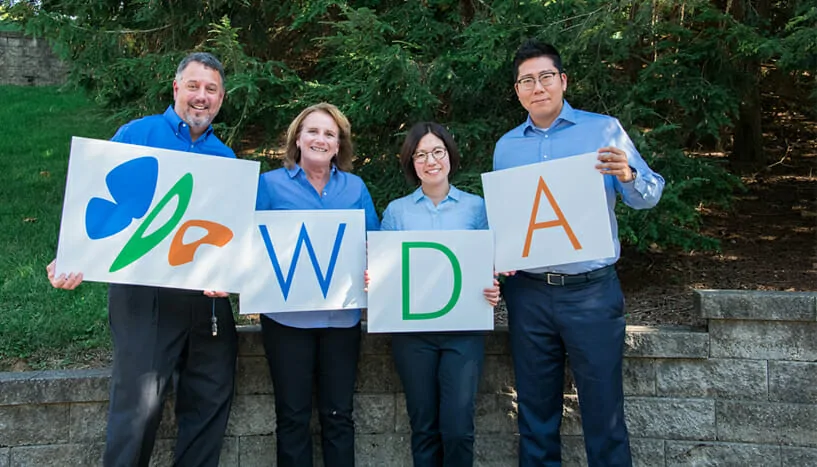 ---
Having a dental emergency? Call us!
---
We understand that dental emergencies don't always happen during regular business hours. We're open on Saturdays and here for you when you need us most.
---
Everyone at the office is very friendly and helpful, and the technicians are great. I feel like Westerville Dental is very much on top of the latest screening and monitoring techniques, and I really appreciate the thoroughness of the appointments in terms of measuring gum health as well as tooth health. I chose this place when I moved down here based on the good reviews, and I haven't been disappointed.

So professional AND friendly. I know that I am getting the best care for my whole family. Plus, the waiting area is beautiful and comfortable--like a living room!--with a special area for young ones to read and draw on the chalk boards.

So glad I found this office when I moved back to Ohio. I've had so many bad experiences at the dentist, this place is understanding and open to my questions, they explain everything and it really seems like they care. They also have an open and inviting waiting room that is beautiful.
Discover Better Dentistry
---
Become a part of the
Westerville Dental family!
---
We're accepting new patients. Our dental team prides itself on delivering a truly efficient and enjoyable experience while you're with us.
---
---

Treatment for cavities, also known as tooth decay or dental caries, always begins with an accurate diagnosis. The permanently damaged enamel associated with tooth decay may not be visible to the naked eye, especially when the cavity is in its early stages, so diagnosis takes an experienced eye and advanced tools. Once our dental team has identified a cavity, we create an individualized treatment plan to remove the damaged enamel and stabilize the tooth.
An accurate diagnosis and timely treatment of tooth decay is essential for a good outcome. Left untreated, a cavity can lead to a tooth abscess, which is an infection inside the tooth. A tooth abscess is much more painful and requires more extensive treatment – you may even lose the tooth. An abscess can also trigger life-threatening complications, such as sepsis, which is an infection that enters the bloodstream.
Cavities typically begin in the tooth enamel, which is the tough protective covering of your teeth. In time, cavities can advance to the dentin, which is the dense bony tissue situated just beneath the enamel. Tooth decay can even reach the innermost part of the tooth, known as the pulp, which contains the nerves and blood vessels that serve the tooth.
Diagnosis of Cavities
Diagnosing tooth decay is a rather straightforward process that our dentists can do in a single appointment; we often detect cavities when we perform regular dental checkups, and in many cases, we find signs of tooth decay before patients even feel symptoms. To diagnose tooth decay, we assess your symptoms, examine your teeth, and if we suspect a cavity, perform an x-ray. We use the information we gather in our diagnosis to create a treatment plan.
Review of Your Risk Factors
Certain factors can increase your risk of developing cavities; our dentist may review these risk factors with you when making a diagnosis or when offering suggestions for preventing future tooth decay. These risk factors include:
Eating foods that stick to your teeth, such as sugar, soda, milk, ice cream, dried fruit, honey, cookies, cake, dry cereal, chips, hard candy and mints
Frequent snacking or sipping
Inadequate brushing
Being younger or older
Dry mouth
Worn out fillings or the use of dental devices
Heartburn
Eating disorders
Symptoms
In its early stages, tooth decay may not cause any symptoms. As it advances, though, symptoms can develop. These symptoms include:
Toothache (pain)
Tooth sensitivity to sweets
Tooth sensitivity to hot or cold
Symptoms are usually not present during the early stages of tooth decay. As tooth decay advances, though, it can cause a toothache, sharp pain, or tooth sensitivity to sweets or hot or cold temperatures. If infection develops inside the tooth, an abscess can form. An abscess is a pocket of pus that can cause pain, fever, and even swelling of the face.
Examination
Our dentist will examine your teeth carefully, looking for signs of tooth decay, which include discoloration, damage to the enamel that protects your teeth, or holes in your teeth. During your examination, our dentists will look for signs of the three types of cavities – smooth surface, pit and fissure, and root. Each affects a different area of the tooth. Smooth cavities develop on the smooth sides of your teeth, and root cavities occur on the surface of the tooth over the roots of your teeth. Pit and fissure cavities develop on the chewing surface of your teeth.
X-rays
X-rays are a type of imaging that allows dentists to see inside teeth. On x-ray images, dense bone and tooth material appear white, while soft tissue and empty spaces look dark. In dental x-rays, healthy teeth appear white. The nerve inside the pulp consists entirely of soft tissue, so it has a dark color. Cavities appear as areas that are darker than tooth enamel. Our dentists use x-rays to detect cavities, and to determine how the decay has spread.
Treatment of Cavities/Tooth Decay
Once our dentists have diagnosed a cavity, they may recommend filling it. To fill a cavity, our dentists will first carefully remove the decayed tooth tissue using a variety of tools. Next, our team of dentists restore the tooth by filling the space with a special filling material. Several types of filling material are available, including silver-colored amalgam fillings and tooth-colored composite fillings. Many people prefer tooth-colored composite resin fillings for aesthetic reasons.
In some cases, our team of dentists recommend crowns to restore teeth. We normally make this recommendation when the cavity is so large that there is not enough tooth material to support a filling. Our team of dentists can provide crowns made of porcelain, or of gold or other metals. While dental fillings and crowns are long-lasting, they do not last forever.
Dental fillings and crowns can help you keep your tooth, but they cannot prevent you from developing cavities in the same tooth or in different teeth.
For more information on tooth decay, its diagnosis and treatment, contact our team of dentists at Westerville Dental Associates. We have the experience and advanced dental technology to make an accurate diagnosis and provide timely treatment to stop cavities before they get worse.