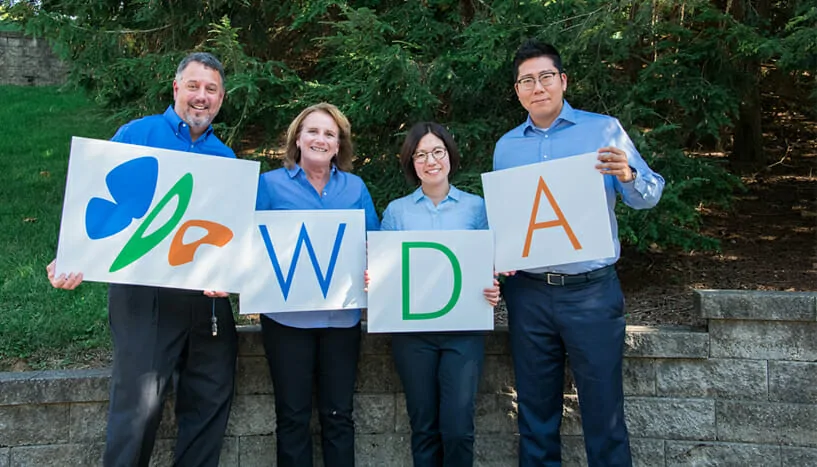 ---
Having a dental emergency? Call us!
---
We understand that dental emergencies don't always happen during regular business hours. We're open on Saturdays and here for you when you need us most.
---
Everyone at the office is very friendly and helpful, and the technicians are great. I feel like Westerville Dental is very much on top of the latest screening and monitoring techniques, and I really appreciate the thoroughness of the appointments in terms of measuring gum health as well as tooth health. I chose this place when I moved down here based on the good reviews, and I haven't been disappointed.

So professional AND friendly. I know that I am getting the best care for my whole family. Plus, the waiting area is beautiful and comfortable--like a living room!--with a special area for young ones to read and draw on the chalk boards.

So glad I found this office when I moved back to Ohio. I've had so many bad experiences at the dentist, this place is understanding and open to my questions, they explain everything and it really seems like they care. They also have an open and inviting waiting room that is beautiful.
Discover Better Dentistry
---
Become a part of the
Westerville Dental family!
---
We're accepting new patients. Our dental team prides itself on delivering a truly efficient and enjoyable experience while you're with us.
---
---

Dental implants are one of the best ways to replace missing or badly damaged teeth. Most people can get dental implants, and enjoy years of a natural-looking smile after losing or damaging a tooth. Unfortunately, a number of factors could prevent you from getting a dental implant.
A dental implant is a sturdy metal post that replaces the root of a missing tooth. Like natural roots that hold your teeth in place, the metal post holds an artificial tooth or teeth that look and function much like your natural teeth. Dental implant surgery is a welcome alternative to dentures or dental bridges that may not fit as well or look as natural as implants.
After removing any remnants of the damaged or missing tooth, your dentist implants this post into your jaw. Over the next few weeks to months, the cells of your jawbone grow right up to the implant and grip to it securely. This healing process, known as osseointegration, creates a stable foundation. As your jaw heals, your dentist may fit you with a temporary crown that looks like the visible part of your natural tooth. After osseointegration and healing is complete, your dentist attaches an abutment then fits it with a permanent crown made to look and feel like your natural teeth. 
Dental implants are sturdy, reliable, and natural-looking solutions to damaged or missing teeth for most people. They may not be the right choice for some patients, though.
Factors That Could Prevent You from Getting a Dental Implant
Untreated Gum Disease
You may need dental implants because you have lost one or more teeth to gum disease, also known as periodontal disease. If so, you will need to begin successful treatment of your gum disease before you get a dental implant. Periodontal disease can cause infections in your mouth in general, and at the site of the implant. The good news is that you can still get dental implants as long as treatment keeps your gum disease under control.
Bone Loss
Untreated gum disease can lead to bone loss in the jawbone that holds your teeth in place. Having insufficient bone at the site of the missing tooth may prevent you from getting the dental implant you desire. Fortunately, our team of dentists can augment the bone through a bone graft. In this procedure, our dentists supplement your jawbone with a bone graft, which is a bone sample obtained from a bone bank or a bone taken from your wisdom tooth area, chin, or hip.
Once placed into your jaw, a dental implant can actually help rebuild bone in your jaw. Eating and chewing puts pressure on your teeth. This pressure wiggles the tooth roots – including the artificial tooth roots of a dental implant – just enough to stimulate the growth of strong new bone tissue.
Certain Health Conditions
Certain health conditions may prevent you from getting a dental implant. For example, diabetes is a condition in which your body has trouble maintaining steady levels of blood sugar, also known as blood glucose. Fluctuating blood glucose levels can slow down healing, which means it takes longer for healing to occur. Uncontrolled diabetes can also increase your risk for gum infections, which makes it more likely that your dental implants will fail. Still, you may be able to get dental implants if you have diabetes – our team of dentists can help you determine if you are a good candidate for these tooth replacements. Other factors that can inform your decision include whether you smoke, how much alcohol you consume, and your level of fitness.
Other conditions, such as cancer, blood clotting disorders, and immune system problems may prevent you from getting dental implants. Our team of dentists can help you determine if a medical condition may interfere with your dental implant success.
Age
While you are never too old for dental implants, you may be too young for these tooth replacements. Our team of dentists recommend waiting until a child has quit growing before getting dental implants. While girls typically quit growing around the age of 14 or 15 and boys stop growing at about age 16. To be on the safe side, we generally recommend waiting until the age of 18.
Concerns Whether the Lengthy Treatment is Worth the Wait
If you are like many people, you want instant results, so you might wonder if dental implants are worth the wait. The entire dental implant process takes 5 to 7 months, as our team dentists cannot place the permanent crown until your jaw has healed and osseointegration is complete. The good news is that dental implants are definitely worth your time: your new dental implants look, feel, and function just like your natural teeth, without the use of uncomfortable dentures that can slip.
The Team at Westerville Dental Associates Can Help You Get the Dental Implants You've Always Wanted
While certain conditions and circumstances can temporarily prevent you from getting dental implants, our team of dentists can help you fulfill your dreams of an appealing smile. In addition to performing dental implant procedures, we provide a wide variety of services that help make you a good candidate for dental implants. We offer periodontal therapy to treat gum disease, for example, and dental hygiene exams to evaluate your overall oral health. We also perform root canal therapy that helps save badly decayed or infected teeth to prevent tooth loss, and oral cancer screenings.
For more information about what might prevent you from getting a dental implant, contact Westerville Dental Associates. Our team of dentists are glad to help you determine if you are a good candidate for this tooth replacement surgery, and the steps you may need to take prior to getting dental implants. At Westerville Dental Associates, we also offer dentures and bridges to our patients who cannot get dental implants.