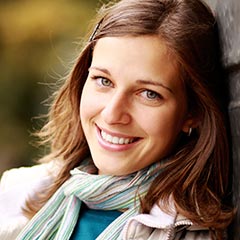 A cosmetic dentist, also known as an aesthetic dentist, performs various procedures that produce immediate results in the appearance of your smile. Things like discoloration or chipped teeth are some of the many issues that cosmetic dentists are best for correcting.
Since they are going to be doing work on your smile, you want to make sure you find the best cosmetic dentist possible.
Here are some tips to help you find an aesthetic dentist that is the best fit for you.
Get Referrals
One of the best ways to find a great cosmetic dentist is to get referrals from other people. Your general dentist, for example, would be a good person to ask for aesthetic dentist recommendations because they already know a lot about your teeth history. Friends, colleagues, or neighbors are other options for getting referrals for a cosmetic dentist. Because they have been patients themselves, they know first-hand about the quality of their aesthetic dentist.
Patient Testimonials
If you're hesitant about a certain cosmetic dentist, try to find some patient testimonials online. You'll get an inside look at the customer service, office atmosphere, and results that a particular cosmetic dentist creates.
Experience
Because they are doing work on your teeth, you don't want to end up with an inexperienced aesthetic dentist. Have they been trained sufficiently? Is their training recent and up to date? Are they qualified to provide each service they offer? These are all questions you should ask before deciding on a cosmetic dentist.
Before and After Pictures
Before and after pictures are one of the most important factors in shaping your final decision on a cosmetic dentist. You want to be able to see the results of other patients who have gotten the same procedures you will be getting done. Search for some before and after photos specifically done by that aesthetic dentist, and determine if the results shown are what you're looking for.
Major or Minor Adjustments
If you only need minor corrections to your teeth, such as only a veneer or two, you'll want to check with your general dentist to see if they offer this procedure. But if you need a major procedure like a smile makeover done, you'll want to look for an experienced and qualified cosmetic dentist to give you the best results.
Location
Another important factor to consider is location. Is the cosmetic dentist's office near your home? If not, you may want to consider finding a different aesthetic dentist closer to where you live. You want to find an office that is convenient for you and your schedule, and driving long distances to appointments can be burdensome.
From smile makeovers to dental bridges, cosmetic dentists offer a wide range of services to get your teeth looking just the way you want them. However, not all aesthetic dentists will be able to give you the results you want. Go through the list above to figure out how to choose the cosmetic dentist that's right for you.
If you are interested in finding out more about how to choose the right cosmetic dentist for you, contact us here or call us directly at 614-882-1135. At Westerville Dental Associates, our standard is to provide our patients with optimal care, while making them feel right at home.