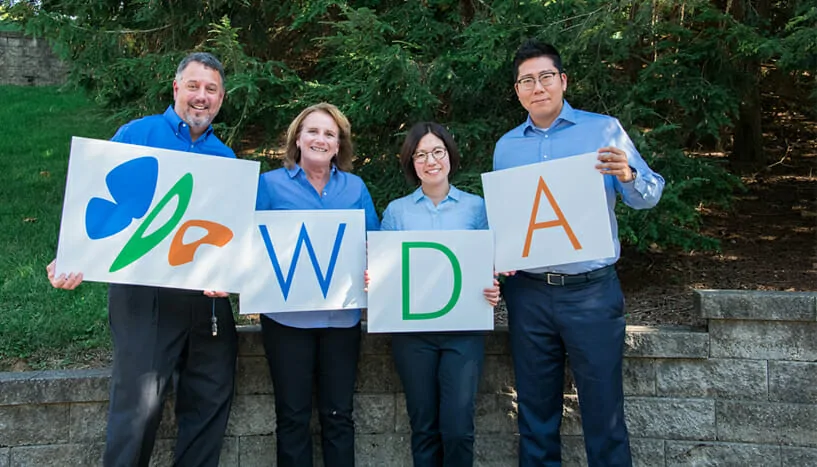 ---
Having a dental emergency? Call us!
---
We understand that dental emergencies don't always happen during regular business hours. We're open on Saturdays and here for you when you need us most.
---
Everyone at the office is very friendly and helpful, and the technicians are great. I feel like Westerville Dental is very much on top of the latest screening and monitoring techniques, and I really appreciate the thoroughness of the appointments in terms of measuring gum health as well as tooth health. I chose this place when I moved down here based on the good reviews, and I haven't been disappointed.

So professional AND friendly. I know that I am getting the best care for my whole family. Plus, the waiting area is beautiful and comfortable--like a living room!--with a special area for young ones to read and draw on the chalk boards.

So glad I found this office when I moved back to Ohio. I've had so many bad experiences at the dentist, this place is understanding and open to my questions, they explain everything and it really seems like they care. They also have an open and inviting waiting room that is beautiful.
Discover Better Dentistry
---
Become a part of the
Westerville Dental family!
---
We're accepting new patients. Our dental team prides itself on delivering a truly efficient and enjoyable experience while you're with us.
---
---

Do you want to use teeth whiteners to get whiter teeth and a brighter smile, but have sensitive teeth? You are not alone! Most people want whiter teeth, but millions of us experience tooth sensitivity, which makes whitening teeth a little more complicated. In the past, consumers with sensitive teeth had to either forego teeth whitening or put up with the symptoms of tooth sensitivity. Fortunately, some of today's teeth whiteners can lighten teeth by several shades without causing sensitive teeth.
About Sensitive Teeth
Sensitive teeth cause pain in one or more teeth. The pain starts upon exposure to a trigger, such as eating or drinking something especially hot or cold. Cold air, sweets, and alcohol-based mouthwashes can also trigger symptoms of tooth sensitivity, as can brushing or flossing your teeth.
Tooth sensitivity, also known as dentin sensitivity, can be temporary or last a long time. Sensitivity can affect just one tooth, several teeth, or all of your teeth.
A number of factors contribute to sensitive teeth. Some people are more prone to sensitive teeth because they have thinner tooth enamel, which is the protective outer layer of the tooth. Certain habits, such as brushing your teeth too hard or using a hard toothbrush, grinding your teeth while you sleep, and regularly consuming acidic foods and drinks, can also lead to tooth sensitivity.
Tips for reducing sensitivity with any teeth whitening product
Consult with your dentist
You can reduce sensitivity associated with teeth whitening by dealing with any dental problems you may have before you start whitening your teeth.
Look at the ingredient list
Getting whiter teeth is all about the active ingredients. Manufacturers use two general formulas for teeth whitening: one uses hydrogen peroxide and the other uses carbamide peroxide. Some people are more sensitive to one ingredient or formula than to another. The concentration of the active bleaching ingredient correlates with sensitivity too. In other words, a formula containing 22% carbamide peroxide will be more likely to trigger sensitivity than a formula containing 10% carbamide peroxide. Look for products that use the same ingredients dentists use in professional in-office whitening, but in a less concentrated formula.
Reduce application time
If your teeth are sensitive to whitening, look for whitening products with a short application time. Some products, such as Crest 3D White Whitestrips Gentle Routine, require only five minutes a day.
Choose products made for sensitive teeth
Choose products especially made for sensitive teeth, which contain effective teeth whiteners plus ingredients to reduce dental sensitivity. These products whiten teeth by gently removing stains and deep cleaning your enamel.
Avoid exposing your gums to bleaching agents
When excess bleaching agent touches the gums, it can cause a slight chemical burn that leads to sensitivity. This type of sensitivity usually goes away after a few days.
Allow more time between whitening sessions
If your teeth seem more sensitive after whitening, allow more days between bleaching sessions. Taking a short break from whitening gives your teeth time to recover.
Best whitening products for sensitive teeth
Crest 3D White Whitestrips Gentle Routine Teeth Whitening Kit
This product contains lower levels of hydrogen peroxide and sodium hydroxide, so it causes less irritation to teeth and gums. Crest's latest Advanced Seal Technology makes the strips less slippery than the originals, so it is easier to keep the strips on longer.
Sensodyne Extra Whitening Toothpaste
This toothpaste uses 5% potassium nitrate to break up stains gently and gradually. Sensodyne Extra Whitening Toothpaste also helps build a protective barrier on teeth to soothe dental pain and decrease tooth sensitivity over time.
GLO SCIENCE GLO Brilliant Teeth Whitening Device
This device uses a combination of heat, blue LED light and hydrogen peroxide to whiten teeth in just five days. You will use this kit for 8 minutes per session, four times each day. The process involves applying a thin layer of the provided gel to your teeth before inserting a blue-light mouthpiece into your mouth. The mouthpiece gently heads the hydrogen peroxide to optimize the whitening action.
Oral Essentials Lumineux Whitening Kit
These strips do not cause sensitivity because they do not contain peroxide – instead, they use a combination of Dead Sea salt, sage oil, coconut oil, and lemon peel oil, which help lift stains. The kit is also safe to use on porcelain caps, dental crowns, and veneers.
TrueWhite Teeth Whitening Pen
If your teeth are too sensitive for whitening strips, consider TrueWhite Teeth Whitening Pen. This pen-style product contains a gentle, yet effective formula that contains carbamide peroxide and active oxygen. Simply brush the formula on your teeth once or twice a day, and wait 25 to 30 minutes before eating or drinking anything. You should notice visible results after just a few uses.
Opalescence Boost®
Opalescence Boost® contains potassium nitrate and fluoride to reduce sensitivity while strengthening enamel. This in-office power whitener is a chemically activated gel, which provides brighter, whiter teeth in about one hour.
If you have trouble with sensitive teeth but cannot decide which teeth whitening product is right for you, consult with your dentist. Professional teeth whitening in our office may be the best choice – we use Opalescence Boost®, but are always glad to recommend another whitening product for sensitive teeth.