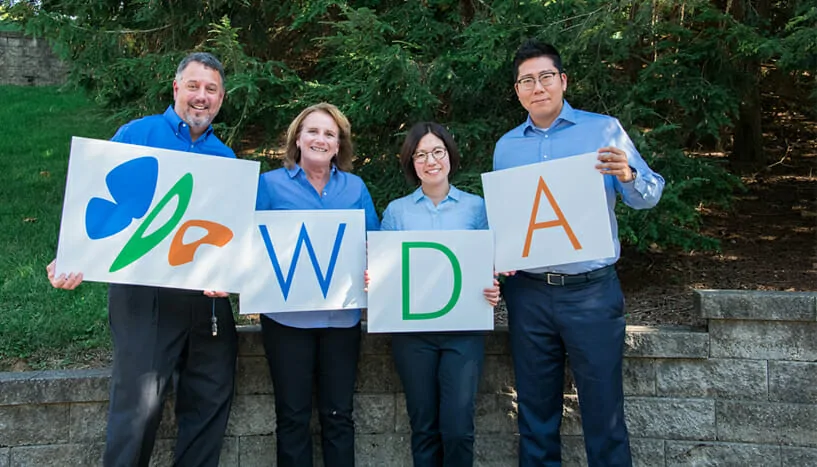 ---
Having a dental emergency? Call us!
---
We understand that dental emergencies don't always happen during regular business hours. We're open on Saturdays and here for you when you need us most.
---
Everyone at the office is very friendly and helpful, and the technicians are great. I feel like Westerville Dental is very much on top of the latest screening and monitoring techniques, and I really appreciate the thoroughness of the appointments in terms of measuring gum health as well as tooth health. I chose this place when I moved down here based on the good reviews, and I haven't been disappointed.

So professional AND friendly. I know that I am getting the best care for my whole family. Plus, the waiting area is beautiful and comfortable--like a living room!--with a special area for young ones to read and draw on the chalk boards.

So glad I found this office when I moved back to Ohio. I've had so many bad experiences at the dentist, this place is understanding and open to my questions, they explain everything and it really seems like they care. They also have an open and inviting waiting room that is beautiful.
Discover Better Dentistry
---
Become a part of the
Westerville Dental family!
---
We're accepting new patients. Our dental team prides itself on delivering a truly efficient and enjoyable experience while you're with us.
---
---

Getting dental implants is exciting, especially if you have one or more missing teeth that prevent you from smiling, talking, or eating normally. If you are like most people, though, you may not know what to expect when it comes to getting dental implants.
The dentists at Westerville Dental Associates are the area leaders in dental implants, and we'd like to help you learn more about getting dental implants.
What You'll Receive When You Get Dental Implants
A dental implant is a tooth replacement. There are two main components to a dental implant:
A metal rod that works like a tooth root to hold a replacement tooth in place
A dental implant crown that looks, feels and works like a natural tooth
Some dental implants also have an abutment, which is a connector that holds the crown on the implant.
A dental implant may hold one or more replacement teeth in the form of:
A single crown
A full denture
A partial denture
A fixed bridge
What to Expect When Getting Dental Implants
The dental implant procedure
After administering anesthesia to numb the treatment area and sedation to help you relax, your dentist will make a small cut in your gums in order to reach the jawbone. The dentist will then place a rod made of metal (usually titanium) into your jaw. This rod serves as a sturdy and permanent anchor for the dental crown.
Over the next few months, the metal rod will fuse with the bone in your jaw. Dentists refer to this process as osseointegration. Once osseointegration is complete, you'll return for the placement of the abutment or dental implant crown. The process takes several months, but provides permanent results.
Several visits to the dentist
Getting dental implants requires at least three trips to your dentist.
At your first appointment, you'll consult with your dentist to learn more about dental implants and to determine if this approach to tooth replacement is right for you. During this consultation, your dentist will evaluate the health of your teeth, gums, and jawbone. Your dentist will likely take x-rays to determine if there is enough jawbone to support a dental implant.
During this visit or in a subsequent visit, your dentist may also make impressions of your teeth to send to the laboratory that will make your dental crown.
You may need at least one more appointment to remove one or more teeth, or to treat gum disease or other dental issues that can affect the outcome of your dental implant procedure. Not everyone needs this type of care before getting dental implants – your dentist can tell you if you need tooth extraction or other dental care prior to dental implants.
Your next trip to the dentist involves placement of the dental implant. Some patients receive the abutment, also known as a collar, at this time.
Once your jaw has healed and osseointegration is complete – usually several months later – you will return for the placement of the crown. In some cases, you will need to come in for the placement of an abutment.
Minimal pain
Many patients worry about experiencing discomfort during the dental implant procedure, but are relieved to learn that dentists administer local anesthesia to numb the treatment area. Many dentists recommend nitrous oxide or intravenous (IV) sedation to protect against pain and keep the patient relaxed throughout the dental implant procedure. Because you will be under sedation, you should not drive home.
What You Can Expect After Getting Dental Implants
Short recovery
As with any dental surgery, you can expect some minimal discomfort following the placement of the dental implants. Most patients feel better in a day or two, but it is normal to feel discomfort for up to a week after the implant procedure.
Over-the-counter pain relievers can help alleviate any discomfort. While in bed, elevate your head with extra pillows to reduce discomfort.
There is minimal discomfort associated with the placement of the abutment and usually no discomfort associated with the placement of a dental implant crown.
Take it easy in the day or two following your dental implant procedure. Do not engage in heavy lifting or any strenuous activity that may lead to bleeding. Avoid anything that requires concentration, such as driving.
You may benefit from eating soft foods until the surgical area heals. Avoid smoking.
Your dentist may use self-dissolving stitches. If not, you will need to return to your dentist to have your stitches removed.
A number of factors can affect your recovery time. These factors include:
The number of metal rods implanted into your jaw
The health of your jawbone
The need for bone grafting
How quickly you normally heal
A dazzling smile
After getting your dental implants, you can expect to have a more attractive smile. You might also expect to hear compliments about the cosmetic appeal of your smile.
Easy care
Brushing and soaking dentures can be inconvenient and time-consuming; cleaning your dental bridge also requires extra care. Taking care of your dental implants is as easy as taking care of your natural teeth – simply brush twice a day and floss once daily, as you normally would.
A permanent solution to a missing tooth
Unlike dental bridges and dentures that last for only a few years before they need replacement, dental implants are meant to last a lifetime. While dental implants require a higher initial investment, the lifetime of your dental implants make it a cost-effective solution to missing teeth.
For more information on what you can expect when getting dental implants, consult with Westerville Dental Associates. Our team of dentists offers dental implants to replace your missing teeth and restore the cosmetic appeal of your smile.