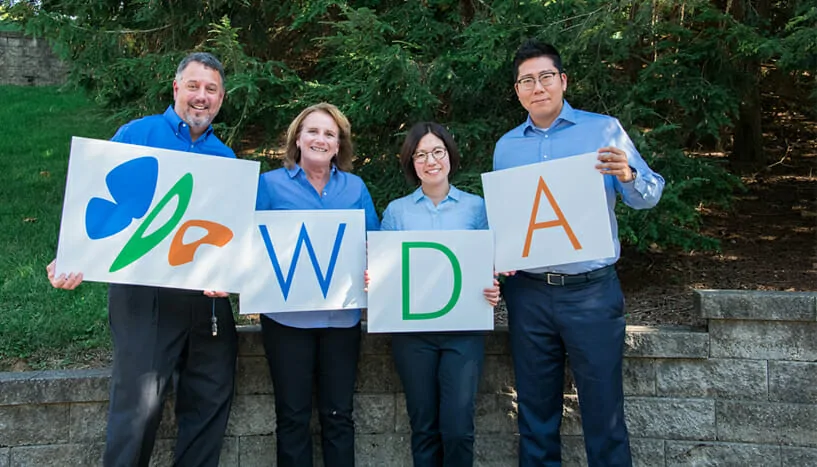 ---
Having a dental emergency? Call us!
---
We understand that dental emergencies don't always happen during regular business hours. We're open on Saturdays and here for you when you need us most.
---
Everyone at the office is very friendly and helpful, and the technicians are great. I feel like Westerville Dental is very much on top of the latest screening and monitoring techniques, and I really appreciate the thoroughness of the appointments in terms of measuring gum health as well as tooth health. I chose this place when I moved down here based on the good reviews, and I haven't been disappointed.

So professional AND friendly. I know that I am getting the best care for my whole family. Plus, the waiting area is beautiful and comfortable--like a living room!--with a special area for young ones to read and draw on the chalk boards.

So glad I found this office when I moved back to Ohio. I've had so many bad experiences at the dentist, this place is understanding and open to my questions, they explain everything and it really seems like they care. They also have an open and inviting waiting room that is beautiful.
Discover Better Dentistry
---
Become a part of the
Westerville Dental family!
---
We're accepting new patients. Our dental team prides itself on delivering a truly efficient and enjoyable experience while you're with us.
---
---

You may have the whitest teeth in the world, brush every single day after every meal, avoid sweets and other bad for your teeth foods, and you could still struggle with gum disease. There are some specific ways to prevent gum disease and keep your gums and teeth happy and healthy!
Good gum health leads to good teeth health! There are some simple ways you can prevent gum disease and keep your mouth happy and healthy.
What is Gum Disease?
To fight gum disease, you should understand what causes it. Gum disease begins when plaque builds up underneath and along your gum line. This plaque can cause infections that damage the gum and bone as the substance is filled with bacteria.
All of this plaque buildup can lead to gingivitis causing your gums to become red, inflamed, tender, and prone to bleeding. While this can seem like a dire diagnosis, the damage caused by gingivitis is reversible!
A more advanced form of gum disease can set in if you do nothing about the plaque lurking within your mouth. Periodontitis impacts the bones that keep your teeth in their place and if left untreated it can sink in and ruin the gums, bones, and tissues around and connected to your teeth. Advanced Periodontitis can destroy the fibers and bones supporting your teeth and the teeth may need to even be removed.
How Can I Prevent Gum Disease?
But this disease is preventable! There are a few simple ways to keep this disease at bay and keep your mouth happy and healthy for a long time to come.
1. Floss
There's a reason your dentist reminds you to do this every time you visit! Flossing once a day will help remove the plaque and food that your toothbrush can't reach. No fixed time works best for you to floss but as long as you do it once a day, you can prevent gum disease.
2. Adhere to a Regular Dental Cleaning Schedule
Your dentist is a professional and can spot the signs of gum disease early. When you adhere to a regular schedule of dental cleanings, your dentist can see if you're in danger of developing gum disease and help you take steps to prevent it. Professional cleanings remove tartar and plaque buildup and leave you without the danger of bacteria in your mouth that can cause issues later. Combining these cleanings with regular flossing and brushing can reverse the signs and symptoms of gum disease!
3. Stop Smoking
Smoking has a lot of health issues associated with the habit but gum disease is one of the most prevalent. Smoking lowers your immune system defenses and makes you much more susceptible to infections. Once your gums have been damaged, smoking makes it harder for them to heal and be healthy again. If you stop smoking, your body's defenses have a chance to build back up and fight off infections more easily.
4. Brush your Teeth Twice a Day
Food and plaque naturally get trapped between your teeth and gums when you eat a meal. Brushing your teeth after every meal helps to remove this food and keep an infection from setting in. Using an electric or battery-powered toothbrush will help remove plaque and buildup more than manual brushing. By brushing regularly you'll keep the amount of plaque to a minimum and remove even the chance of infection.
5. Invest in Fluoride Toothpaste
Buying a toothpaste brand can feel like a major decision. There's almost every color and flavor on the market and choosing one that gives you the best benefits can leave your head spinning. When it comes to preventing gum disease, be sure to choose a brand that has fluoride and includes the ADA seal of acceptance. Once you've found one that fits these criteria, the color and flavor are up to your discretion!
6. Utilize a Therapeutic Mouthwash
Therapeutic mouthwashes are available over the counter and help to reduce plaque and buildup. As these are reduced, your chances of developing gum disease are greatly reduced as well. Rinses remove food and other debris from your mouth and work alongside flossing and brushing to keep your gums and teeth healthy. Be sure that any mouthwash you purchase has the ADA seal of approval before investing!
Takeaway
There are some key steps to preventing gum disease:
Brush daily
Floss daily
Use a mouthwash
Get regular cleanings
In your daily routine, it doesn't matter if you choose to rinse, floss, or brush first as long as you do it well and use the right products. Be sure that your toothpaste is a fluoride-based recipe and that your mouthwash is an ADA-approved therapeutic rinse.
When used in combination, these actions help prevent gum disease and keep your mouth happy and healthy! At your regular cleaning, your dentist can help you see and prevent the early signs of gum disease like plaque buildup and large amounts of tartar on your teeth and gums. Listening to their advice and flossing regularly and brushing daily will give your teeth and gums a long and healthy life.