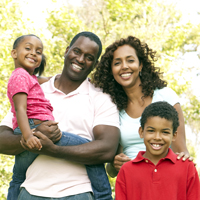 Many people are afraid of the dentist.  The first three things they thinks of when they hear the word 'dentist' are; pain, shot, drill.  All three of these things relate to fear.  Many people wait until they 'have' to go to the dentist and don't go every six months on regular visits because they fear the dentist.
You need to understand how dentistry works – enough to keep yourself from spending big bucks when you do finally have a problem and schedule an appointment.
The key is to visit the dentist on a regular basis, which will catch problems early on, such as tooth decay, gum disease, cavities or even oral cancer.
Dealing with these problems early will not only save your health, but in the long run, will save you money. And the reason is simple: The earlier your problem is diagnosed, the easier it is to treat.
Gum disease, for example, if left untreated could force extensive and expensive treatment. Scheduling a professional dental cleaning on a regular basis will remove tartar, which is hardened plaque. Brushing and flossing regularly does not do enough to prevent tartar buildup, which at its worst contains cavity-causing bacteria. Get your teeth cleaned regularly and you'll save the money you might have to expend in getting fillings after the damage has occurred.
There is also a link between periodontal disease and heart disease; the bacteria caused by periodontal disease can enter your bloodstream and attach to your heart's blood vessels, causing dangerous blood clots. In addition, plaque buildup caused by periodontal disease can cause the heart's blood vessels to swell.
Spend your money and your time wisely – get to the dentist on a regular basis, at the minimum once a year. Don't let your regular check-up go beyond that. Six months is the ideal time frame to go in for a regular check-up and the good news is if you have dental insurance your regular check-up and cleaning is typically covered for twice a year visits.
Going to the dentist is for your health and it's an action that needs to be made a priority. Avoiding it will only lead to increased health risks further on down the road resulting in more pain and more money!
If you are interested in finding out more about our dentists and dental team, contact our Westerville dentists through our website or call us directly at 614-882-1135. Westerville Dental Associates standard is to be the very best at providing our patients "optimal care", while making them "Feel Right at Home".