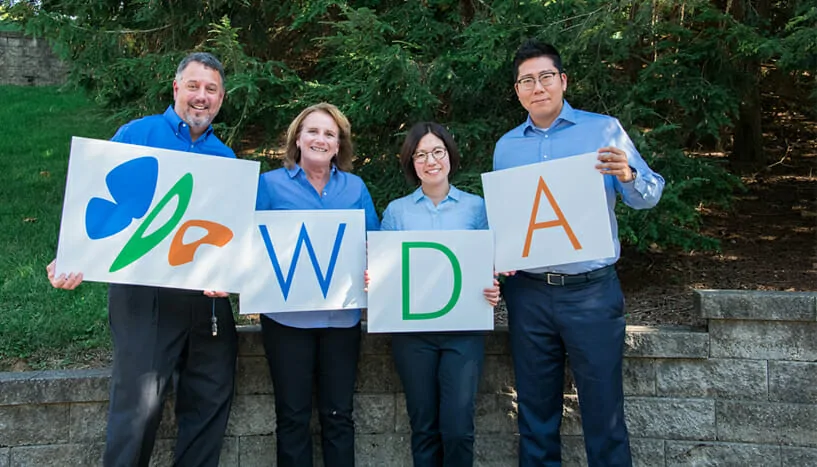 ---
Having a dental emergency? Call us!
---
We understand that dental emergencies don't always happen during regular business hours. We're open on Saturdays and here for you when you need us most.
---
Everyone at the office is very friendly and helpful, and the technicians are great. I feel like Westerville Dental is very much on top of the latest screening and monitoring techniques, and I really appreciate the thoroughness of the appointments in terms of measuring gum health as well as tooth health. I chose this place when I moved down here based on the good reviews, and I haven't been disappointed.

So professional AND friendly. I know that I am getting the best care for my whole family. Plus, the waiting area is beautiful and comfortable--like a living room!--with a special area for young ones to read and draw on the chalk boards.

So glad I found this office when I moved back to Ohio. I've had so many bad experiences at the dentist, this place is understanding and open to my questions, they explain everything and it really seems like they care. They also have an open and inviting waiting room that is beautiful.
Discover Better Dentistry
---
Become a part of the
Westerville Dental family!
---
We're accepting new patients. Our dental team prides itself on delivering a truly efficient and enjoyable experience while you're with us.
---
---

Going to the dentist can cause uneasiness even in the most courageous person, but the experience can cause serious anxiety for some. The noises, smell, and equipment of a dental office can trigger stress, especially for patients who already have dental anxiety. For some people, dental anxiety is severe enough to prevent them from getting the dental care they need. Fortunately, you can take steps to reduce dental anxiety.
Dental anxiety is more common than you might think – in one study, 36 percent of the participants experienced dental anxiety and another 12 percent had extreme dental fear. About 8 percent of the participants had such severe dental anxiety that they missed dental appointments.
It is important to address dental anxiety before it prevents you from seeing your dentist. The longer you delay your dental care, the higher your risk for developing serious dental problems. Seeing your dentist regularly can help you keep your teeth and gums healthy, and dental visits for healthy teeth and gums are much less traumatic than going to the dentist for a serious dental problem. What's more, going to the dentist regularly is a lot less stressful than losing your teeth.
Reducing Dental Anxiety in 11 Easy Steps
Controlling your dental anxiety may be easier than you think. Here are 11 ways to ease your dental anxiety.
1. Recognize the symptoms of dental anxiety
Determining whether you have dental anxiety is the first step in overcoming it. The symptoms of dental anxiety are similar to the "fight or flight" response, which is a normal physiological reaction to a stressful event. While it is perfectly normal to feel a little nervous about seeing the dentist, severe dental anxiety symptoms can prevent you from getting the care you need.
Symptoms of dental anxiety may vary from person to person – and even from visit to visit – so it can be hard to spot. You might have dental anxiety if you experience any of these symptoms:
Racing heartbeat
Sweating
Feelings of panic or distress
Increased blood pressure
Fainting
Using humor or aggression to mask fear
Avoiding the dentist, even when it means going without care for painful or serious dental problems
2. Explore possible reasons for your dental anxiety
Many factors can contribute to dental anxiety, including:
Having a traumatic dental experience
Hearing from family, friends, or the media that going to the dentist is always a negative experience
Being anxious in general
3. Determine the triggers of dental anxiety
Specific concerns can trigger dental anxiety. Some people have a fear of dental pain, for example, while others are afraid of needles, feel concerned about gagging, are scared that medications will not work as they are supposed to, or tense up at the mere thought of dental equipment. Many people have an overall fear of the dental office. Recognizing the specific triggers that set off your dental anxiety can help you develop a strategy to overcome it.
4. Choose a dentist that has experience in working with patients who have dental anxiety
Not all dentists understand how to relieve dental anxiety, so it is important to choose a dentist who does understand your concerns and has experience in addressing dental anxiety.
5. Tell your dental team about your anxiety
At Westerville Dental Associates, our dental team has helped many people overcome dental anxiety, and we are glad to help you too. When you book your appointment, please tell our receptionist that you are nervous about dental visits, and remind our dentist and dental team about your anxiety when you arrive for your appointment. Feel free to share any bad experiences you may have had in the past, and ask us for suggestions on how to overcome dental anxiety.
6. Agree on a signal that you need a break
Let your dentist know that you need to take a break during the exam or procedure by raising your hand, for example.
7. Ask questions
In many cases, dental anxiety stems from not knowing what is going to happen. We're glad to tell you what you can expect before we begin any procedure.
8. Tell your dentist if you experience pain, even with a local anesthetic
Many people experience dental anxiety because they worry about pain, but are too embarrassed to tell the dentist about their fear or do not want to interrupt the dentist during the exam or procedure. Talk with your dentist about your concerns before your pain begins – the dental team at Westerville Dental Associates is always glad to help you feel more comfortable during your visits. We offer a range of sedation dentistry services, from minimal sedation to general anesthesia, to help you stay relaxed during your procedure.
9. Distract yourself
While it may seem impossible to get your mind off the exam or procedure, you can take steps to distract your thoughts. If the noise of a dental drill stresses you out, for example, wear headphones to listen to your favorite music or podcast. Squeeze a stress ball or play with a fidget spinner to keep your hands busy. Visualize yourself at a "happy place," such as your favorite vacation spot or in your garden.
10. Practice mindfulness
Mindfulness is a meditation technique that allows you to experience a situation in an objective manner, without feeling stress or anxiety. The practice helps you turn down the volume on stressful thoughts. Start by focusing on the benefits you will enjoy from your dental appointment, such as pain relief or saving your smile. Try mindfulness breathing exercises, such as inhaling and exhaling slowly five times while waiting for your appointment or just before the dental exam begins. Concentrate on relaxing your muscles, visualizing the relaxation of one body part at a time, from the top of your head to your toes.
11. Go for a walk before your appointment
Walking and other forms of exercise can help burn off nervous energy. The Anxiety & Depression Association of America says that a 10-minute walk may be as good as a 45-minute workout and that it has long-lasting effects. In fact, a quick walk can relieve anxiety for several hours. Don't care for walking? Try yoga instead!
For more information on dental anxiety, and to learn how you can control it during your next dentist appointment, contact Westerville Dental Associates. Our team of dentists has helped many of our patients overcome their fear of dental visits, and we are glad to help you too.