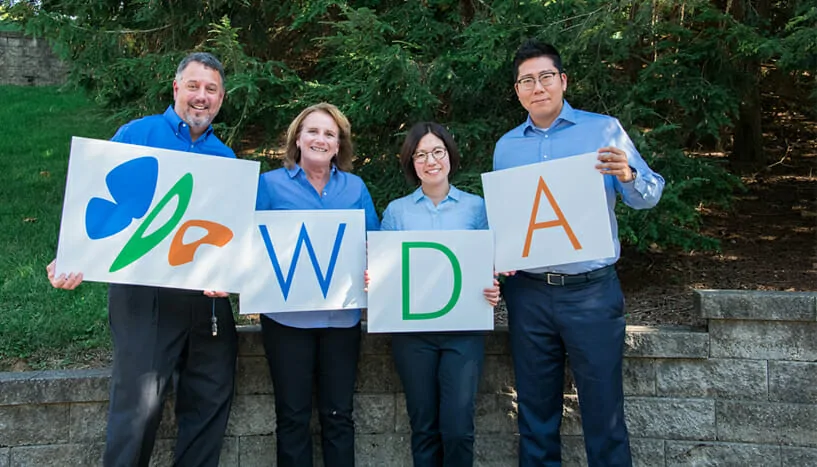 ---
Having a dental emergency? Call us!
---
We understand that dental emergencies don't always happen during regular business hours. We're open on Saturdays and here for you when you need us most.
---
Everyone at the office is very friendly and helpful, and the technicians are great. I feel like Westerville Dental is very much on top of the latest screening and monitoring techniques, and I really appreciate the thoroughness of the appointments in terms of measuring gum health as well as tooth health. I chose this place when I moved down here based on the good reviews, and I haven't been disappointed.

So professional AND friendly. I know that I am getting the best care for my whole family. Plus, the waiting area is beautiful and comfortable--like a living room!--with a special area for young ones to read and draw on the chalk boards.

So glad I found this office when I moved back to Ohio. I've had so many bad experiences at the dentist, this place is understanding and open to my questions, they explain everything and it really seems like they care. They also have an open and inviting waiting room that is beautiful.
Discover Better Dentistry
---
Become a part of the
Westerville Dental family!
---
We're accepting new patients. Our dental team prides itself on delivering a truly efficient and enjoyable experience while you're with us.
---
---

Dental bridges are a great way to restore your bite and your smile by replacing missing teeth. While our team of dentists at Westerville Dental Associates is the area's leader in creating the perfect dental bridge for every patient who needs one, you can take steps to optimizing the comfort and success of your dental restoration.
Tips on Optimizing Your Dental Bridge Procedure
Before your dental bridge procedure
Learn all you can about dental bridges
The more you know about dental bridges and the dental bridge procedure, the better your outcome can be.
A dental bridge has two main components:
The artificial teeth, known as the pontics, which fill in the gap left behind by one or more missing teeth
Support structures, known as abutments, which hold the artificial teeth in place by fitting over the healthy teeth on either side of the gap
Determine if you are a good candidate for a dental bridge
Our dental team can help you determine if you are a good candidate for a dental bridge. You may be a good candidate if you:
Are 18 or over
Are missing one to two consecutive teeth
Have strong and healthy teeth on each side of gap left by missing teeth
Have fairly good oral and overall health
Are free from gum disease or willing to undergo treatment for gum disease before getting your dental bridge
Have good bone density in your jaw or willing to undergo a bone graft prior to your dental bridge procedure, as a strong jaw bone improves your long-term oral health and helps the dental bridge procedure go smoothly
Are committed to your oral health
Understand the dental bridge procedure
The dental bridge procedure requires multiple appointments. During your first appointment, our dental team will examine your teeth and mouth to determine if a dental bridge is right for you. Our team of dental professionals will take x-rays and create a treatment plan.
At the next appointment, our dental team will prepare your teeth for the dental bridge. First, we'll numb the treatment area around the missing tooth with a local anesthetic. Next, we'll shave down the abutting teeth so that they can hold the bridge and to make room for the dental bridge. Our dental team will then create impressions of your teeth and send the impressions to the lab making your dental crown. We will then fit you with a temporary crown or bridge to protect the trimmed-down teeth.
The third appointment involves removing the temporary crown or bridge, and replacing it with your permanent bridge.
During your dental bridge procedure
Tell our dental team about any concerns you may have
Let us know if you are worried about anxiety or discomfort, for example, and we can take steps to make you more relaxed during the procedure. We offer sedation dentistry that includes inhaled sedation (laughing gas), oral sedation, and IV sedation – we also offer deep sedation and general anesthesia, although we reserve these for very complex procedures that take a long time.
After your dental bridge procedure
What you do after the procedure can help you preserve the look, feel, and function of your dental bridge.
Care for them like they are your natural teeth
Dental bridges require the same great oral hygiene as your natural teeth. To keep your dental bridges healthy and looking great, brush twice once a day and floss daily.
Use special tools to clean your dental bridge
Your dental bridge is attached to the neighboring teeth, so there isn't any space to pass your dental floss from the top of your teeth to the gum
Avoid eating hard food
Munching on ice, raw vegetables, and other hard foods can potentially damage or dislodge your dental bridge. Because dental bridges may not always be repaired, it is best to avoid damaging them in the first place.
Avoid sticky food
Chewing sticky foods, such as caramel or gum, can pull your dental bridge out of position. Sticky foods can also get stuck beneath your dental bridge or between your bridge and the abutment teeth to leave behind particles, which could create a breeding ground for the bacteria that cause tooth decay to your natural teeth.
Stay away from sugary or acidic foods and drinks
While your replacement teeth on your dental bridge are not vulnerable to tooth decay, your natural teeth are. Exposure to sugar and acid can weaken tooth enamel and increase your risk for gum disease.
See your dentist regularly
Routine visits give the dental team at Westerville Dental Associates an opportunity to examine your dental bridge and look for signs of decay, damage, or displacement. We can also detect or prevent other dental issues in their early stages, when they are most responsive to conservative treatment.
For more tips on getting the most out of your dental bridge procedure, consult with the dental team at Westerville Dental Associates.