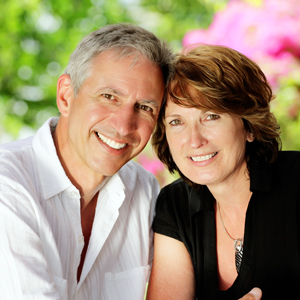 In addition to the numerous dental treatments and procedures performed by our Westerville dentist, in preventative, cosmetic and restorative dentistry, we also diagnose and treat a variety of other dental issues.
These special treatments go beyond the most common dental procedures to help patients reduce or eliminate issues of dental pain and discomfort or other issues relating to root canals, sleep apnea and snoring or soft tissue therapy.
Using today's advanced dental technology' including soft tissue therapy and sleep apnea and snoring devices ' the Westerville dentists at Westerville Dental Associates will work with you to determine whether any of these treatment are best for you.
Click below to learn more about our Advanced Dental Services:
Soft Tissue Therapy
Westerville Dental Associates utilizes Diode Laser technology as another way of making dental treatments as quick and non-invasive as possible for our patients. The Diode Laser is used in several aspects of dental surgeries. Laser technology helps us more precisely manage the gum tissues around teeth when creating impressions for dental restorations, including crowns and bridgework. Learn more about soft tissue therapy here.
Sleep Apnea & Snoring Devices
Do you wake up tired each morning? Do you have trouble concentrating? Have you been told that you snore at night?
If you can answer yes to any of these questions, then you may be suffering from sleep apnea, a common obstructive sleep disorder that can affect your overall health and well being.
Research has shown that patients with mild to moderate sleep apnea — particularly those who sleep on their backs or stomachs — can benefit from the use of dental devices to improve sleep and reduce the frequency and loudness of snoring. Learn more about sleep apnea and snoring devices here.
To learn more about Westerville Dentist Brian Stickel DDS, any of our advanced dental services or to make an appointment please contact our office or call us directly at 614.882.1135.