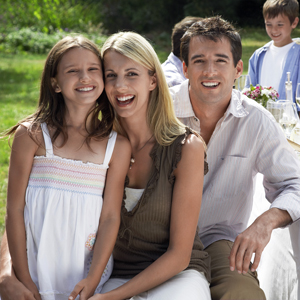 Westerville Dental Associates accepts most dental insurance plans and works with our patients to set up payment arrangements that accommodate your specific situation. If you have any questions about your specific plan or available financing options, please call our office.
In most cases, dental insurance does not cover the full cost of treatment, and you will be left with some out-of-pocket expense. You should bring your insurance plan information with you at your first visit, and we can help answer any questions about what treatments are covered and what the best course of action will be.
What You Should Know About Dental Insurance
Dental insurance typically does not cover all costs of service, nor does it pay for every type of service performed.
The remaining amount not covered by your insurance is your financial responsibility.
The exact amount you may owe is determined by the dental insurance company after your claim has been filed. At that time, a statement detailing that information will be sent to you.
Some dental plans require that a deductible be paid before insurance coverage begins.
Most dental plans have a maximum amount per year that is covered. Once that limit has been reached, you are responsible for full payment of services until your plan renews.
Although we are always available to answer your questions, most inquiries about your insurance statement are best directed to your insurance company.
Westerville Dental Associates accepts a variety of payment options, including cash, checks and all major credit cards. Regardless of what plan you are on, our staff makes visiting the Westerville dentists as quick and convenient as possible for you and your family. We even take care of all the paperwork, including submitting your claims to the insurance company.
Our office also participates in Care Credit, a healthcare financing program. In-house financing can also be arranged if necessary.
To learn more about our Westerville dentist, Brian Stickel DDS or to make an appointment, please contact our office or call us directly at 614.882.1135.