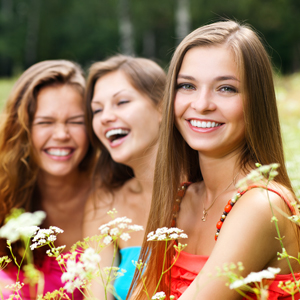 At first glance, Clear Correct and traditional metal braces seem similar — for the same cost, they both provide you with a beautiful smile. However, a closer inspection reveals several key differences.
Unlike braces, Clear Correct allows you to eat all of the same foods. When it comes time to eat, just pop out your Clear Correct retainer and eat whatever you want.
Made from clear, smooth plastic fitted specifically to your mouth, Clear Correct retainers fit comfortably on your teeth without anyone else having to notice. Traditional braces use clunky metal wires that not only cover your teeth, but also irritate your cheeks and gums.
Keep Your Teeth Clean
Braces make it difficult to brush and floss all the hard-to-reach areas of your teeth. With Clear Correct, you can brush and floss your teeth normally. Your dental health will be better, and your smile will be more beautiful.
Discuss the pros and cons of each option with your dentist in order to make the best decision. 
To learn more about Clear Correct braces, Brian Stickel DDS, any of our preventative dental services or to make an appointment please contact our office or call us directly at 614.882.1135.