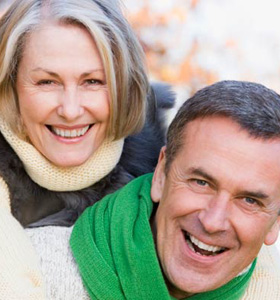 Our Westerville dentists specialize in repairing teeth that have been damaged by fractures or long-term decay, and utilizes a variety of dental filling materials depending on your particular situation.
Composite or "white" fillings have become the most common, and are used to restore your tooth to its original shape and function, while matching to your teeth's existing color to naturally blend with your smile.
What You Should Know About Dental Fillings
Fillings are typically accomplished in one appointment.
We numb your tooth before any work is begun.
Areas are cleaned thoroughly and any decay removed before fillings are placed.
If work is near the nerve of tooth, additional medications may be used.
Many patients experience sensitivity to temperature immediately after fillings are placed.
Our staff will provide you with complete instructions on how to properly care for a new filling, including proper oral hygiene practices and appropriate eating habits.
Tooth Colored Fillings Are Used to Treat
Chipped teeth
Cracked or broken teeth
Worn teeth
Decayed teeth
Closing space between two teeth
Read more about tooth colored filling options at the American Dental Association's website.
To learn more about Westerville Dentist Brian Stickel DDS, any of our preventative dental services or to make an appointment please contact our office or call us directly at 614.882.1135.