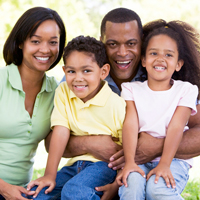 Westerville Dental Associates uses digital dental x-rays (or radiographs) in our routine care programs as a critical diagnostic tool to check for potentially harmful conditions that are not always visible during oral examinations.
In general, we recommend a full mouth series of dental x-rays for all new patients. These digital x-rays do not deteriorate over time and are used as a baseline reference for your future visits. Digital bite-wing x-rays – showing the top and bottom teeth biting together – are taken at each check-up to help uncover any cavities or new problems that might have developed.
What you should know about Dental X-Rays
Digital dental x-rays produce very low levels of radiation. Much lower than "traditional dental x-rays" and are considered extremely safe.
Although Westerville Dental Associates provides lead-apron shields, they do not recommend their use in that they can cause more harm than good, due to their tendency to scatter the minimal radiation residue.
Our Westerville dentists use digital x-ray technology to reduce the time of exposure during each x-ray.
Detecting and treating dental problems at an early stage reduces your risk of developing dental cavities or other problems and saves you time and money down the road.
You can read more about dental x-rays and the use of radiographs at the American Dental Association's website.