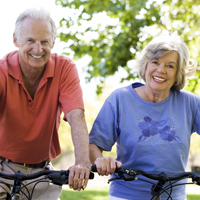 Dental implants are an increasingly popular method of replacing missing teeth, especially when both the tooth and its root is damaged, and offer a viable alternative to dentures or crowns for patients who want a solution that feels and performs more like their own teeth.
Implants are attached directly to the jaw through titanium posts, which provide added stability and enhanced usability, and can also help prevent bone loss and gum deterioration.
What you should know about Implants
Implants are now considered safe, routine dental procedures.
Patients must undergo screening to determine whether they are a candidate for implants.
Most patients experience very little discomfort after treatment.
Resulting discomfort is typically treated with a combination of presciption and over-the-counter medication.
Often patients can expect to return to work the day after the procedure is performed.
Our staff will provide you with complete instructions for preparing for surgery and how to properly care for your implant.