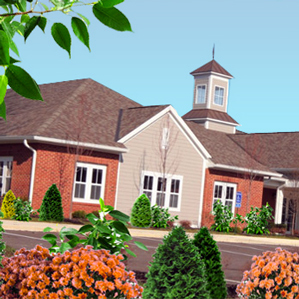 Westerville Dental Associates moved into their new facility on June 14th, 2010. This facility was a year in the planning, and was built to provide state-of-the-art dental services. Located at 627 Office Parkway, our facility provides convenient access to our patients.
Dr. Stickel and his staff are proud of the amenities patients will be able to enjoy in their new office. Providing this kind of treatment facility for our patients creates an environment that will truly make them feel at home. The fact that our entire staff loves working here can only enhance our patient service and treatment."
Our facility offers our patients:
A spacious and comfortable reception area
Private consultation rooms
A play-center for children
Big screen monitors at all chairs for easy review of treatment plans with patients
11 operatories to insure timely scheduling and treatment
Convenient location with plenty of parking
For directions, just take Hoff Road east one block off of State Street, three miles north of the 270 Westerville Exit.