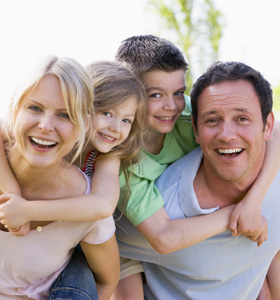 Have you been searching for the right cosmetic dentist in Westerville to transform your smile? Westerville Dental Associates is led by Dr. Brian Stickel. Dr. Stickel is a member of the American Dental Association, the Ohio Dental Association and the Columbus Dental Association. Westerville Dental's cosmetic dentists are certified in a number of dental technologies and cosmetic procedures.
A beautiful smile can brighten your life every day, professionally and socially. Imagine coming in for a single appointment or two and leaving with the smile you've always wanted. The results are immediate and dramatic. Whether you are looking for teeth whitening, porcelain veneers, dental implants, crowns, cosmetic bonding or more, our advanced reconstructive and cosmetic dentistry team is here to help. Our first objective is to accommodate you by accurately diagnosing your cosmetic dental needs. We then provide you with a cosmetic recommendation and work with you to establish a treatment plan. Our aim is to establish positive relationships with all of our patients and deliver exceptional cosmetic dentistry.
Cosmetic dentistry is right for anyone who desires an improved quality of life, a brighter smile, better oral health or improved self-esteem. Our Westerville cosmetic dentists are well-trained and utilize current materials, equipment, and advanced cosmetic techniques.
If you are interested in finding out more about cosmetic dentistry, contact us here or call us directly at 614.882.1135. At Westerville Dental Associates, our standard is to provide our patients with optimal care, while making them feel right at home.